REST IN PEACE - TIM MROCK
---
RIP - Tim Mrock

It is with much sadness that I bring the news that Tim Mrock, the developer of Perfect Path Technologies, passed away at approximately 1 am on Monday morning 10/28/2019.

Tim succumbed to a fast-moving cancer. He leaves his capable partner Krissy to run the business and to continue producing the Perfect Path Technologies products.

Over the past few years, Tim and I have become good friends, often carrying on long telephone conversations discussing audio, new ideas to improve the hobby, and things of a spiritual nature.

Tim was a true genius, an inventor, a businessman, an entrepreneur, a deep thinker, an extremely hard worker, a generous person, and a man who truly loved his partner, Krissy.

With the conversations I had over time with Tim regarding his spiritual pathway, we can take solace in the knowledge that he is in a much better place. He was a man who loved his Lord with a passion. The names he gave to his company and to his products pretty much says it all.

I'm going to miss you, buddy.

Rest in peace, my friend.

Frank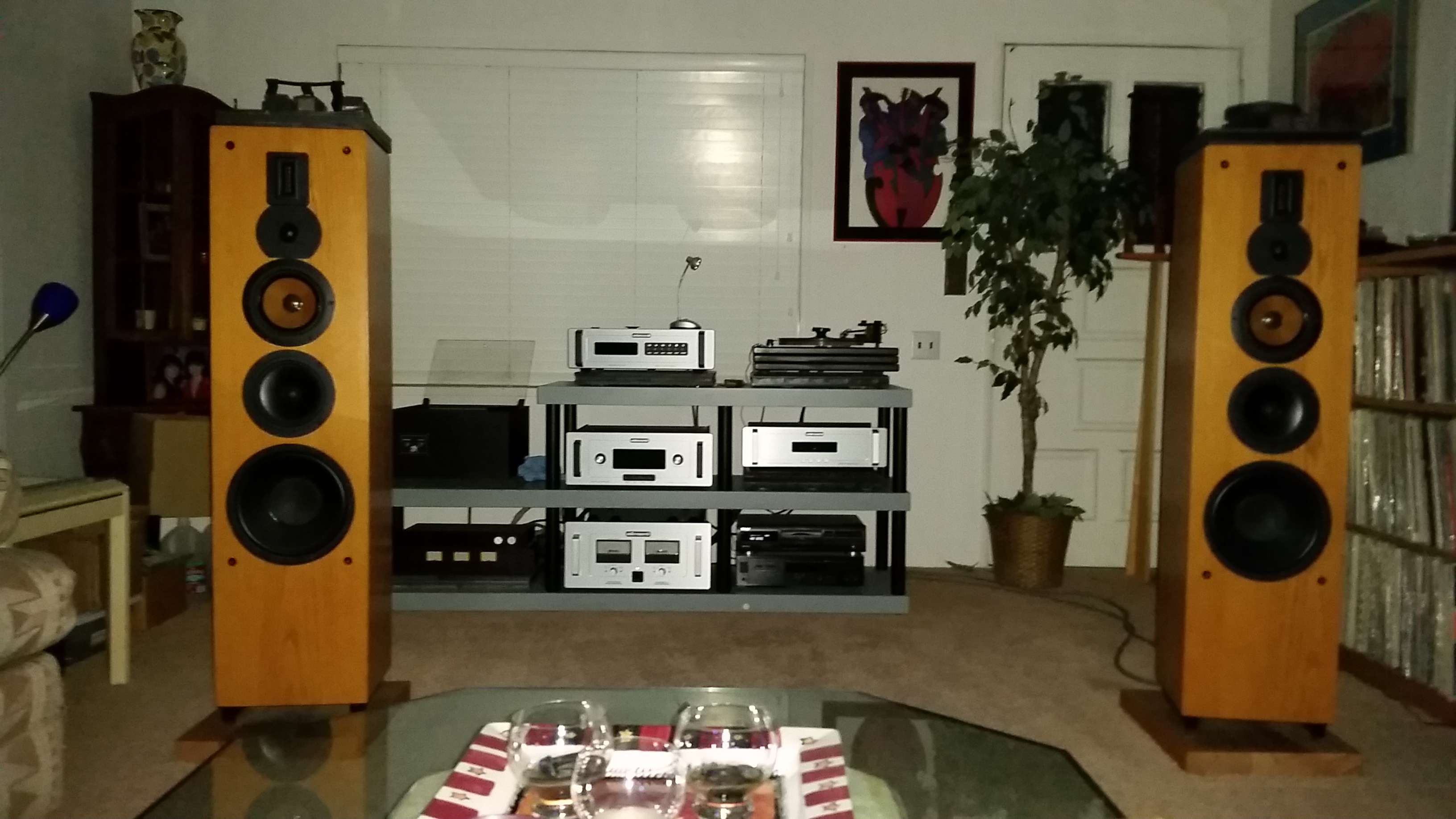 I had many phone conversations with Tim prior to purchasing The Gate. We laughed at how many, in fact...
Tim was always gracious and excited to talk to me about products and the Hifi hobby. I felt like I was his most important customer, as I'm sure others felt as well. 
My heartfelt condolences to you, Krissy.  God Bless.
Sincerely,
Greg Cannava

Fly with the angels, my love. <3 

PPT will continue in Tim's honor.  A new product release and sale coming next week, and  the webpage will soon be updated with a beautiful tribute page. 

It's too important to stop, gentlemen. We've only just begun.  

Many thanks for the well wishes, they mean so much to me. 

Love,

Krissy Mrock
Perfect Path Technologies








Wow,  I was so shocked when I heard the news earlier this week about Tim's passing. He was so full of life whenever I talked to him. He always went out of his way to talk to me on the phone and give me audio advice.  He felt like I friend to me. If I didnt live so far away, now Florida, I would have drive out to see his shop and rig. I am so glad to see that Krissy is able to take over the reigns from him. I also wish Krissy my heartfelt condolences. Rest in Peace Tim.
Just a little side note ...

Tim was putting together a system to demonstrate at the Capital Audio Fest using a pair of floor-standing speakers that he bought at an auction for $165.00. They are sold new at Best Buy for $1000.00. 

He completely tricked out the speakers with PPT products. He even built the cables for the speakers, the ICs and the PC's. He made special room treatments and a huge power conditioner to use ... all done with current PPT products and new ideas that occurred to him as he was building the system.

His idea was to completely blow everyone at the show away using really inexpensive speakers that just about anyone could easily afford.

He sent me two of his experimental power cords to try out just for fun. I've got to say, they were absolutely stunning.  After installing the power cords, one in the CD player and one in the phono stage, it was like placing another PPT Gate into the system. They were bulky, stiff and according to Tim, extremely difficult to build. I had them for three weeks before they had to be returned.

Returning them was like pulling two ribs out of my side. 

Tim was a genius, no doubt.

RIP

Frank
I promised Frank I wouldn't freak out when the comments got rough.  :)

What is carcinogenic? The 40 years of cigarette smoking (he quit 8 months back), the years of ham,  bacon, ice cream and whatever else he wanted. (He hated my organic food.) The stress of starting a new company in a tough industry....well, they all add up. 
The products are safe and non toxic.
Krissy
Tim and I have had many long conversations on the phone.  Many times over an hour.  I feel like I lost a brother.  Nobody I've ever known has had a heart like Tim.  His passion was audio and the Lord.  Many times Tim gave thanks for the divine inspiration he received which is known as the PPT Total Contact.  Going miss you buddy.

Mike Girardi

So good to hear from those who got to know Tim.  I know he was devoted to his customers and to making them happy with his products.  Whenever I wrote or called, he always remembered past details.  Hearing more about him here, I wish I had called more often.  
Tim once said to me he intended to turn the field of signal enhancing upside down, and I believe he has done that. I hope we can all support Krissy and PPT in furthering Tim's legacy.    

Krissy, I could feel your tremendous love for Tim whenever I read your posts involving him. Your shared passion for the Lord, audio and innovation helped build what I discerned as a strong and emotionally intimate marriage. I am so sorry for your loss Krissy.

I have no doubt you will carry on your shared passion for these innovative products as your oneness makes it absolutely irresistible.

Tim's motivation and drive was rooted in a genuine desire to help others through his fruitful mind. My conversations with him made it clear he was not doing this for just himself, but rather looked at it like a ministry and calling.

My heart and prayers go out to you.


RIP Tim Mrock, and to his family and friends, my deepest condolences. I just found this thread after mention in another.
Please take comfort in knowing that his legacy lives on as I enjoy the music.
I know going forward that, when my system plays "mind games" with me as it now often does, I'll fondly remember that Tim had a hand in that!
I feel blessed to have known Tim.  With his zest for life, passion for his craft and our personal connection, he profoundly changed my life in ways beyond merely enhancing my audiophile rig.  

It's been said, "Music gives soul to the universe. Wings to the mind. Flight to the imagination. And life to everything!"

Rest in peace, my "brother."
Keith

OMG I just heard the news. I've known Tim for many, many years, he actually "painted/tinned" my entire electrical panel many years ago. I've been to his place several times and his music loft was a sanctuary. Tim was passionate in everything he did from building and painting and flying his HUGE model airplanes to helping others with anything that was asked.
Remember that the body is but an outer covering for the soul. The reality is that the soul never dies, but just changes form. So, we know that in some way, Tim will always be there around us playing his music in the heavens above. You will always be remembered my friend. Condolences to you Krissy and all Tim's family.
what a loss. I've known Tim as a friend and fellow audiophile for several years. He ppt'd my entire house for a review, and we became close. under his somewhat tough veneer he was a true gentleman who in some way came up with discoveries that far outshone many products developed by far more learned men. Where he got the ideas only God now knows. Krissy, please carry on his great work.
DocGaw