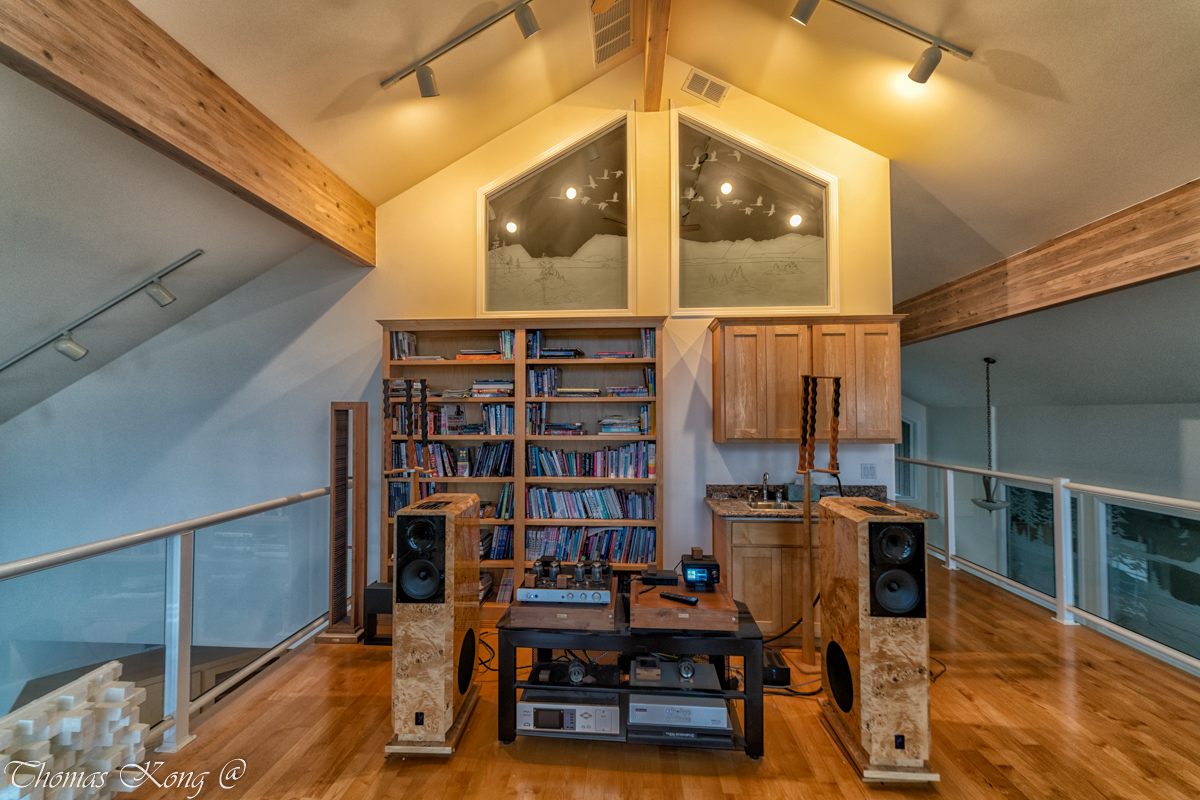 shkong78
Responses from shkong78
Shootout of Nos 6sn7 tubes


I heard that all old Russian tubes are prone to noise and the only way out is to do re soldering.I recommend you to contact person with ID of " Paladin79 "in Headfi to learn how to do it. https://www.head-fi.org/threads/the-reference-6sn7-thread....

Shootout of Nos 6sn7 tubes


After receiving two more pairs of 6n8s metal base tube made in 1952 today, now I have 5 pairs of 6n8s metal base tubes in addition to 3 pairs of 1578 tubes made in 1980 and 83.6n8s metal base sounds more female like with nuanced details while 1578...

Best Amp With Some Warmth and Midrange Magic To Pair With The RAAL Requsite SR1a's?


Freya + fitted with Kenrad vt231 at gain stage and Sylvania vt231 at buffer stage in front of Jot R works well with Sr1a.it give nice balance of full bass and details.With this combination, Sr1a does not sound too aggressive.I stop fooling around ...

Shootout of Nos 6sn7 tubes


https://www.ebay.com/itm/Matched-pair-Extremely-rare-1578-6N8S-audiophile-6H8S-6SN7-Metal-base/273874731266?ssPageName=STRK%3AMEBIDX%3AIT&_trksid=p2057872.m2749.l2649 I am the one who started buying this stock.But it seems that this dealer ...

Shootout of Nos 6sn7 tubes


This is the mail that I sent him last Friday but no response.He does not seem to realize what he had done wrong.Re: Racial discrimination suitHiOut of grace, I am going to give you the last chance.If you express sincere apology about racial slur...

Shootout of Nos 6sn7 tubes


I ordered Kenrad vt 231 tube from Ebay dealer " vascotube " or "tube tech" on June 5th Thursday.Most Ebay dealer ship the item on next day or following day.But this guy did not show any shipping information by Saturday.Thus i sent request to give ...

Shootout of Nos 6sn7 tubes


I have three pairs of 1578 two made in 1980 and one in 1983.Two of them had been bought from persons in US.One of them is bought from Russian dealer.The one from Russian dealer had been working fine so far for 30 hours.if you have problem with it,...

Shootout of Nos 6sn7 tubes
@mid40sguy It is very nice for you to enjoy 1578 tube made in 80's, I was skeptical of the tube when some person raved about it.But after trying it in my amp, I became a [email protected]_gregIt is good for you to get new replacement tube.I hope that ...
Whats playing on your system today?


Greenfields by "The brothers Four"They are old timer from Univ. of Washington.

Shootout of Nos 6sn7 tubes


@bigkidz Thanks for your kind word and input. I fully  understand that amp maker can not use Nos tubes because of limited quantity available and variation among them.But it is still fun to do tube rolling.Now I have around 50 pairs of 6sn7 tubes.3...

Really need some help finding a full range speaker


http://www.stereomojo.com/Onix%20XCD-50%20and%20XIA160%20review/XCD-50ReferenceCDPlayerReview.htm I have this one as backup for Lansche 4.1.It will work well with your CJ LP70S due to high efficiency.It also looks tidy (Good WAF).If you live in Pa...

Shootout of Nos 6sn7 tubes


http://www.monarchy-audio.com/DIP_Combo_Main_frame.htm Monarch reclocker that I paid 200$ for used one three years ago changed the balance of my system.With it back between music server and Hugo Mscaler, overall system sounds with more air and spa...

What speaker has the best high frequencies?


Lansche or Acappela with ion tweeters give the best extension and clean treble.Vintage Western ion tweeter sounds even better to me ( I have a friend who own them) but they are almost unobtainable.Thomas

Which one to choose between two 80K$ tube amps?


@nqueryI agree with you that LM 805 or 508 sounds glorious after tube rollinng.It is kind of hidden gem.But the choice of any audio components will depend on synergy with amp and personal taste.Thus it is best to audition it at your home before de...

Shootout of Nos 6sn7 tubes


Yesterday I had been back an forth between Melz 1578 made in 80 and Melz 6n8s made in 53.While 1578 give slightly more dynamics and wider soundstage, 6n8s made in 53 give slightly more air and sparkle thus more suitable for lady vocal.Pair of 1578...