Turning off tube preamp first sends solid state amp into protection?
---
I have been experimenting with using a vintage Luxman CL40 valve preamp as a separate preamp stage for my L-509X integrated. Because I leave the solid state amp on 24/7, I accidentally turned off the preamp while the 509X was still in Separate mode. The integrated immediately went into protection mode with the power light blinking. I powered it down into standby mode, then brought it back up and it remained in protection mode. It wasn't until I unplugged the 509X and plugged it back in that everything was cool. 

Did I do any potential damage here? What it it happens again? It's pretty easy to accidentally turn off the preamp when I'm leaving the 509X on all the time.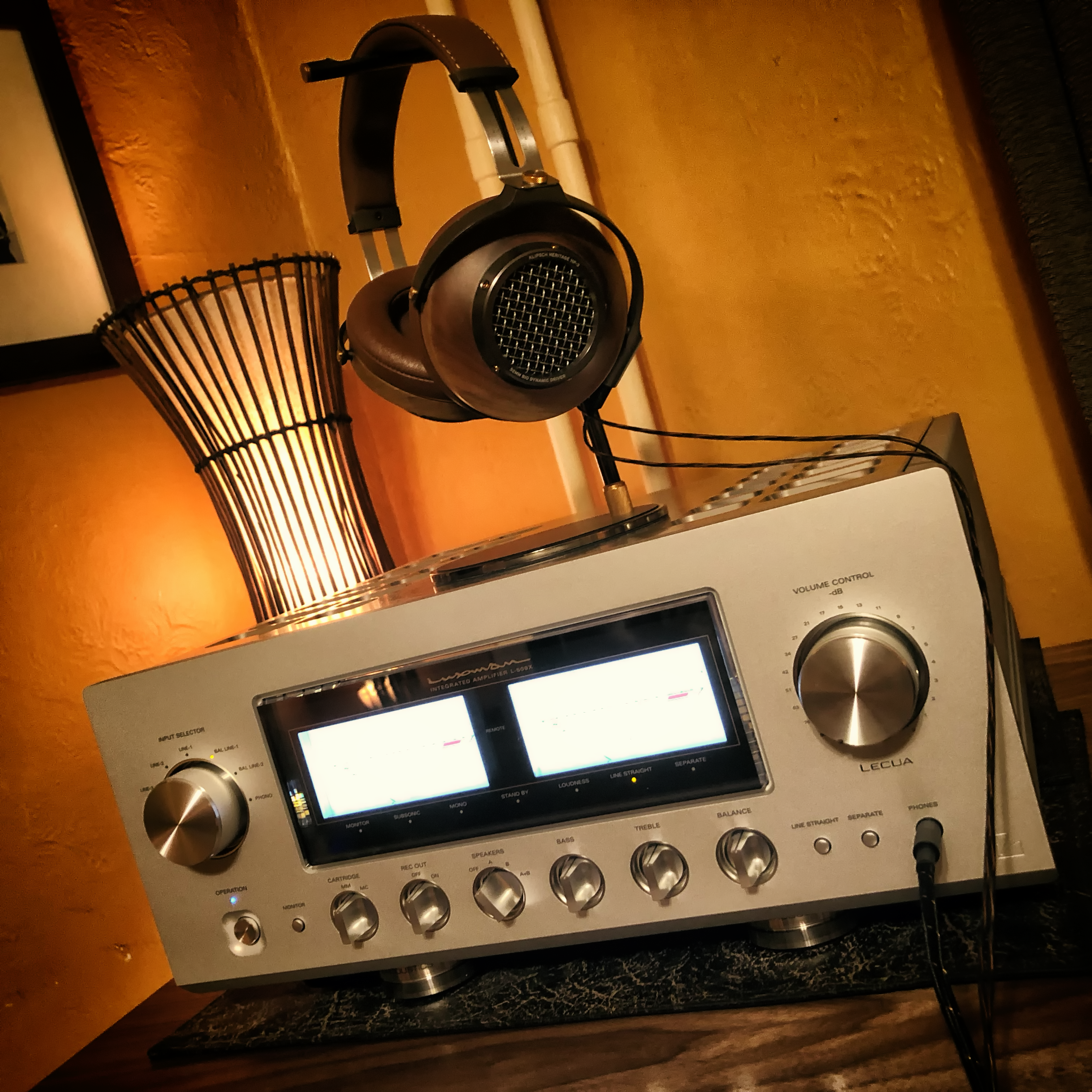 One of the all time truths from the "hi-fi" stage - start turning off at the far end of the chain.  Always power amp first, preamp second, originating component third.  And reverse when powering on.  Especially with tube gear.

You eliminate dc offsets, and you eliminate instability.  Modern equipment sometimes uses slow-warm-up components and other circuit tricks, but your Luxman certainly would not have those.

If you had damaged your amp, it would stay in protected mode once you shut down and restarted completely from scratch.  It didn't, so you are safe.


Thanks this is all good to know.

I was aware of the power up/power down sequence but since adding the L509X I leave the power amp on 24/7.

By adding the vintage valve pre, it sounds like I'll be having to power down the solid state integrated instead of leaving it on full time.

I'm only using the valve pre with the 509X at lower volumes, as it really adds to the sound of vocals at lower volumes.
I think wolf garcia's method is best.
I own an Atmasphere preamp and use it with Ayre MX-R amps.
I turn on the preamp first and wait for the DC offset light to go off before I turn on the amps. Luckily, Ayre has a DC sensor that will trigger the amps to enter standby until the problem is corrected.
I think your preamp is emitting DC and triggering the amps to shut down- which is the correct response to DC. Otherwise, they would get toasted.
B
You Never do this ,it creates a surge . Allways do the Opposite 
with tube gear preamp on first until stable ,30-40 seconds then amplifier, shut off in reverse order you can blow your tweeter in your speaker also you hear a pop or thump.  solid state pre not an issue ,or a stand by . But this is a good rule of thumb.
I'm glad this came up. I'm a newbie at this. I have an AR LS-16 (tube) and a SS Proceed HPA2 amp.

The pre-amp has a 45 second warm-up timer before anything will function.

The amp has two buttons. A tiny off/on button and a large large round 'standby' button.

When I turn the system on I turn the LS pre-amp on first then immediately turn on the amp which stays in standby mode until you hit the standby button. The are no audible clicks on pops through the speakers but you can hear clicks in both components.

When I turn the system off, I put the amp in standby then turn it off. Then I turn the LS pre-amp off. This way there are no audible clicks from the speakers.

Does this sound right?
 I definitely agree with what some of the other folks have said here about operational sequence.  I always try to remember this about my main amplifier: "last on, first off. "
 
 I switch on everything else first and wait until it is fully powered on and only then turn on my main amplifier. When I'm done listening I switch the main amplifier off first before I switch off the other gear. 

 I hope this helps. 
It's pretty easy to accidentally turn off the preamp when I'm leaving the 509X on all the time.
My suggestion is use a IR remote controlled plug/outlet for the CL40 valve preamp and a remote control with macro, program a set of command sequence to turn off the CL40 valve preamp:
Mute the L-509X, change the input out of HT bypass, power OFF the remote controlled plug/outlet for the CL40 valve preamp.
To turn on the CL40 valve preamp:
Mute the L-509X, change the input out of HT bypass, power ON the remote controlled plug/outlet for the CL40 valve preamp, change the input to HT bypass, un-mute.
wolf_garcia
4,373 posts
11-18-2018 11:12am
Always turn the preamp on first and off last, although with many modern systems it might not matter much...but that's been the conventional wisdom for a while.
jeenam
50 posts
11-19-2018 10:06pm
smh @ wolf_garcia. Do not listen to his awful advice.

ALWAYS power the amp on last!
ALWAYS power the amp off first!
@jeenam, Your advice absolutely correct, btw, wolf_garcia is right too.
If you have separates the rule is always turn the amp off first, not the preamp.  Otherwise you can easily get the same problem, be it solid state, or tube.  It makes no difference. Shutting off the preamp while the amp is on sends a spike to the amp.  Depending upon the amp's design, it may shut down, or make a scary loud pop sound.  My NuForce amp and preamp used to give me a scare once in a while.  That is when I learned to stay with a "soft off" that left the preamp in standby.

Does it matter though, if all components in the chain have mute functions ? I've always been curious about this. Out of habit I always follow the above mentioned sequencing, and also leave everything muted during the process, but wonder if it really matters, as long as I un-mute (or mute) in correct sequence. Any thoughts ?