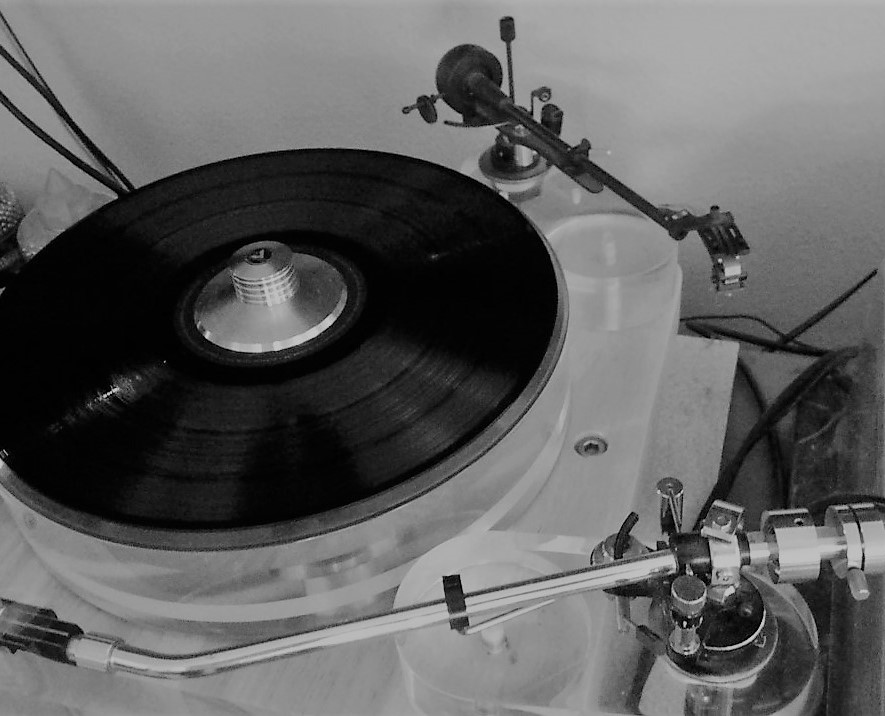 imhififan
Responses from imhififan
ISOTEK EVO3 SYNCRO UNI SINE WAVE REBALANCING UNIT - the real deal or snake oil?


It look like a DC blocking device for AC mains. DC on a AC mains is caused by a current load that draws more power from one half cycle of an AC voltage than the another half and develops DC component and made the toroidal transformers in your aud...

Are all amps being built wrong?


United States Patent Office. 2,773,136. Patented Dec. 4, 1956. 2,773,136. AMPLIFIER. Julius Futterman, New York, N. Y. This invention relates to amplifiers, and more particularly to audio-frequency power amplifiers employing large amounts of neg...

Demos - To Charge a Fee or to Not Charge a Fee?


IIRC, many years ago there was a Ferrari showroom in a hotel lobby in Vegas charge $10 for admission.

New amp for streaming


I use this setup for occasional downstairs music and to power speakers on the deck. I will mostly just be streaming from my phone/computer ... Looking for an integrated with a/b speaker outputs, at least 80 watts/channel, and possibly a better way...

Subwoofer Connection: Speaker Level Amp to Line Level on Sub?


from speaker level on the amp to line in on the sub using an adapter? It should be fine if you connect the sub line level rca inputs to your amp speaker blinding posts via a LOC (line output converter). https://images.crutchfieldonline.com/Image...

Bi Wiring Speakers from Luxman L-509X


The low and high pass filters means the multiple drivers are not not seen in parallel by the amplifier. They are seen as separate entities. For a better view to understand this, please see my post here:https://speakermakersjourney.blogspot.com/2...

Bi Wiring Speakers from Luxman L-509X


The amplifier sees the same speaker load either way. @erik_squires +1  So highs @ 8 ohmslows @ 8 ohms- to -, and + to + = 4 ohms No!!! The high pass crossover has high impedance at low frequencies and the low pass crossover has high impedance...

Diy dc blocker, net filter, auto on, soft start, ... solution using boards


DC Blocker & EMI/RFI/Common Mode Filter https://www.ebay.com/itm/133122929719 Not sure if I need a soft start too as all my amps will be immediately on? Would I need other boards as well to "improve" my current? You can use a time delay rela...

Jorma no.3 cut a small piece and make jumpers


One alternative is solder both high and low internal wires onto one set of speaker blinding posts to eliminate the need of jumpers.

What is a cost effective way to level match, for comparing different hifi components?


Acknowledging the importance of level matching when comparing source components is a sign of a good listener. +1 @tvad If you don't understand the importance of level matching when comparing source components, you need a new hobby!

Spindle-To-Pivot Distance


Install a slidable arm base, slide to 250mm to play a record, slide to 240mm for good looking. https://i.ebayimg.com/images/g/hz4AAOSwuhheVlOd/s-l1600.jpg

Bi-amping versus Bridging for NAD S200's


bobandtorey The bi-amp method you're using is horizontal passive bi-amping, since you're using two identical power amplifier, you also can try vertical passive bi-amp by using both channels of each power amp to drive each of the speaker highs/Mid ...

Pioneer SX-850 Transformer Secondary Output Voltage


Although 20.6V on each green wire and 48.4V on each orange wire seems a little high according to the schematics of service manual, I think it's OK since those windings connect to voltage regulator circuitry after rectifier. The 33.1V on each red...

list of integrated with pre-out AND main-in


Accuphase, Luxman, McIntosh.

Speaker brands known to use first class internal components


Are there brands that can be purchased with "confidence" (pun intended) that are sure to use top notch crossovers, wiring and speaker cable terminals? https://www.tidal-audio.com/technology-crossover/ https://www.tidal-audio.com/technology-dri...