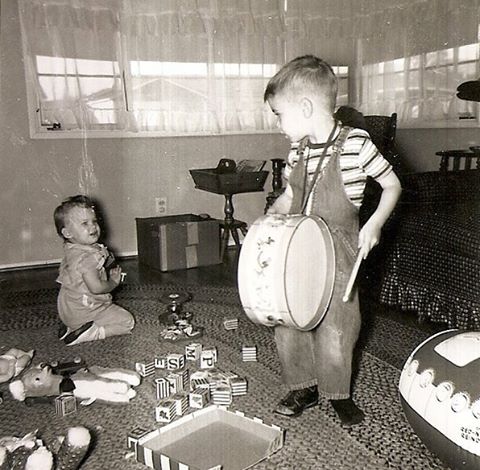 bdp24
Responses from bdp24
Great musicians who should have been famous except....


Naw Wolf, Richie Hayward was a musician, not a mere technician, which is on what basis so many judge a drummer's abilities. Like I said, as if drumming is an athletic activity, not an artistic one.By the way, the last time Levon Helm performed in ...

Pin point imaging isn't for everyone


I prefer a system "editorialize" as little as possible. The recording contains the imaging (and the instrumental and vocal timbres, etc.); the hi-fi system's (including and especially the loudspeaker's) job is to reproduce the recording as is, not...

Anybody play any musical instruments...........


Audiophiles in the "Tuning" movement/camp believe hi-fi components are themselves musical instruments. They are mistaken.

How To Clean Piano Black Speaker Finish?


I too use Novus, to polish the plastic wrap, and even lacquered finish, on the vintage drums I restore. The Pro's choice!

Great musicians who should have been famous except....


IMO the greatest unknown (by the vast majority of even hardcore music lovers, including all y'all ;-) is guitarist Danny Gatton. He's well known amongst good musicians, such as Vince Gill, who nicknamed Danny The Humbler. If you like Bill Frisell ...

Does anybody know the song of stairway to heaven deep meaning?


Deep meaning from the minds of Page & Plant?!

Great musicians who should have been famous except....


Gadd is also on some of the Steely Dan albums. Brian Blade is real good, he works with Buddy Miller too. Porcaro was fantastic, famous for the part he came up with for Boz Scaggs' "Lido Shuffle". Too bad he had to sully his good reputation by bein...

Great musicians who should have been famous except....


Buddy Holly: "Jazz is strictly for the stay-at-homes." ;-)

Company loyalty- What has been your favorite?


QUAD, Magnepan, Decca/London, SME, Townshend Audio.

Great musicians who should have been famous except....


Clapton could have gotten any drummer he wanted, and he chose Steve Gadd. Know why? Gadd not only has chops, he's musical. He plays what the song calls for, no show-boating. What some don't understand, apparently never will, is that musicality IS ...

Great sounding/recorded albums


I can see that @tostadosunidos. Those Southerners have an unfair advantage ;-) . Have you heard Patsy's very early recordings, before Owen Bradley began producing her? She was much more Hillbilly early on, almost Rockabilly (as were guys like Geor...

Your Top Five Blues LPs, SQ-wise...


Another Audioquest Blues artist is Terry Evans, who passed away just last year. He also made some great albums for Rounder Records (a fantastic label) with Bobby King, also in good sound. Terry and Bobby worked a lot with Ry Cooder.

Great musicians who should have been famous except....


No, Alex Van Halen is NOT the most under-rated Rock drummer of all-time. That would be Earl Palmer. EVERYBODY knows AVH's name, what band he's in, what instrument he plays, and how "good" he is. In contrast, how many know John Bonham stole the int...

Here is an interesting artist that's new to me, and I wanted to share his music.


Has Irma Thomas been mentioned? Love her, as does Bonnie Raitt and Lou Ann Barton.Why does the Audiogon system unlined in red Raitt when I type it?!

Your favorite Electrostatic, Panel spkr


I don't know how one could come to think I was "saying the ET was (sic) an ESL". I infact specifically said it was NOT---that was the main point of the post in which I said as much! My related quote about the ET: "but you should know that it's des...