Anyone hear of the Black Cable Tie tweak?
---
Black Cable Tie Tweak. Just in time for Christmas!

Here's a fun little project. Count the number of drain spouts on your house or apt building - drain spouts are the long, 6" diameter vertical metal pipes that run from the roof gutters to the ground. You might know them better as waterspouts, downspouts, roof drain pipes or some other arcane word or terminology so don't bust my chops.

Obtain enough 14" black cable ties from Home Depot so you'll have one black cable tie for each drain spout. IIRC 14" black cable ties come in a pack of 10 which should be plenty unless you live in Buckingham Palace. If you encounter a drain spout that's too wide for the 14" cable tie, use two cable ties per drain spout. First, freeze the cable ties.

Place all cable ties in the freezer overnight (about 12 hours). Remove them the next day and allow to thaw to room temperature. Secure one black cable tie snugly around each drain spout at a point approximately one foot up from the bottom opening of the pipe near the ground.

After all cable ties are in place go listen to some favorite recordings.

Cheers, Geoff Kait
Machina Dynamica
Advanced Audio Concepts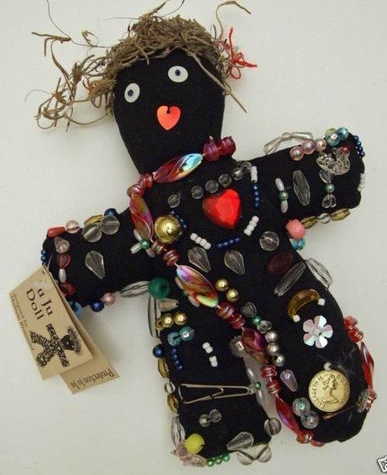 OK so a plastic non-conductive device placed around a non-related, non-electrical object is an audio tweak?
I find that if I open the ashtray in my car that is stored 17 miles from my house with one folded gum wrapper (must be folded 3 times lengthwise) placed perpendicular to the travel direction of the ashtray and then reducing the right rear tire of the same vehicle to be 2.75PSI less than the other four, but adding the same 2.75PSI to thye spare tire, along with taking a 27" brown round shoe string tied in a double bow leaving a loop of 3.45" and hang it off a 8d nail driven into a open stud in your basement leaving 1.033 inches exposed, and hang the shoestring with the bow down, all this coupled with a slice of dried toast floating in a 8" saucer with 18 ounces of tepid water with once corner of the toast pointing directly at the handle of the saucer and if you have a cat, place small pieces of adhesive tape to his paws and place him on a counter top covered in aluminum foil and room temperature set to exactly 71.25 degrees F or 27 degrees C and an ambient humidity of 36% that by the time you accomplish all these things you will be ready to sit and enjoy some good analog music...But if you want to listen to digital then use a black 32" shoestring on a 10d nail with 2.1" exposed on a rafter in your attic and add celophane to the countertop under the alumimnum and rasie the temperature 2.7 deg F and .09 Degrees C but maintain all else. Wow what a graet sound you will experience.Now everyone have a Merry Christmas and I recommend you don't tell anyone what you are doing.
Ejlif wrote,

"I don't know who is crazier you or the coconut audio guy."

Me either. Show of hands?

"I'm sure you are messing with us you can't be serious?"

Yes, no, maybe.

"Just seeing if anyone is actually crazy enough to try this?"

But is anyone crazy enough to report good results? That's the real question.

"It's a good laugh that's for sure."

Agree.
I find different colored ties emphasize different frequencies. I had some work done on my roof one time and they had to remove the ties. Without the ties I thought I could buy something better than what I have at Walmart. That is how bad it seemed to sound. When they went back on I was in nirvana again. Anyway I got to wondering if it would work on other things. So I started to put them everywhere, on my ears, my car, ect. Well after putting them almost everywhere I left for work and when me and my wife came home after work I couldn't get into my house because of the ties on my door knobs. The lock smith couldn't even help me. I had to break in a window. Well my wife said no more wire ties. That was the end of that. That was the the day the music died. Now I have been trying other things to get that same effect. What I do is go to the hardware stores and seek out the bargain baskets and buy a little bit of everything and do different things with them but nothing and I mean nothing has matched using those wire ties. Yup those were the good old days. I wonder if they even make the wire ties as well as the use to. I doubt it.
It is common in debates about controversial tweaks for "believers" to say to "skeptics" something like "you can't say it doesn't work if you haven't tried it."

Perhaps this particular tweak serves as an illustration that there are finite limits to the applicability of that kind of statement, which is a point I've made in several of those debates.

Perhaps. :-)

Regards,
-- Al
No, John (Jmcgrogan2). Perhaps I was too subtle. My comment was a dig at those who seem to feel that it is never legitimate to reject a tweak
"a priori,"
no matter how absurd the tweak may seem to be.
Happy holidays! Best regards,
-- Al
Al wrote,

"No, John (Jmcgrogan2). Perhaps I was too subtle. My comment was a dig at those who seem to feel that it is never legitimate to reject a tweak "a priori," no matter how absurd the tweak may seem to be."

I hate to judge before all the facts are in but the folks you are scolding do not appear on this thread. Prevention is worth a pound of cure, eh? Lol

"It's what I chose to believe." - Dr. Elizabeth Shaw in Prometheus
In my early twenties my friends and I were enjoying a party about this time of the year, nice and cold with about a foot of snow on the ground. One of my inebriated friends was told that if he would strip down and run around the house buck naked one time he would receive a specific pharmaceutical somebody had. He removed his clothing and out the back door he went. We locked the door. By the time he got back around he was pretty damn cold, and now getting angrier by the second. It didn't take him long to go around front and try that door...which was locked also. Now he's really pi$$ed and is starting to yell at us, not thinking about the neighbors, who are now becoming aware of the situation. I almost pi$$ed my pants I was laughing so hard.
We finally felt sorry for him and let him in. Talk about pink! He didn't think it was very funny. Oh yeah, he didn't get that pharmaceutical he was after. True story.

What does this have to do with anything? Nonsense.
Post removed
Elizabeth wrote,

"How many people do you think have actually put a photo into the freezer???"

More than you would think. In fact, Art Dudley, the conservative old school reviewer over at Stereophile Magazine, tried a long distance version of the photos in the freezer tweak with Mike Fremer earlier this year as part of his article on the Belts. The long distance version of the PITFT is based on an article I wrote 10 years ago. Carl Clark reported on the photos in the freezer tweak in Positive Feedback quite a few years ago in her article on freezing CDs. Now, if you're asking how many pseudo skeptics who don't believe anything they didn't learn in high school have put a photo in the freezer then I susepct you're right - nobody! Geez, people must be afraid cameras are going to steal their souls. HA!
Theo wrote,

"OK so a plastic non-conductive device placed around a non-related, non-electrical object is an audio tweak?"

Here we go again. Geez, so now you're going tell me that only conductive devices in the signal path can be defined as real audio tweaks? Have you by any chance been living in a cave in Borneo for the last twenty years? By your "logic" all the mossback tweakaphobe scamps out there would dismiss out of hand tiny bowl resonators, any kind of resonator, SteinMusic Harmonizer and Magic Stone, Shakti Stone, Mpingo discs, anything with the word Quantum in the name, electron microscope stands, things that are just too damn small to do anything (like fuses), anything with the word Magic in the name, Schumann frequency generators, anything even remotely involving crystals, anything not in the signal path, anything you can't DIY with something from Home Depot or sand and things you can't find out all about on Wikipedia or Electronics 101.

Cheers, Geoff Kait
I'm psyched.Can't wait for the Home Depot to open.To think that changing the colors of the plastic ties might make a difference is plain dumb, but it makes sense that doubling up on the ties could have an additive affect. I'm of the more is better camp. I'll get back with the results after a good 48 hours of burn in. YMMV.
Csontos wrote,

"What's the photo(s) in the freezer tweak?"

The Photos in the Freezer Tweak is a controversial audio tweak first described by Peter and May Belt of PWB Electronics. The Photos in the Freezer Tweak is often used by your common garden variety troll or tweakaphobe as the epitome of a tweak totally without merit, a tweak so unrelated to the audio signal and so preposterous anyone who would even consider such a tweak must be one desperate son of a bitch.

The way this works is you get two photos of yourself, a recent one and an older one, say from 20 years ago or whatever. Place each photo in a separate clear ziplock bag. Using any fine point Red pen, e.g., Sharpie, write the following three messages on BOTH sides of each ziplock bag:

Your name - first initial + last name - as you would write it on a check. Example: G. Kait > O.K.

Then below that write exactly,

'x = Present Time

Then below that write exactly,

'x26'x

After writing the three messages on both sides of each ziplock bag and BEFORE placing them in the freezer, pick out one or two tracks you are very familiar with and listen to them to get a feel for how they sound. Then place the ziplock bags in the freezer. Listen to the tracks again, no need to wait until the photos are frozen. Keep the photos in the freezer as long as you want. Amaze your friends -- taking the photos out of the freezer will degrade the sound, putting them back in will improve the sound.
Ok Bander. I might be dumb but you don't know how dumb until you try colored ties for your self. Take that boy. Now here is a tweek I just learned for systems that are to cold and sterile. At about 35 degrees and below outside, take your shirt off and go outside. Walk around for about 5 minutes until after you can't take it anymore. Come straight to your sound system and listen. Just see how much warmer you stuff sounds and feels. Trust me thats a winner, works every time. Discalimer-I am a dealer for that tweek. Notice there is a 100 percent guarantee behind it that it will work. So if you feel like paying me for it just let me know and I will tell you all the solid scientific principles involved and give them fancy names so you know you will be getting more than your monies worth.
Csontos wrote,

"You're not seriously hoping for a positive feedback? I don't believe you'll find my name on the list. If you put a just born piglet in an eagle's nest and it didn't get eaten but nurtured instead, would it fly when it jumped if you believe it would?"

Good point. One that demonstrates folks believe what they choose to believe. Of course you can come up with ridiculous examples to make it appear you're a fellow who cannot be easily fooled.