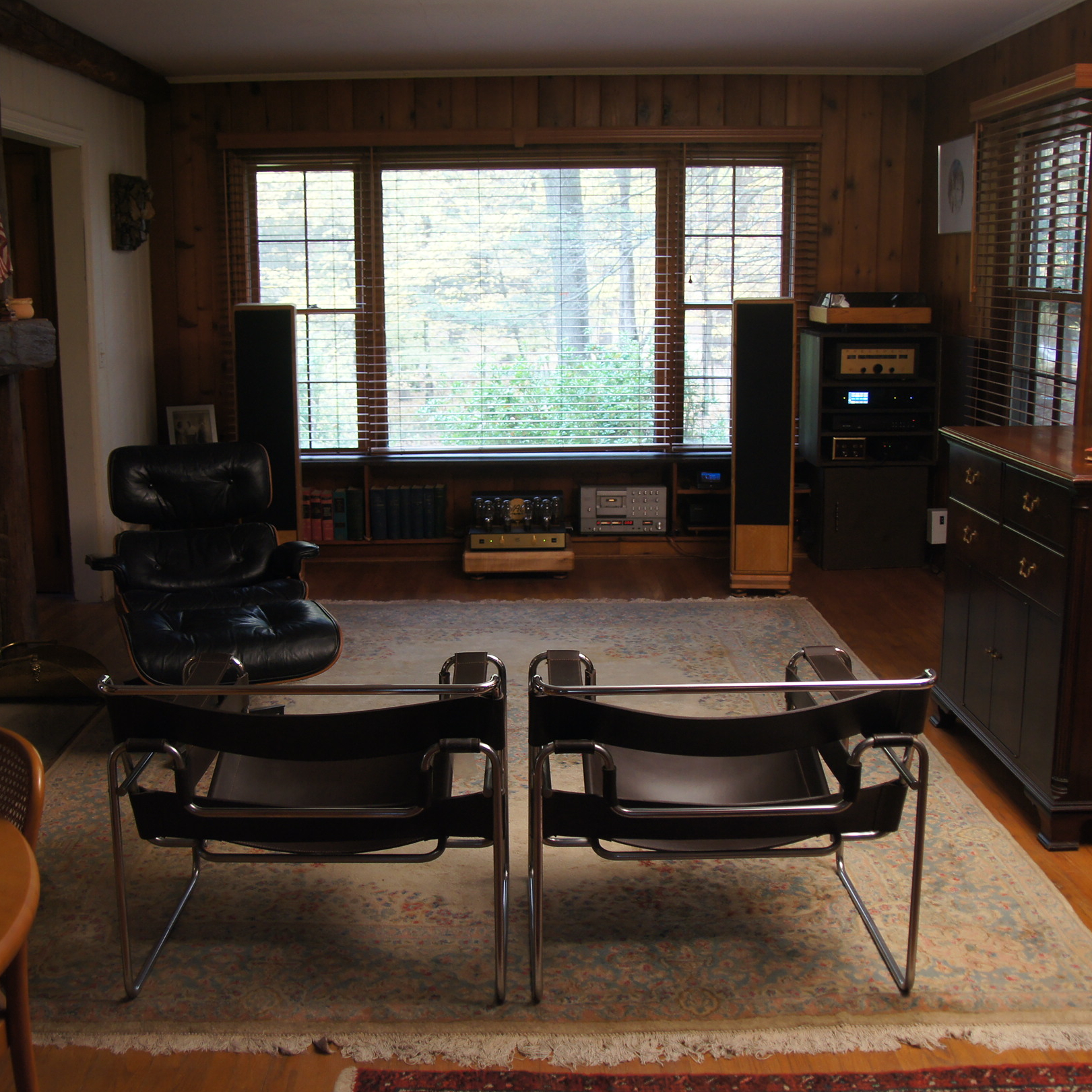 almarg
Responses from almarg
Core Power Technologies Deep Core


P.S to my previous post: Thinking about it a little further, if I understand the application correctly the choice of a polarized capacitor may be even much worse than what Tweakmenow has depicted.A typical application of a high capacitance polariz...

Core Power Technologies Deep Core


I agree with Tweakmenow's analysis, assuming that the capacitor and its role in the Deep Core have been correctly identified. Which leads me to wonder why a polarized capacitor was chosen for an AC application, especially one involving substanti...

Conditioning/Burn-In Method


Perhaps this is an Almarg question:Does the cable need to be run at a high volume? Hi Bob,All I can offer about that is the common sense notion that whatever breakin effects might occur at high volume would presumably take longer to occur at low v...

Conditioning/Burn-In Method


Either one would be fine, but again, just make sure that with the 4 ohm 100 watt resistor you don't turn the volume control up so high that it gets hot.For that matter, though, using the 4 ohm 100 watt resistor might be preferable to using the 300...

Conditioning/Burn-In Method


Yes, those would be suitable. Although as you may have noticed the 8 ohm version is listed as "currently unavailable." Regards,-- Al

Conditioning/Burn-In Method


Is there something I could buy at a local Lowes or Home Depot that would serve the purpose? Radio Shack sells the resistor shown at the following link, which would be suitable as long as you are careful to not apply so much power to it that it get...

Conditioning/Burn-In Method


I would not recommend using a 200 watt light bulb, and in general I would not recommend other light bulbs rated to operate at 120 volts.Their resistance will vary extremely widely depending on how much voltage is applied to them. For example, a 12...

Multiple Tube Failure ARC & Wilson - ANY ADVICE ??


P.S: Charles, I'm not sure if it was clear that what was being referred to that ARC amplifiers do **not** use, at least in most of their designs, are DC "rail" fuses in their output stages. Their amplifiers do include AC mains fuses, of course. I ...

Multiple Tube Failure ARC & Wilson - ANY ADVICE ??


ARC amps generally use greater amounts of negative feedback than many and perhaps most other high quality tube amps.  Certainly in comparison with Ralph's amps and I'm pretty certain also in comparison with the Coincident amps which Charles ment...

Conditioning/Burn-In Method


Elizabeth is correct that in the great majority of systems the DAC-to-preamp connection conducts a larger signal (i.e., a greater voltage) than the preamp-to-power amp connection. On the other hand, though, what is relevant to your question is the...

Do You Care About AESTHETICS? What Are Your Gear/Listening Room Preferences?...


When I purchase a car its styling and color are important factors to me, in addition to its performance and features. And likewise when my wife and I choose a piece of furniture or an appliance or anything else that affects the decor of the house....

RCA Shorting Plugs


Elizabeth, I've never understood why some people put resistors in shorting plugs for analog inputs. As I mentioned earlier in the thread, from the perspective of the input circuit a plug providing a direct short would be little different than if t...

Core Power Technologies Deep Core


Sadono 2-17-2018 Somehow something is causing an unusually large power surge.... ... It just seems like the prudent advice is to currently use the Deep Core AFTER the 1800, with lower power devices. Just a guess, as I have no knowledge of the des...

Multiple Tube Failure ARC & Wilson - ANY ADVICE ??


Ralph, would it be fair to expect that if a Zero were used on the bass section of this speaker, and **if** the resulting sonics proved to be unsatisfactory, that the reason would likely not be the sonics of the Zero itself, but rather the change i...

Multiple Tube Failure ARC & Wilson - ANY ADVICE ??


No, they have intermediate shaft bearing failure with catastrophic results. For the record, I believe that hasn't been an issue in models produced subsequent to 2008. See the following paper:https://www.oregonpca.org/wp-content/uploads/2014/06/ORP...