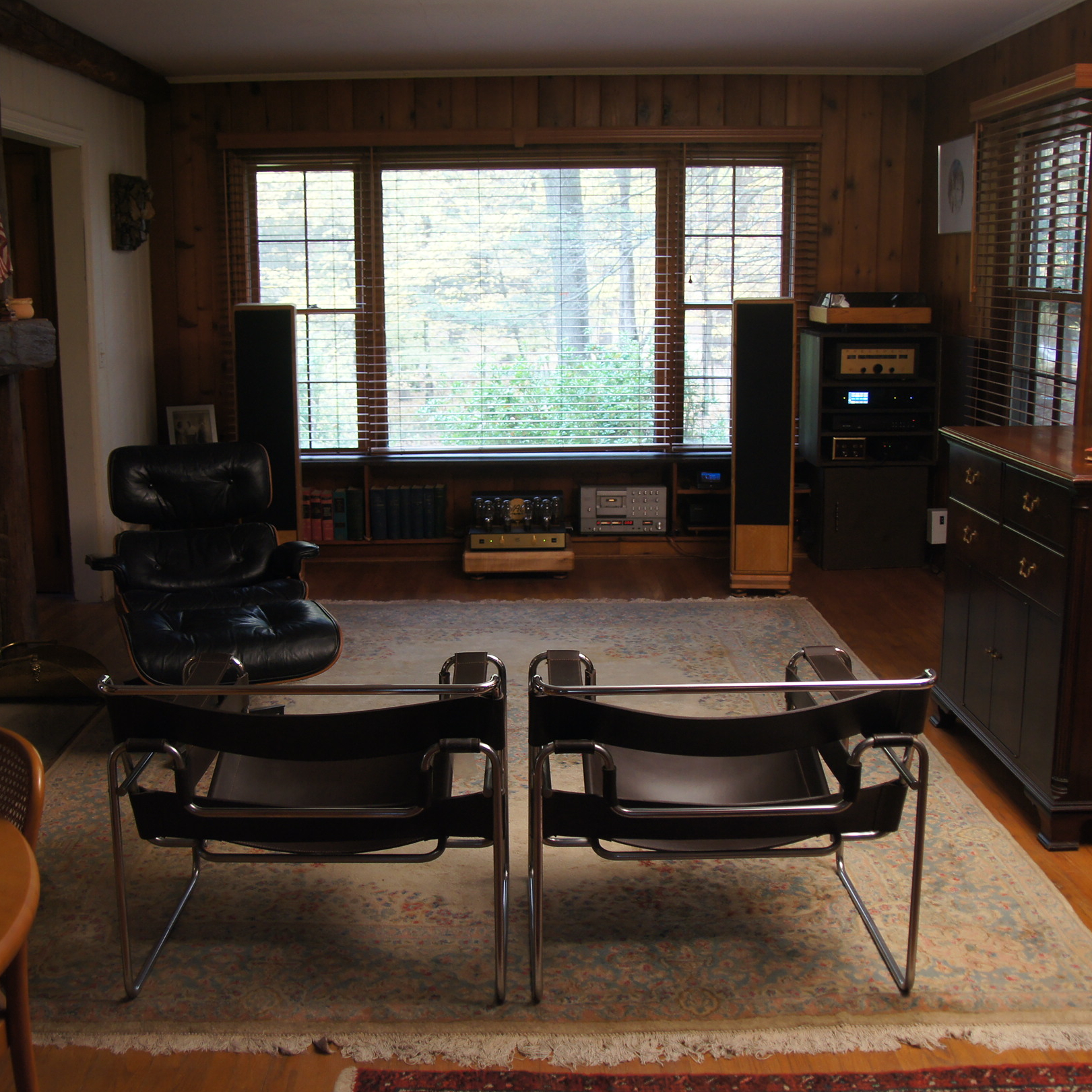 almarg
Responses from almarg
Please help identify this old tube gear


After doing a little research it looks like it may indeed be from a Compton organ, specifically the Melotone.  Here is what may be the service manual for it, which includes schematics from which your tech may be able to determine how to modify it ...

Ethernet Cable or Not?


Based on past discussions I've seen involving similar questions I would expect that a significant majority of the responses you will receive will favor using an ethernet cable. And doing so is certainly likely to provide fine results, although not...

CD distortion through preamp


Puzzling problem, especially given that while it does sound like the preamp is responsible, whether or not the issue appears depends on whether a CD player (used as a transport) or a computer is driving the DAC.One thing I would try as an experime...

Favorite cover?


A bit off the beaten path, but one of my all-time favorite rock albums is "Projections" by The Blues Project, ca. 1967.  While many of the songs on the album were written by members of the group (especially Al Kooper and Steve Katz, who later were...

Would switching amps make a big difference?


Most speakers are designed to approach a flat voltage response, not power, and amps to be a voltage source. Agreed, but of course "most" doesn't mean "all."  It just means a majority. If the source impedance of the amp is rather high (tubes) t...

Help connecting headphone amp to Levinson 38S


I took a look at the manual for the model 38 preamp (not for the 38S, which I couldn't find; the manual for the 38 is available at hifiengine.com if one is registered there).I realize that you said the manual was of no help, but assuming the manua...

Would switching amps make a big difference?


At 30 watts of output, the amp will put out that same 30 watts into any freq for an even tonal balance. @viber6No, that isn't correct, assuming the amp acts as a voltage source (as almost all solid state amps do, and as some tube amps do to a r...

4 ohm (or 6) Bookshelf speakers. Pass Labs 30.8


Or at least I am not doubling my volume like I thought I would be. A generally recognized rule of thumb guideline is that achieving a subjective perception of "twice as loud" requires either a 10 db increase in speaker sensitivity or a 10 db in...

4 ohm (or 6) Bookshelf speakers. Pass Labs 30.8


First, regarding...... is a speaker with sensitivity of 100 at 8 ohms as loud per watt as a speaker of sensitivity 85 at 4 ohms?If the specs are accurate (and speaker sensitivity and efficiency specs are often optimistic by a few db), and if the s...

Would switching amps make a big difference?


@cdc2 Excellent suggestion by Ralph (Atmasphere). In the absence of a Zero autoformer, though, I would just say that the amplifier output impedance should be a good deal lower than the numbers I cited for the Prologue Seven, which btw correspond t...

Would switching amps make a big difference?


Like a number of other PrimaLuna amps your Prologue Sevens have a particularly high output impedance. Stereophile measured 2.6 ohms for the 2 ohm tap, 4.5 ohms for the 4 ohm tap, and 8.5 ohms for the 8 ohm tap. The impedance of your speakers, whic...

What do you consider "loud" for your system?


I agree with everything in Mlsstl's post just above, except that I would add an important clarification to the following statement:I can tell you that that 90+ dB dynamic range on a CD is largely unused. It's important to distinguish between the ...

Ceramic insulator cone under phono stage shocker!


FWIW, under my phono stage (a Herron VTPH-2) I use and have been pleased with an Adona Multi-Element Platform, with attached cones that point downward.  I installed it at the same time as the phono stage, though, so I can't comment on how much of ...

Cassette Decks in 2019


Smkerry, thanks for your response.I should add to my previous comments about the Tascam 202MkVII that they pertain to playing pre-recorded tapes, which is what the OP has said he is interested in.  I have not done any recording with this deck.Rega...

Cassette Decks in 2019


Smkerry, can you describe your experience with the specific Tascam model that has been discussed (the 202MkVII), upon which your comments are based? For example, have you listened to it in your own system with tapes you are familiar with?Regards...