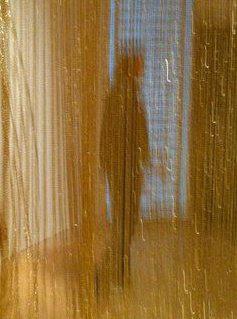 ejlif
Responses from ejlif
DCS DACs vs each other


I have not compared directly to the Rossini, they are in different systems.  I can say that I am very happy with the sound I am getting though.  It's a little quirky how you have to go into software to change routings but other than that I think i...

JBL 4349 or Klipsch Cornwall IV


I am also interested in the Cornwall IV and the JBL 4367 even though the big diff in price.  You can get JBL heavily discounted though if you look around.  I have the Forte III which I bought for my garage but ended up brining them in the house fo...

Decware: a worthwhile option?


I got a super zen triode amp about a month ago after waiting 6 months for it to be built. Well worth the wait and a great value and I love that it's made by people who care in the USA. I have many amps and this is as good as anything I've heard. I...

Sky HIGH fi


LOL.  I thought to myself.  the saying sky fi where the prices are sky high.  Almost wanted to message and say are you serious? 

tube noise coming right from the tube


It's brand new

Speaker recommendation $10-20K (with some requirements!)


Dyanudios are opposite of harsh in my experience.  Maybe the new versions have changed??

Dynaudio resolution


I've had many a set of Dynaudios including the C4s.  I do think of Dynaudio house sound as a bit on the mellow side but in the best possible way.  I think Kef is that way too a little bit but more of a dry sound.  If you are looking for very sharp...

Anyone here with Magico A3 driven by Bel Canto Ref600's?


To add some fuel to the fire here.  I don't have the Magico speakers but I do own the Theta Prometheus class D monos and also have, First Watt J2 and F6 and Pass 30.8 also have the Decware Zen triode tube amp. I feed mine directly from a DCS Rossi...

High end Class D amps?


I have first watt J2 and F6 and also have Theta Prometheus class D 400 watt monos.  About as polar opposite as you can go.  I have great thoughts of both he first watt and Theta.  For sure class D can sound good anyone who lays a blanket statement...

I Was Considering Active, Then I Watched This ...


I think this is a great post from the Audiophiliac.  I personally love powered speakers and have many but they are in my secondary system. They are great for that.  Steve is right though a real audiophile should have separates.  If you are into th...

To Roon or not


Another 2 thumbs up for Roon here.  I love it and can't imagine life without it.  

High End Ethernet Cables ....Real Deal or Snake Oil


I upgraded my stock generic type ethernet from my Roon nucleus to my router and to my DCS Rossini DAC.  I liked the improvement I went back and forth a number of times and overall the Audioquest Diamond ethernet is a fuller richer sound.  I have h...

Is Anyone Else Not Being Able to Stay Logged in?


Yes I'm having the same issue.  Also the new today doesn't seem to be listing ads as they are posted.  Is has something like 750 ads and it's not that much many redundancies.  

Qobuz vs Tidal


I think Qobuz sounds a tiny bit better.  If I am going to play something and it's available on both I go for Qobuz.  I subscribe to both I'm sort of locked in with tidal since I've been there so long but for me 150 a year is worth it to get better...

Jazz is not Blues and Blues is not Jazz.......


I have had the same thought before and wondered why they get lumped together.  I agree two totally different vibes.  When I think of what I like about jazz it's the core concept of it.  When I think about what I don't like about blues it's the cor...