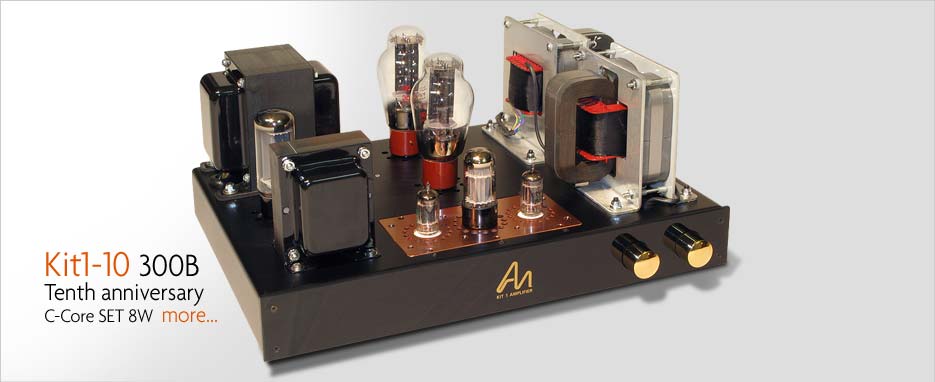 roxy54
Responses from roxy54
Cerious Technologies NEW Graphene Cables


I installed my biwire Gaphene Extremes last night. Unlike my last cables, there are 2 full runs of cable, not just split at the end, and they are very heavy, which I wasn't expecting. Anyway, I was confident that I would hear a marked improvement,...

My Long List of Amplifiers and My Personal Review of Each!


I used to come to this thread to see what WC's latest discoveries were, and then I started getting bored. Now the most interesting thing on this thread are the fights between viber and riaa. Keep it coming guys!

Cerious Technologies NEW Graphene Cables


Thanks Ozzy. I'm excited because I love the digital cable and the power cord. I feel pretty confident that I'm going to like them.

Cerious Technologies NEW Graphene Cables


I was finally able to buy a biwired set of Graphene Extreme speaker cables today after wanting them badly for 21/2 years. Robert had a clearance sale. I am going to hook them up tonight and see what happens. 

Worst Rock Band Ever !!!!


Whitesnake. They would be a good candidate for worst band.

Worst Rock Band Ever !!!!


ghosthouse,Strings can be great when used in the right place and well arranged.Two examples pop to mind:Nirvana - Something in the WayRoxy Music - Love Me Madly Again

To DAC or not to DAC?


Yes Yes Yes!!!! Go with a non oversampling DAC, and you will never turn back.

Is Theta hybernating again?


ouch!

What's wrong with Diana Krall?


I've never seen her live except on TV, but there and on studio recordings, she is a real lightweight to me. Like Norah Jones with blond hair. 

Stuff you bought on Audiogon, but never have seen another?


Nestorovic 5as speakers.

Fixing your cable problems forever.


There he goes again... 

"Use your mentality" is the worst lyric ever.


Any song...and there are many...that rhymes changing with rearranging.

Warmer sounding Solid State


McIntosh (especially older) and Sugden (beautiful sound, and affordable if you don't buy Masterclass).

Your Favorite Holiday Album


I have said this before, and I will say it again. Glen Campbell. I have about 50 Christmas discs of all sorts, pop, classical, etc., and I enjoy them all, but his first Christmas disc is in every way perfection. It was out of print for years in th...

Will decent speakers always out do headphones?


No objective answer for that. I don't like listening through headphones, no matter how good they are.