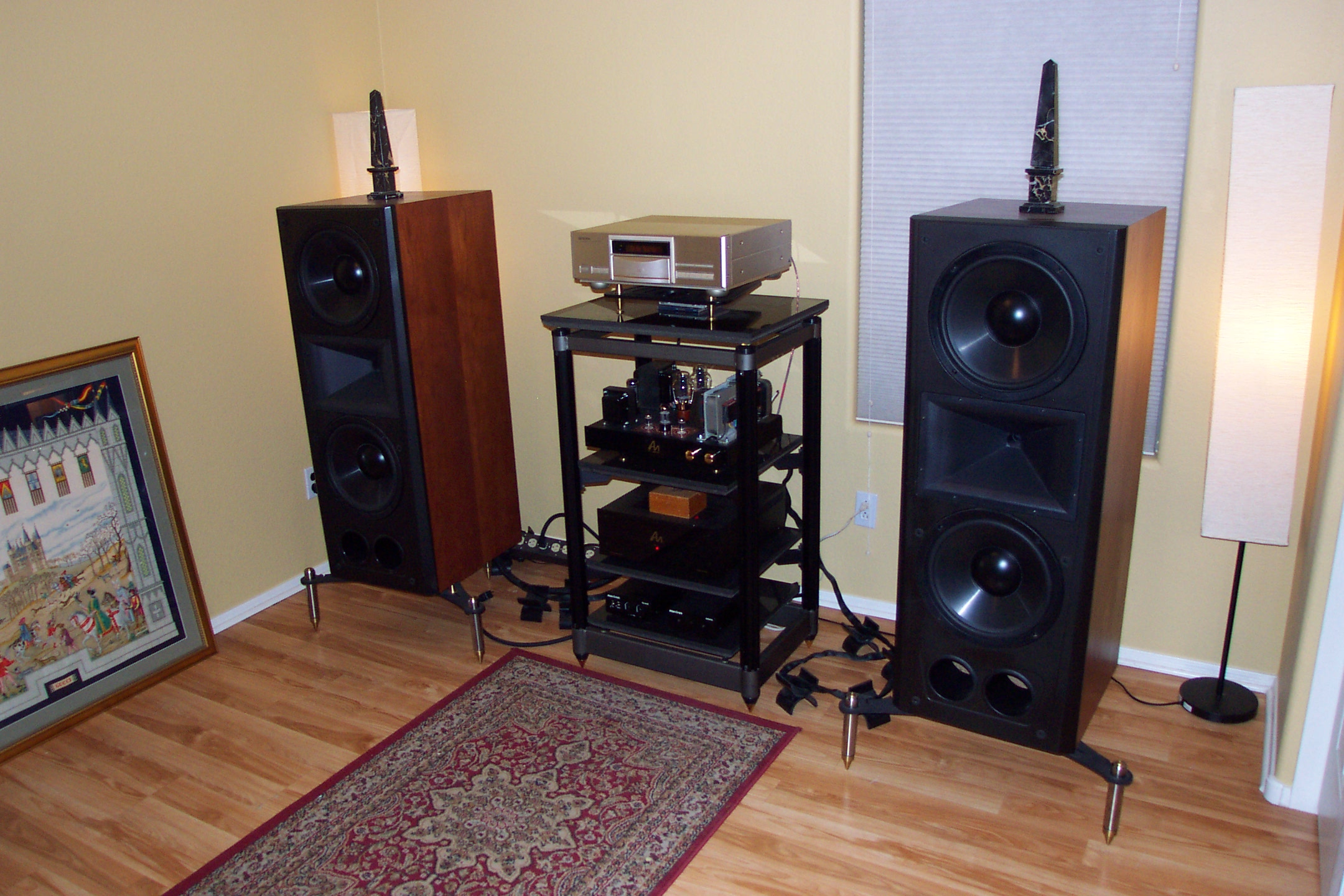 roxy54
Responses from roxy54
Hospital / Industrial Grade Isolation Transformers for AC


Tripp Lite makes good ones. Changing the subject, were you formerly a member of Devo?

Worst Concerts You Have Attended ??


1extreme said:" Add to that the fact that most modern bands can't reproduce their studoo album sound in a live concert setting it's rare that any rock concerts are worth going to."Stupid comment.

Do pure copper banana plugs make a difference in the quality of the speaker sound.


Very simple. Use copper if you can because the conductivity is better than brass.

If you had access to a time machine, what concerts would you go back to see?


"Jesus Christ's Sermon On The Mount. I'm not even religious, and not literally a concert, but that would be awesome! "If  that ever even happened...

Ankits and World Audio Design Kits?


I have purchased 2 AudioNote Kits, and have had them professionally built by their sanctioned builder Pete Fulton, who is fanatically neat. Both Kits were beyond what I expected. The one was an 8 watt 300b integrated, and the other was the 2.1 DAC...

If you had access to a time machine, what concerts would you go back to see?


I think some posters are not keeping with the original intent of this thread (unless I misunderstood the OP's intention). I thought that we were supposed to mention concerts that we had once actually attended and would like to relive, not concerts...

If you had access to a time machine, what concerts would you go back to see?


Mike and the Mechanics, Tower Theatre in Philadelphia around 1980. Not my favorite band, although I do love them, but it was one of those magical nights concertgoers rarely experience when the band and audience make an almost spiritual connection....

SQ vs. Music


I agree with tomcy6. I listen for the music that I'm in the mood for, but I have to admit that that is partially influenced by the quality of the recording, but not always.

Schumann Resonator


twoleftears,Did you invest in one, or are you just being "funny?"

New Zu Audio Soul Supreme Speakers


Those screws are tardy looking. The veneer seems ok, not great...but they're not that expensive either, right?

Help installing Nagaoka MP-110 on Rega Planar 1


Three times? Really?

Wood racks and humidity


Look at Adona. They bond MDF to granite with a layer of polymer between. Works very well, but I don't worry about excessive humidity here in Arizona.

Magico Customer service


ebm,Surely you added an extra zero accidentally. I don't think that Magico is charging 10,000 dollars for a woofer. 

Anyone else treated poorly by AVA?


I agree with the OP. Delays are understandable, but it only takes a minute to email your customer.

Jays CDT2-MK3 arrived


Nice to hear. That transport gets a lot of good press.