Cry me a river
---
I know this is a vry touchy subject but was just wondering how many of the Audiogoners have been overwhelmed by a particular piece of music and have shed a tear or two?

If you could give the information about the music that would also be great which actually would go down as music which could touch your soul in a way no other has. We may just compline a list of "Most touchy music that you have heard"

For me it has been the following:

Recent:
Moonlight Sonata - Beethoven

Once upon a time:
If you leave me now - Chicago
I'm not in love - 10cc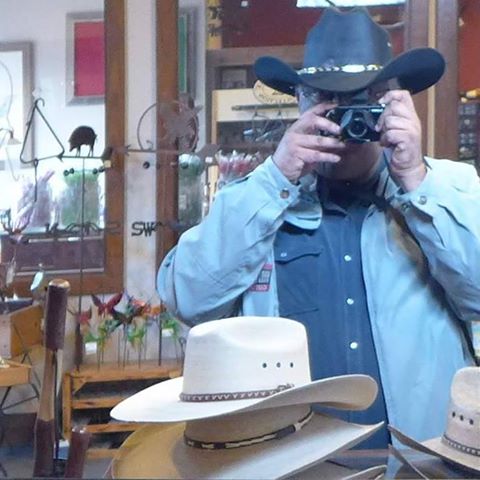 OK, I'm man enough to admit it--Tori Amos, Silent All These Years...and NOT due to the subject of the song, which is what would draw a tear from most folks. For me, it's the bridge--the way she goes into the bridge, it's just a sudden emotional swoop, if that makes any sense. Then again, I noticed I only ever seem to listen to that album when I'm in "that kind of mood." It's not exactly a cheerful, sunny day album...

Good grief...
Unchained Melody gets me near every time. A while back I heard it done by some female singer(I wish I knew who) and it really tore me up, especially when she reached the higher octaves toward the end. Shivers, then- that soggy feeling.

Funeral for a Friend by Elton John can hit me with it too if the timing is right.
Have to agree, Eva Cassidy could wring tears from a Stone,
but surely anyone who loves music, loves women and loves life would admit that over the years, dependent on ones circumstances lots of different music can move you to tears.
For it's sheer beauty, the rightness of the moment, the wrongness of the moment, a fond memory, a sad memory.
You can sit and listen to joyous music and want to laugh with glee becuase it brings back memories of a concert you went to years ago and cry because you remember the loss of the person you went to that concert with.

I usually just cry because my wife hates the friggin whole set up and wouldn't cry at music unless I dumped the Pass Labs on her head!!!!
More & more I cry because the last great upgrade was more money down the pan and my 20 year old Meridian M2's still sound brilliant but her who must be obeyed hated them. They lie in the corner of the bedroom as a reminder of how much her intolerance of Black Magic has cost our family financially over the years - about 40K (£'s)at my last reckoning !

For real, Shipbuilding, Alison and many more of Elvis Costello's fabulous songs and surely the last album by the late , very great Warren Zevon.
When I first heard Led Zeppelin's "All My Love," I thought it was just another rock love ballad written for some girl. When I found out that Jimmy Page had written this song after the unexpected death of his 6 year old son, I understood the emotions portrayed by this tune much better. Now I cry when I hear it.

There is a song about a guy who enters a car race to get enough money to ask his girlfriend to marry him. He proposes to her while he is dying after an accident. Makes me cry just thinking about it, but I can't remember the title or the artist.
Hey Y'all,

Jennifer Warnes, "Somewhere, Somebody", from "The Hunter"
Jennifer Warnes, "The Well", from "The Well"
Ironically, I heard both of these songs for the first time at The HE Show in NY. The first in '02, if I remember correctly, and the other this year and yes, upon listening to each them for the first time, I wept like a baby.

Lyle Lovett, "She's' Already Made up Her Mind", from "Joshua Judges Ruth"..........John
Great thread!

On Aretha's gospel album (the one after she was famous), the first song or two are by a very good choir. Before Aretha comes out. They sound good. Then Aretha comes out, and just blows me away with her range and power. I cried the first time I heard it.

I've also cried at really sad songs (like Eric Clapton's song about the loss of *his* son), but this was different in that it's not a sad song, just the power of the music itself, that made me cry.

- Eric
George Benson- The Greatest Love of All

Donny Hathaway- "We're Still Friends" from Donny Hathaway Live ATCO SD 33-386

Can't play these when anyone is around. And I change the station if Benson's rendition comes on the radio.

Meanwhile, Whitney Houston's version of The Greatest Love of All does absolutely nothing for me. Go figure.
Pearl Jam - Last Kiss

"When I woke up the rain was pourin down. there were people standin all around.
Something warm flowing through my eyes. but somehow I found my baby that night.
I lifted her head, she looked at me and said. hold me darling, just a little
While. I held her close, I kissed her our last kiss. I found the love that i
Knew I had missed."
Sorry - above was in response to Key Metric's question about the rock song with accidental girlfriend death.

More on topic - I remember crying in the dark to Wendy (William) Carlo's Brandenberg Concertos. Damned if I know why ... guess I found it beautiful at the time, although I suspect if I listned now, I'd find them far too mechanical...