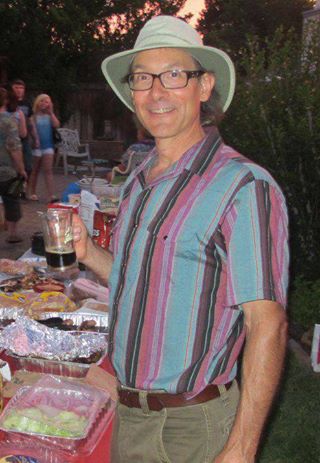 rwbadley
Responses from rwbadley
Power cable choice, does it matter for subs?


Thank you Steve for the great video very interesting.Right now I have four subwoofers plugged into a Hubble outlet. I am using a cheap three-way Splitter, and should probably ditch that soon. I may look into running a dedicated line as the four su...

Power cable choice, does it matter for subs?


Thanks for the response, I think the 14ga has helped over the 18ga and that should be enough,CheersRW

Song covers that are better than the originals


Indeed, Shatner at his best. Great video compilation really puts it over the top

Who else is using old cables/interconnects, and is happy?


I just replaced some 25 year old DH Labs speaker cable with Mogami 3103 from Takefiveaudio. I was unsure what to expect but they did make a substantial improvement. Very happy with the swap. 

Questions RE JBL 4367: Ability, Room and Power


All good questions.Speaker placement will be crucial. I had to build some short rolling carts to put under a similar big heavy speaker. This allowed me to play with location as a step toward more 3D. I know what you mean about speaker localization...

Luxman 171A turntable


I've been sorta lusting after that TT. When you get it sorted could you post an opinion of it compared to your previous TT? Maybe it's not meant for your system...  let me give you my address...

Critical subwoofer tip


I wouldn't advocate against the use of REW or other methods of DSP available if you have them. If you are attempting to dial in your sub to a system, phasing does have some importance, maybe especially for odd room acoustics or multi sub environme...

Critical subwoofer tip


In my experience adjusting subwoofer phase matching to the mains using a fixed sine wave/null points was vexing. It was much too room and location dependent. I found a better result in my system by playing a repetitive kick drum and trying to matc...

You are invited on a "trip down memory lane".


I must have been about 7or 8 years old and I had saved some money for a small transistor radio. It was a typical unit from the day (back in the sixties) 8 transistor handheld. I would play it while in bed at night and carry it around with me. I lo...

30 Watts of class A power: What Speakers are you using and suggesting?


Whoo-hoo I can use my 30 watt output (330 watt) class A heater again it's turned winter!  With a radiator like this who needs central heat, hah!

30 Watts of class A power: What Speakers are you using and suggesting?


I am using some GPA 604 to a Luxman 590 II. It's a good combo within the speaker limitations. Strengths of the speakers are dynamics, efficiency and tonality. Weakness are large box size, the need for subs and not the greatest high frequency exten...

You can make boxes, but not electronics? Maybe the 604 is for you ...


I have a pair in 6 ft boxes tuned with dual ports to 49 hz or so. They sound great and yes I agree about the caps. I installed some Jupiter beeswax and wow what an improvement. They do some things incredibly well and others less so. Dual subs took...

Going linear - The Luxman 507ux


I have the L590axII and absolutely love it. A few SS amps I've had in the past are Denon 2000, Yamaha a-s2100, tubes- a 300b tube, an EL34 tube, and quite a few others for short stays. The Luxman drives high efficiency GPA 604 speakers without eff...

Dynaudio C4 old stock discounted


If you want that speaker- you should get it! When you pull them out they will still have that new speaker smell and I would think you will have zero issues.

Tannoy gold 12" cabinets


I am not an expert- you may want to check out the site diyaudio to get more info. That's a great resource. Having played around a bit with my own speakers I can suggest if you go ported use some interior wall lining and minimal stuffing. You want ...