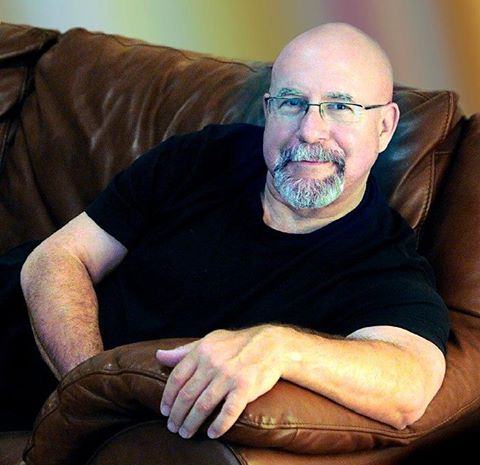 gliderguider
Responses from gliderguider
PX25 SET amps-Art Audio, Audion, Wavelength???


Well, this thread is now over 13 years old, but as one of the original contributors I just had to update it with my PX25 experiences in the intervening time.The Audion PX25 Silver Night MkII that I had back then is still driving my Fab Audio Model...

Your last speaker?


Yes. PK-refurbished Quad 57s -- after 25 years I finally bought what I should have gotten in the first place. They work beautifully with either a 6 wpc PX-25 amp or an Aleph J.I have kept (and am currently using) my Fab Audio Model 1's with the sa...

Who is your favorite blues guitarist


One of my favourites is Kelly Joe Phelps.Mississippi Fred McDowell does it for me too.

Reaching the top and stoping


After a number of frenzied years of equipment churn, I'm fairly sure about keeping the following components for the long haul:Quad ESL-57JPS Labs Aluminata cables (ICs, speaker cables and power cord)Tom Evans Vibe/PulseAudio Note 4.1x Balanced Sig...

Amplifiers:A Keeper for Life. Do you know of one ?


My father still has the SAE Mark XXXI he bought in 1976. Everything else in his system has changed, but that amp still sounds just fine driving a pair of B&W 804Ns. Since he's now 83 years old and has no intentions of buying another amp, I thi...

First Impressions of a First Watt - the Aleph J


Pubul57, that just goes to show that you can't draw conclusions on any amp in isolation from the speakers it's intended to drive. The qualities the J displays though the Quads are quite a bit different from those I noticed when it was hooked up to...

First Impressions of a First Watt - the Aleph J


I'm now using the J on my Picquet-reburbished Quad 57s, driven by a Tom Evans Vibe/Pulse. It's a lovely match. Sweet, detailed, airy, pinpoint focus, lots of depth, lots of dynamics and a very natural sound. In fact it may even be a better match f...

Audio Note DAC 5


I have a DAC 4.1x Balanced Signature, the model right below the 5. It was easily worth the money, at least to me. The sound is superb, and it's not ever going to be a candidate for an upgrade.As with any gear at this level, if you have the disposa...

Speakers to hang on to for LIFE


Quad ESL-57s, without a doubt. After all, many people have already owned them "for life". Now that I've experienced them, I despair for all the time I've wasted. You mean I could have been listening to THIS for the last twenty years? Why didn't an...

Personal speaker evolution


1975 - AR-3a1985 - JSE Model 11998 - Coincident Conquest2000 - B&W SCM-12003 - B&W Nautilus 8042003 - Coincident Total Victory2005 - Fab Audio Model 12007 - Quad ESL-57After 30 years of upgrading I finally upgraded to a 50 year old speaker...

Review: Audio Note DAC 4.1 balanced DA converter


Ah, nice. I'm using a Stealth Varidig Sextet balanced, and it's also good. I've always wondered about SOGON...

Review: Audio Note DAC 4.1 balanced DA converter


That's one excellent review!As one who has been through a similar upgrade (CDT 2/3.1x to CDT 3/4.1x Balanced Signature) I can confirm everything you say about the higher grade Audo Note gear. I'm still amazed at the sophistication and eloquence of...

If you had to pay full retail, would you...???


Tswhitsel:You ask how I feel about selling my gear at a 40% to 50% markdown when I upgrade? Here are a few of my thoughts on that and the other points you raise:First, I wouldn't play the game this way if that was going to bother me. The price of ...

If you had to pay full retail, would you...???


I'm quite comfortable paying full retail for the gear I buy from my local dealer. He's one of those rara aves who has complete integrity, stands behind everything he sells and has the technical backup to fix it if something goes wrong. He also has...

Best Acoustic Guitar Players Of All Time?


No mention yet of Martin Simpson? Tsk, tsk.