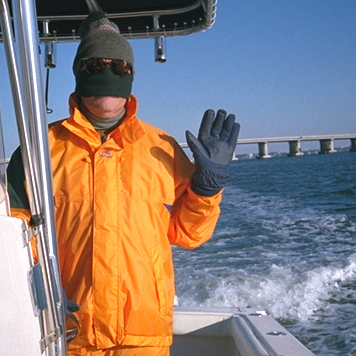 1extreme
Responses from 1extreme
re capping


@dweller A recent inquiry into the age of an amp, and my concern for the caps, resulted a response "we've tested the caps and they're all good". Is it possible to evaluate the condition of capacitors (other than working or non working)?Because...

Diana Krall


Please! The etiquette protocols of an online forum are NOT the same as being invited into one's home. If I was a guest in the OP's home and he was playing DK I would listen politely and grin and bare it.As far as keeping to the original OP's inten...

When you suddenly realize....


@tomcy6 I get how valuable that would be for someone with a large music library, but Tidal already supplies a wealth of information on artists and related artists. What does Roon do over and beyond Tidal?

When you suddenly realize....


I have noticed that while Tidal seems to have every artist, they don't always have every recording of the artist. So if you are searching for a specific recording they may not have it even though they have many others by the artist. Living artists...

Ownership and Review of a pair of Ohm Super Sound Cylinder


Looking forward to your review. Curious if you have a listening room that would allow you to make an assessment of the omni-directional capabilities of the speakers since that is one of the main selling points of the Ohm line.

When you suddenly realize....


I have been subscribing to Tidal HiFi since Oct 2015 and would find it hard to live without. Because of Tidal's "Similar Artist" feature and "Artist Radio" channel, it is so easy to discover similar artists. And their related artist programming re...

Infinity RS1B ? Buy or runaway


Realize that when you first heard the RS1B's they were in new condition and likely demo'ed under optimal conditions by Stereophile, ie. room and equipment. The RS1B's were introduced in 1982 so even if all the drivers are in perfect condition, the...

Diana Krall


@frogman Thank you for getting it. Sad that we are at a point where if one makes the point that in all human endeavors there exists superior levels of excellence that are far above the "merely good" one is labelled as a bourgeoisie snob. @rpeluso ...

Diana Krall


"Again, music is a matter of taste. No rights and no wrongs."While each individual has the right to consume whatever suits their individual tastes, there are standards of excellence in the arts that must be maintained and recognized. Not everyone ...

Any Spendor D9 owners out there?


@yyzsantabarbara " I normally dislike tubes."I have reported you to the appropriate authorities.

Whats playing on your system today?


Ok j/k, I don't listen to ABBA. But funny thing is I admit that they do make me feel good when I hear them on the radio. Can't figure out why but they just do.I am listening to Kate Reid's album "The Love I'm In". Beautiful Jazz vocal artist very ...

Whats playing on your system today?


ABBA. That's right, ABBA, I just cant get enough of ABBA...24x7.

New Tweak --- Its Fantastic


Would you be willing to submit just a very small sample over to the guys at Audio Science Review forum for objective evaluations and blind listening tests? Once they confirm the sonic improvements your sales would really take off.

Diana Krall


I am listening to an album titled "The Love I'm In" by Kate Reid. Kate Reid has a very similar style as Diana Krall but Kate is so much better at phrasing and emotion. If you like Diana you owe it to yourself to listen to this album by Kate Reid. ...

Diana Krall


@jasmith, there is no correlation between being an audiophile and being a music-phile. It is a random correlation.Diana Krall, Harry Connick, Jr., Natalie Cole, Andrea Bocelli...etc, etc, etc. If you know what I mean you need no explanation. If yo...