Grateful Dead May 77 Box Set Announced
---
Just a half hour ago dead.net announced they are releasing the new Betty Board Box Set from 1977 :-)
May 5 New Haven, CT
May 7 Boston, MA
May 8 Ithaca, NY
May 9 Buffalo, NY
... and will be transferred by Jeffery Norman using Plangent Processing (WOW that's great news)
Get Shown the Light, limited to 15,000 individually numbered copies, is available to pre-order exclusively from the Dead site. The Cornell set will also be available as a digital download in Apple Lossless and FLAC formats beginning May 5th. The Barton Hall concert will also be available in three-CD, limited-edition five-LP, digital download and streaming formats.

The full Light set will come in an elaborate box constructed by Masaki Koike, featuring a book by Peter Conners, Cornell '77: The Music, the Myth and the Legend of the Grateful Dead's Concert at Barton Hall, and an essay by Dead scholar Nicholas G. Meriwether. (Conners' book will also be available for purchase separately.)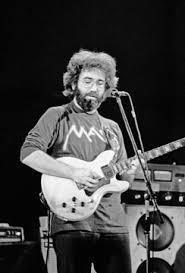 So with this new May Box Set here, the entire Spring 1977 Tour (except for 2 shows) have been officially released. How awesome!
I would bet that they will be filled eventually now that Betty's stuff is returned.
@ the 11:00 mark of Dave's seaside chat over at dead.net he acknowledges that SEVERAL HUNDRED, yes, that's right... Several hundred reels were returned that make over a 100+ shows to be releases over time.
Fun time to be a head!
@jayrossi13: Plangent Process is all you need to know here (as good as it gets).  Not sure if the Digital 24bit resolution will be available.  But this will shine even at 16bit
I'm tempted, but don't have anything special for a CD player. I'm running a Playstation 1, which is quite good, but not the most practical. May I divert this thread, and ask what everyone is using to enjoy their Dead on CD. I have a 5-6 titles I enjoy, but 90% of my music is on vinyl. It's interesting that they are using the HDCD process, which most manufacturers no longer support..... I want to delve further in to their live stuff, which so much of,  is only available on CD. I should mention, I was thinking about a Schiit Bifrost, and a fairly well made transport. Thanks in advance. Cheers -Don
Wish I could help you @fin04.
CD's are pretty much out of my life now that small compact plug-n-play hard drives, thumb drives, music players are available and adapters for home stereo and car, etc... all are supported widely now-a-days. I transferred all my regular CD's and DEAD CD's to digital a long time ago (quite a project)
I take my CD's and convert to FLAC, WAV, mP3, etc... pretty easy, plays seamless and no big bulky CD's or cases. IMHO only :-)
My LIVE dead is 14 terabytes of FLACS & video... with many backups!!!
Hey jafant -


Yes - 14 TB. All the sources available (sbd, aud, FM, Matrix's, etc..)
I can already tell you the best SBD out there of 5/8/77 in circulation was from Dan Hicks and it sounds amazing.
Yesterday at 3:30 Dave L. played Scarlet>Fire from 5-8-77 on Sirius Ch 23 (GD channel) and it really does sound even better.  Quite incredible actually and that was only in the car!!!
As clean as clean can be!!! We all should be really happy with the outcome of this box.
I'm a bit late to this party! Just heard about all of this today....need to check my official GD/Dead site emails and see where they went.
Anyway, the best copy of Barton that I've settled on was taken from the matrix version at
archive.org
. I just listened to some quick A/B's of the climactic end of Morning Dew using my copy vs. the pre-release from Rolling Stone's website (and I have no idea what data rate that's streaming at but assume it's low). All of the instruments sounded more clear and distinct (particularly Phil's bass) and Jerry's quavering "any-wa-aa-a-ayyy" that ends the song was richer with greater tonality. Has anyone done anything similar? I've had SO many versions of Cornell through the years and was thrilled when I discovered archive's set about a decade ago....I have to imagine that the upcoming material will be "the best yet" although th existing matrix is pretty darn excellent. Any other opinions/versions/AB'ers feel like weighing in?
@ highpercentile: 
The best SBD out there is Darrin Sacks
Source WBOTB Source -- 7" two track BBD reel encoded w/ DBX-1 noise reduction @ 7 1/2 ips > Sony PCM501ES @ 44.055 kHz. Sony PCM501ES analog out > DBX-1 decoder > analog in PCM501ES. PCM501ES analog out > Fostex D5 @ 48 kHz>DATs>ZA2>CDRs>EAC>SHN
Taped by Betty Cantor
Transferred by Darrin Sacks
There are two great Matrix's out there as well made by Hunter Seamon's and another one from Dave Usborne.  Both are really sweet sounding.
Usborne uses Jerry Moore's audience:
Handheld Shure 57's, 10 Feet From Stage, DFC>TC152>MC
MC>CDR>EAC>WAV>FLAC

Notes: 10 Feet From Stage = Great Instrument Pickup,
Vocals A Bit Lower Than Moore's Copy.
Hunter uses Teddy Goodbear's audience:
Audience 1 (shnid:117027)source: aud taped by Jerry Moore a) cassette master>10.5" reel @ 7.5 ips, dolby b provides a majority of the show
I did a Soundcheck like you using the Rolling Stone Mp3 vs. the SBD.
We are going to be thrilled with this release. It will be the holy grail.
Post removed
a new thread for Don's hardware query above would be good, but...
what everyone is using to enjoy their Dead on CD:

I ripped mine ot Apple lossless on iTunes > WiFi to an Apple TV3 > DAC > ARC LS25 Mk II > Sunfire amp > Maggie 3.7i

i also have a Cal Audio player with PowerBoss and HDCD capable to use - may replace with Oppo 205

the Schiitt Yggy is a very, very good DAC, BTW
still have the CAL Audio spinner - may get the Oppo 205 (and use it as a DAC too); if so the CAL Audio spinner may just go downstairs as 2nd bedroom system (old Maggies and Sonic Frontiers Line 1 pre- also could be down there, at least for a while)

BTW, the downloads are listed as temp. unavailable right now on the GD website - maybe too many people are hitting the servers?
got mine today

first was 5/9/77. Help>Slip>Franklin, best i ever heard. 

sonics are incredible. mastering is A+. 

packaging is the stupidest sh&t i've ever seen. can't fit in my cd rack, any of them. 

and i know i wont be reading the book on cornell that was included. might as well go dance about my car. 

but the music? ---sheesh...enjoy folks (i know you will)