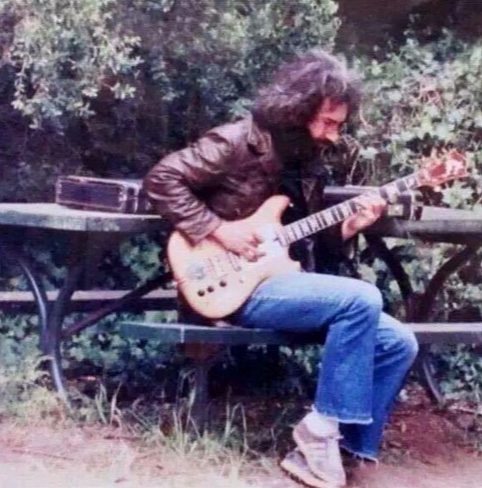 jayrossi13
Responses from jayrossi13
Jerry Garcia's McIntosh amp


Great timeline of Garcia's guitars, also discusses his amp setups over the years. http://dozin.com/jers/guitar/history.htmMy favorites were Wolf and the Gibson SG. 

Worst Concerts You Have Attended ??


1) Journey without Steve Perry. Neal Schon's continuous solos were ego-induced and totally unnecessary. The vocals were like bad karaoke.2) Duran Duran in 2019. They came out two hours late and were totally lifeless. 

Embarrassed....Audio furniture help


I had a similar experience where I went from: These: https://systems.audiogon.com/systems/9046https://systems.audiogon.com/systems/9186To this: https://systems.audiogon.com/systems/9292The cabinet is from Crate & Barrel, which meets your wife'...

Best Server To Run Roon Core


@kingbarbudaI My Zenith replaced a SonicTransporter i5, SGC LPS and Synology NAS. In my humble opinion, the Zenith is audibly better. In all fairness, the SGC ran the Roon DSP features without issue. The other thing to note is that the SGC i5 is n...

Considering Rogue Audio Sphinx V3 or Outlaw Audio 2160MKII


Outlaw offers a 30 day trial period, which is helpful since nothing beats hearing gear in your own room. 

Best Server To Run Roon Core


@jmarshak I think you could be disappointed going from an Aurender N10 with the Conductor app to a Roon-based system. I have an Innuos Zenith Mk. 3, upon which I was running Roon Core. At the suggestion of another member, I tried Squeezebox using ...

Klipsch Heritage Range


Last year, on a whim, I picked up an old pair of Forte II from Craigslist. At the time, my main speakers were Harbeth SHL5+. I was blown away by how good they were, this prompted me to acquire Forte III--which ultimately replaced my Harbeth. Contr...

Klipsch Forte III vs Altec 19


I have Forte III, I enjoy them.They have a passive radiator on the back so you have to be mindful of placement near the rear wall. 

Takedown of pricey servers, streamers OCD HiFi guy


The less simplistic way to look at the costs that go into manufacturing a piece of equipment would be to consider R&D costs, payroll, insurance, rent, cost of BOM, etc.Then there's value (which is relative) to consider. I use an Innuos Zenith ...

NOS Tubes - Ecstasy or Agony


I've been buying from Brent Jessee for years as well, with no issues. Jason

Takedown of pricey servers, streamers OCD HiFi guy


You could also apply Mike's logic to his own products; Verastarr AudioFoils cost thousand to purchase but only have hundreds in cost of materials. Are his products also a "complete toss and/or shaft" as he put it?

Love to see the opinions on this piece about TIDAL not workig with hifi streamers......


I thought it was from the Onion at first, then I realized it wasn't satire and lost interest. 

First Watt SIT-3 preamp pairing advice


The Supratek is a great match for the SIT-3. I had the Cabernet DHT/6SN7 model, which has high gain. The gain is also adjustable, which is great for really dialing in the sound and getting rid of idle hiss on high sensitivity speakers. What are yo...

New Klipsch Forte IV


As a current owner of Forte IIIs, I'd be curious about crossover improvements in the IVs. I've considered the Forte III upgrade kit from GR Research, it includes upgraded crossover, bracing and damping. The crossovers requiring soldering, however,...

A Very Useful New Discovery--EON Digital Filter from Network Acoustics


I ordered my Eno Ag on Saturday. Richard followed up with questions about my network the next business day, I received the Eno today. That's certainly exceptional service so far. I don't have any performance feedback yet as it just arrived.Once I ...