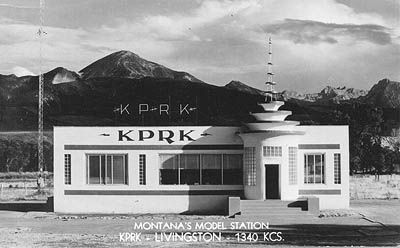 4krowme
Responses from 4krowme
your first system-


 Probably about in 1961 I got a Kenner plug and play type of record player. I was fascinated by the steel needle and horn type design. Plus, you could put little army men on it and they would fall off when you started it up! My next set up wasn't ...

Off the Grid Listening-HELP!


You have a great idea going. You have isolated the listening room entirely, and have been very good at planning this whole idea. Having had some experience with batteries and converters, I would say that as long as you have what you need in batter...

Lifespan of components?


Electrolytic capacitors have shelf life, used or not. No doubt heat plays a role in their demise, but even sitting new on a shelf will eventually make a difference. It is the gel used inside of them that will eventually change with time. Just phys...

An old Forte' model 3 made new


I can't argue with the look of the Nakamichi. Beautiful. The Stasis design is very high biased, but not class A. When I did own a PA-5 at 100wpc, I found that it ran out of gas right after it's 100 wpc rating.   It was years later that I owned a ...

Anyone Seen a Feb 2022 Stereophile Issue??


Got mine yesterday. Good article by Mr. Fremer about cartridge set up. Ongoing challenge for me.

At a given price point, better to go late vintage or modern?


There have been so many great speakers made in the past, and it is tempting to go that route. I do know that if I were in your situation, a good quality kit would also make an impression. I have built many speakers over the decades and damned glad...

Making speakers sound tonally similar with an equalizer


I will not agree to making one speaker sound like another similarly designed speaker by way of EQ alone. Even if that were the challenge, specific drivers can be different as according to the magnets used, surround material, cone material and more...

LP Vinyl: Quality, Pressing, Label, Weight, Where to Buy ???


I call it analog hell. IF you get everything just right, you still have to find albums that are even available. Not all are. Then when you get them, it can be a real disappointment. Hey, just like some the digital hell we went through with CD. Alm...

Audio Friends Don't Let Audio Friends ...


Let me turn this around. I had a good friend over last year who I had not seen in years. Thing is, I DO value his opinion in audio since it is one of the things that we have in common. So, after listening to my set up, I simply ask what he thinks ...

It's all a matter of degree


I may not be in this camp that much longer as I have increasing hearing loss. So for me, the goal keeps moving for the last 5 years. I listened tonight and shook my head. No magic. I have gone so far as to have a parametric eq on the way. Last dit...

Heat in class A equipment


Volume level was mentioned somewhere in above post. With a class A amp, this has no bearing. The amp is running flat out in spite of the volume level, even at idle.   All electrolytics die in time. It is just a matter of when. Some have longer se...

Turntable Hum


 I cannot say exactly what the difference was in my system with TT/phono hum, but I was able to use 4 different phono stages. 2 of them had the hum trouble, 2 didn't. The 2 that didn't were both tube phono preamps. The 2 with hum were SS. Not that...

Half Speed Mastering


I yearn for a time such as when I was young and didn't know if a record sucked unless it misstracks or was outright horrible.

30 to 50 watts seems to be all I desire


 Power requirements can be all over the place depending on speaker efficiency, volume, room size, and even more. To get to the point, so many years ago, I had speakers with 103db sensitivity. They were horns of course. I ran SS mono blocks rated a...

Unidentifiable popping sound


Timing? I have a hit and miss amp.