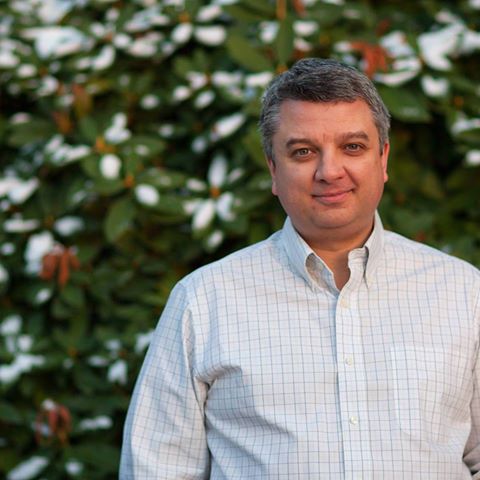 ghunter
Responses from ghunter
Well Tempered Amadeus


Hmm, I guess only you can be the judge of how shaky your hands would be but short of a neurological condition I can't see how the WTA wouldn't be easy to handle. Remember that the arm design on this table is very unique and it doesn't sound or han...

Well Tempered Amadeus


Bob, are you a current owner or someone who is thinking about the WTA? Personally I've found the lightweight arm incredibly easy to lift and cue.

Well Tempered Amadeus


I have recently added a Herbie's 5mm Turntable Mat and Supersonic Stabilizer to my Amadeus GTA, and the differences are astounding.http://herbiesaudiolab.net/ttmat.htmA much quieter background and deep well-defined bass are the results, with no pe...

Has anyone heard the Focal 1028BE ?


I just took delivery of my 1028 BE today. Even before they're burned in I can tell that this generation hasn't the same harshness of the previous Focals. To my ears there is a very large difference in the extreme high and low end. The speed/respon...

Well Tempered Amadeus


The sterile comment was in reference to my VPI setup. It was excellent sound, but the WT has so much more life to it. I'm also hearing small details that I never knew existed in my records, like echos on voices and guitars and resonance on acousti...

Well Tempered Amadeus


I just traded in my ScoutMaster for an Amadeus GTA (from Jay at Audio Revelation, who has been super in supporting the decision and the setup).So far, so good. I'm very happy with the new table, even though my VPI was pretty much maxed with SDS, p...

Totem Sinew vs Acoustic Zen Matrix ll??


Totem doesn't claim that their cables are the best to use with their products, and will gladly discuss upgrade options with you. They recommended Harmonic to me as a brand they've had a lot of success with.I used Sinew in my system for quite a whi...

Totem Mani 2 Signature: Bryston 14b ST good match?


I was running a pair of Hawks with an Audio Research VS110. Life was good, but I was still craving something more. Enter the Bel Canto ref1000, and the Hawks jumped to life.After discussing my situation with Vince from Totem, I upgraded the speake...

Totem Mani-2 and Counterpoint SA-5000 Pre


The general consensus around here is that 200W is the minimum entry point for the Mani-2. The Signature is easier to drive than the original, but that 200W floor still seems to exist.You will find many people that run these speakers with less powe...

Cartridge recommendations VPI Scoutmaster


Honestly, I didn't look into that beforehand. In doing some research now it seems like the Koetsu is Medium-Low and not low. VPI recommends a cartridge with a compliance over 10, and I think the Koetsu cartridges are still in this range.I will def...

Cartridge recommendations VPI Scoutmaster


I've had a lot of great years with Dynavector/VPI together, but the Shelter 501 mk2 is in another league for transparency at the cost of dynamics. I find it more musical.Koetsu Rosewood Standard and Grado Reference cartridges should be arriving so...

The Worst Speaker you have ever heard.


On the low end, any Bose Acoustimass I have ever heard sounds on par with most higher end computer-audio speakers in the $250 range.On the high end, Wilson Maxx (the new ones, whatever number they have) driven by Halcro/Meridian left me cold. Unba...

Upgrade from Scout to Scoutmaster-how did it go?


As much as I respect the guys at VPI, I think they have too many upgrade paths right now and it's becoming a bit of a maze.I wish I'd just bought a Super Scoutmaster instead of doing all the upgrades :)

803D vs 801N


A recording studio has far different requirements than a home's hi-fi, so be wary of the marketing.The 801 will have a fuller sound that the 803D's won't be able to match, simply due to its size and woofer configuration. However, the diamond tweet...

Upgrade from Scout to Scoutmaster-how did it go?


Tough question when you limit it to only the plinth. The Scoutmaster also has a different motor and larger platter, so the whole package works together.I did the Scout to Scoutmaster upgrade last year and am still very happy. I've upgraded the pho...