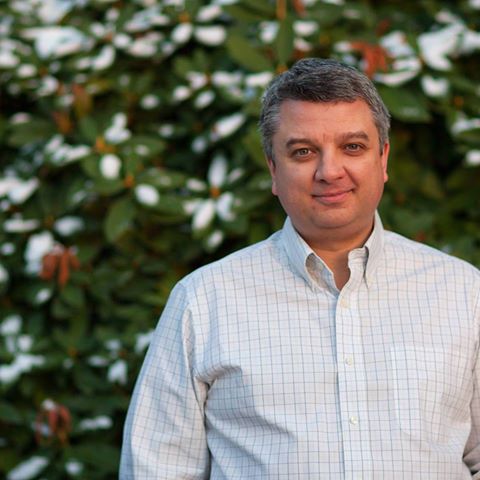 ghunter
Responses from ghunter
The best sounding Audio Research Line Stage preamp


I'll vote for the LS25mk2 as well. It takes a lot of money to significantly better it. You may want to pick up both an LS5 and LS25 and sell the one you don't like.

Naim Recapping


Operaddict, you must be assuming that Naim upgrades other components as part of the recap which they do not. That is sometimes available at additional cost, frequently not.I applaud Naim for standing by their products, but personally do not see th...

Pairing Plinius 9200 pre-amp w/ Nuforce Ref 9 amps


I agree with fourcheeks about the source, but would add Exposure, Arcam, and Musical Fidelity to the list.

ARC Amp Experts...


I have a VS110 and am looking very carefully at the 300.2 to give me more power. The VS110 replaced the venerable Naim NAP 250 driving my Totem Hawks and bested the English offering in every way. The VS110 is a superb amplifier in every sense, and...

Recommendation for Computer/Digital


I think it all depends on the quality of the rest of your components. If you're spending $20k on the rest of your system and are trying to get away with spending less than $1k on a DAC, you're going to be disappointed. The Brick and Cosecant are g...

Recommendation for Computer/Digital


Zero latency still isn't going to fix jitter - that occurs at the DAC stage and there's nothing in the OS level that is going to fix it. If you are buffering the signal in memory whatsoever then you do not have a zero-latency system.http://en.wiki...

Recommendation for Computer/Digital


Atmasphere, some corrections are needed to your post:For playback, zero latency could actually degrade performance if anything should happen to interrupt system resources. A minimal audio buffer is far preferable. Low latency systems are important...

Best ICE-powered amps ?


Has anyone tried different combinations of upstream components with these amps, or just dropping them into existing systems that had been balanced around different technologies?I think I'm going to try the evo 1000's with a few different tube fron...

Recommendation for Computer/Digital


I've been hard-disk based for a few years now, and last year I bought a Wavelength Cosecant USB DAC. Absolutely stellar sound quality, minimal hassle. I screwed around with audio interfaces and DAC's for my first year before just getting something...

Musical Fidelity and Sonus Grand Piano too bright.


My point is simply that you have no experience with the equipment in question and are too quick to suggest an overly simple solution to a well-known issue.

Musical Fidelity and Sonus Grand Piano too bright.


Thanks for the thoughtful and experienced response, Jimmy. It's the electronics - if you've heard them you'd know that that series of MF are quite bright and take careful matching with speakers.IMO cables and room treatments should be used as a fi...

What is PRaT


Objectively speaking, PRaT is directly related to the speed of a system's response and is the continuously relative delay between the information being read from the source and the tones being reproduced from the driver. The design factors that wi...

Audio Research or Rogue


On the ARC LS-series (I own the LS-25mk2) the phono input is the exact same as all the others, it's just labeled "phono" for your convenience. It's line-level like the rest.

ARC LS26


I had a Ref3 with a few hundred hours of burn-in on loan for a few days last year, a week after having the LS25mk2 on loan. My preamp at the time was the SP16L, but as stated above I now own the LS25mk2. Source was an ARC DAC-5, amp was an ARC VS1...

ARC LS26


For what it's worth, I bought an LS25mk2 last year after hearing the Ref3, even though I was guessing the LS26 was imminent. It came down a different sonic signature, and I know of others that prefer the LS25mk1 for similar reasons but in the othe...