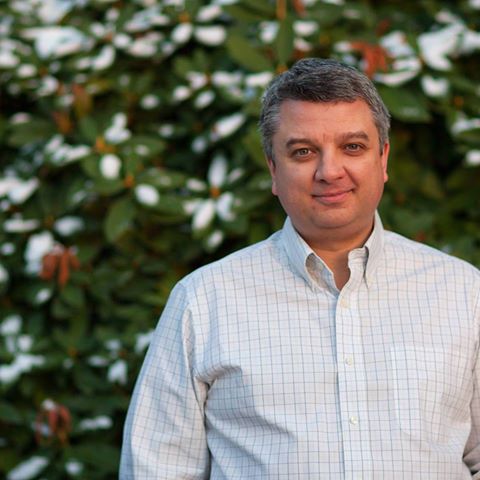 ghunter
Responses from ghunter
Acrylic platters & mats???


tbabb, as a fellow Scout owner I'd be very curious to hear exactly why you like Herbie's mat. I'm looking for some tweaks for my Scout that don't break the bank.Graham

Spendor S5e vs. S6e?


Are you sure you didn't read the one on the S8e? (The new Hovland pre was on the cover) It mentioned the S6e, but only in a few sentences and not in a very positive light.Mind you, way out in the room isn't a problem for me. I can easily put them ...

Gallo reference /TAS vs Me


I strongly believe that the Musical Fidelity amps were the culprits. The only MF amps that I've ever heard sound anything but harsh and shut in are the super-pricey TriVista line, and even then they're bettered by many components at half the price...

Active studio monitors. Nobody has them. Why?


I recently hooked my $1500 Mackie 824's up to my Naim source components, and was very surprised at the overall rich sound quality when a high-quality front-end was involved. I was using the famous NAP 250 power amp into the semi-famous SBL speaker...

Have you heard the REL Stampede or Strata 5 ?


The Stampede was available in the US earlier this year. I know that REL are optimizing a few models for the US market, and that's why they may be temporarily not importing them.I did a home-demo of the Storm III (at least I think that's what it wa...

Old and new Naim amps . . .


Old Naim stuff lasts forever, but watch out as you'll ALWAYS want to upgrade your system.If you've never had Naim before, the 72/hi/180 is a great place to start. It can be easily upgraded, and if you decide you don't like it you can always sell i...

Wadia 301 CDPvs Sim audio Equinox vs Naim CD5


I heard the Sim Audio player in San Francisco last year. It was a little better than a CD5 but far short of a CDX2.

Any suggestions for a good speaker match for Naim


I'm using SBL's in front of a CDX2/82/hi/250, and after looking long and hard there's not much below $10k that's made me want to upgrade. The JM Lab Utopia Diva is incredible, but at $12,000 it bloody well should be! I do like the taller Dynaudios...

Wadia upgrade - Levinson or Naim?


I have a friend who has a Levinson 39, and I have a Naim CDX2. They're really much different players in the way they present the music, and I'm actually surprised you're looking at both.The Levinson is very crisp and clear, and I find it harsh. Th...

Naim Fans


I have a NAP 250, and it most definitely can NOT be run from the preamp.In the olive series and the black series, these power amps can power a preamp:90, 140, 150, 180, 200These power amps can't power a preamp:250, 300, 500Even when I was using a ...

Experiences blending Naim preamp with other amps


It's usual practice not to mix Naim pres and power amps with other gear. This isn't only due to the way that their power supplies and cables are configured, but all sorts of other EE reasons like impedance matching blah blah blah. I've run a hybri...

Naim recommendations


There are actually three different Naim "lines", and if you search ebay or visit the site mentioned above you'll definitely find pics of the older two. The oldest units have a black face and chrome highlights. I believe they stopped making these i...