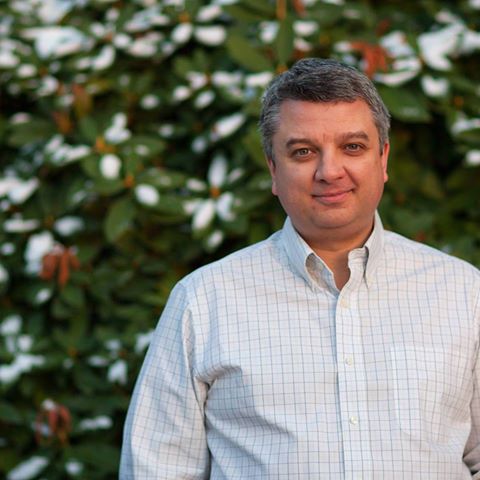 ghunter
Responses from ghunter
Wilson Benesch Discovery VS Proac D38


With a similar setup to yours (LS25mk2, VS110, PH3, Wavelength Cosecant) I'm running Totem Hawks and will soon be moving up the line to Wind or Shaman. I've heard numerous pairs of Proacs and the Totems are very very similar but priced much better...

totem alternatives to totem hawk/forest?


Here's an example: my Rainmakers sound beautiful in a room 14' wide, 9' ceilings, and approx 20' deep. I'm powering them with a 120wpc Denon AVR-3805 receiver with a high quality power supply. We couldn't be happier with the Rainmakers, playing a ...

totem alternatives to totem hawk/forest?


Let's just say that you can't go wrong with any of the Totem speakers mentioned in this thread.What does the rest of your system look like? What are the room dimensions? Those are also large factors in determining what may work best.

totem alternatives to totem hawk/forest?


I own both Hawks (living room) and Rainmakers (home theatre) and can say without a shadow of a doubt that they share much of the same characteristics: smooth, musical, transparent presentation that really makes you forget about all that hi-fi stat...

Need to match a receiver to Spendor S5e


You hit the nail on the head... everybody's taste is different. You can also use cables to change the sonic signature after buying speakers and receiver.

what does NAIM do to.....


Say goodbye to soundstage with Naim speakers placed close to the wall, but you'll get great dynamics as is the Naim way. Moving the speakers increments of 1/4" in any direction will result in wild swings in tonal qualities, and I spent a looong ti...

Need to match a receiver to Spendor S5e


I have the Denon 3805 hooked up to a very similar load - the Totem Rainmaker - and there are dynamics to spare, far from anemic. There is plenty of power in that amp to make them disappear.

Cyrus 782 Speakers


Wow, what a blast from the past. These were my first hi-fi speakers and they sounded great hooked up to an Adcom system. As I recall, they were a 2.5 way design standmount. I couldn't imagine they'd be worth more than a few hundred by now, as I pa...

Totem Rainmaker distortion??


I agree with bdgregory... Totem is an excellent company and this is the exception for them. I have Rainmakers in my home theater system and they are phenomenally musical and transparent, even with suboptimal positioning. I'd like to suggest it's w...

Upgrading? Sophia/Dynaudio/Revel/Genesis 6.1 ?


An ethical suggestion is to only ask a dealer for an in-home demo if you're serious about buying that piece from that store.Personally, I try to research the potential immediate resale on something used should I not like it. A little tougher once ...

Recommend tube amp for $3.5K used


I have an ARC VS110 and it meets all of your criteria and is right in your price range. I haven't heard anything under $10k that would make me want to upgrade. BAT would be a good alternative to also consider.

Totem Model 1 Vs. Hawk


All this talk about the Hawks needing large rooms and large amounts of power is garbage. They're very easy to work with, and in Vince's own words "you can set them anywhere and they'll sound great". They're doing just that in my 14x14 room, and ha...

High End User Interface for PC Audio


ibooks are perhaps the most contemporary small-sized package you're going to get. Run a firewire or USB cable behind the couch to get at your ugly drive enclosures or buy the Lacie enclosures.

Which way to go? Airport Express or USB interface


Some misinformation appears above...the USB connect has the potential for better performance since the Airport will convert everything to Apple LoselessApple Lossless is exactly that - lossless. There would be ZERO performance gain or loss. Both 8...

Which way to go? Airport Express or USB interface


Correct - once you connect the DAC it's all the same thing. Airport Expresses will lose connectivity if there's a microwave or 2.4 GHz cordless phone in the vicinity, but that's about it. Just make sure your DAC has jitter correction circuitry and...