Miyajima MADAKE experience
---
I've noticed that many (if not all) Kansui users tryin' to sell their Miyajima Kansui to upgrade to new released Madake of the higher price. I have zero experience with Kansui or Madake, but i have checked all the rave reviews (there are not so many btw) and spoken to several distributors in Eupore and USA. Seems like Kansui is great even with aluminum cantilever and shibata stylus. Everybody talking about organic sound and musicality of Miyajima top of the line cartridges.

BAMBOO CANTILEVER of the MADAKE is def. exotic solution along with Miyajima-san's CROSS COIL / CROSS RING method.

Appart from the distributors and reviewers it's always important to ask real users (who paid full price) about their Madake experience.

I wonder how this cartridge perform against top of the line modern hi-end cartridges such as ZYX, Benz, Dynavector ... you name it.

Anyone who didn't like it and why ?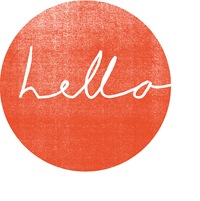 Terry as you know Madake is top of the line and totally different:

"Instead of using a metal to fashion the cartridge's cantilever (aluminum, boron, etc) or a crystalline solid such as sapphire, ruby or diamond, the Madake actually uses BAMBOO. Madake is famously grown on one mountain in Kyoto, the site of a famous temple, and the source of the material used to make the cantilever of the Madake stereo phono cartridge."

How many cartridges with BAMBOO CANTILEVER exists in the history of Hi-End Audio ?


And the specifications of Miyajima Madake MC:

 Impedance:  About 16 ohms (About 0.23mV output)
 Frequency range: (-3dB)  20 Hz to 32 kHz
 Tracking force: 2.5 g
 Stylus Shape: Shibata (diamond needle)
 Compliance (10Hz): around 9×10-6cm/dyne
 Appropriate temperature: 20-30 Celsius (most suitable 25 C)

 Weight:  about 9.7g
 Body:  African Blackwood

source: www.miyajima-lab.com/e-stereo.html
Stefano Bertoncello visited Miyajima-Lab in 2009 and reported this in his blog:

"There I met Miyajima-san and his beautiful, well sounding audio system, and... his daughter, an handsome and skilled young artisan whose little, good hands were the responsible for hand-assemblying of ALL the MC cartridges which I saw in a batch under her hands."

full article with pictures here:
http://twogoodears.blogspot.ru/2009/10/wjaas-hakata-blues-miyajima-sanotono.html
I think I've been on that "mountain" in Kyoto, which is actually a hill, the climbing of which is very strenuous exercise, even though there are steps all the way to the top. On the top, there is a shrine and monks doing their thing. It was more a mystical experience than a musical one. I share the doubts that bamboo on that hill would be any different from bamboo on some other nearby hill that is subjected to the same weather. But then, I'm an agnostic in all things. If folks are selling their Kansui's in order to obtain the new model, I may be a buyer of a Kansui.
There shouldn't be any crazy marketing tricks as US distributor sell Miyajima cartridges on trial and accept return for full refund! Can you imagine, i wish European distributors could do the same, but they are not. Also retipping by Miyajima-San in Japan via US distributor cost just $1100 (for Kansui) as far as i know (when the cartridge cost $3600 new).

However Madake cost $5895 in USA. Awaiting Fremer's review.
Yes Lewm
The Hyperion, Soundsmith's moving-iron phono cartridge with cactus needle cantilever.

"Superior cantilever designs, Ledermann explained, have traditionally been tapered—a technique that's difficult to accomplish with aluminum and even more difficult with extremely hard and durable materials such as boron, ruby, and diamond. Cactus needles, however, are naturally tapered, stiff, and durable, while their stacked fibers provide natural dampening."

"The Hyperion moving-iron phono cartridge ($7000) is available with Soundsmith's CL or OCL styli, has a recommended tracking force of 1.8 to 2.2 grams, an output of 0.3mV, and is compatible with MC phono preamps. It is also available in a linear-tracking version, the Hyperion LT. Soundsmith guarantees the Hyperion for 10 years, and Peter Ledermann will retip the cartridge for free if it wears out within that time."

Source: http://www.stereophile.com/content/soundsmith's-hyperion-phono-cartridge-cactus-needle-cantilever
This is probably the latest (July 2015) article about Miyajima Kansui from Koetsu Rosewood user:
https://darklanternforowen.wordpress.com/2015/07/31/miyajima-mc-cartridges-fresh-thinking/
"The Koetsu Rosewood paints a beautiful sound picture with magical emphasis on harmonic information and nuances revealed."
"The Miyajima presents a more "solid" sound, surprisingly, with much more low-end power – and "stereo image" definition achieved without excess brightness.  Voices and instruments are clearly located in space."
Any other Koetsu Rosewood Signature users here ? These cartridges are in the same league ? Very interesting. 
The Madake is up with the best of the best, of any cartridge I have ever heard.

 I might agree about the fru-fru bit of any particular bamboos,  but,  I can say that I cannot deny it.

   Bamboo is a plant, as as such, is highly influenced by its growing environment.    Many centuries of working with bamboo would, necessarily, make one very familiar with it's subtle qualities.

   Then, someone discovers that Bamboo makes a very good cantilever.

Then, in consideration of of the qualities of what makes a great cantilever, bamboo which exhibits these characteristics the most, is selected.

Enter, the Madake....

 

The Dynavector XV-1s, which was my reference cartridge for a while,  the XV-1t, the Koetsu Signature Rosewood Platinum, Linn Akiva, and Kandid,  SME A95, Benz Ebony LP, Miyajima Shilabe. 

  I do not know the Kansui.

So,  not that many cartridges,  a somewhat modest list, but the Madake really impressed me. 

I injured myself yesterday, and am heading in to surgery later this morning, so,   I am bowing out of this thread for now.   

 If you have a chance to listen to a Madake,   I hope you enjoy it.  It is a really nice cartridge.




Interesting thread. My initial experience borrowing the Waza (good but not quite all it could be, clearly an early design) led me to buy a Shilabe, then a couple of years later, a Kansui.

The Kansui is superb. I've owned some pretty high-end cartridges including the Audio Note Io2 and Koetsu Rosewood Signature, and the Kansui for me came out on top by quite a margin. Indeed I sold the Io2 (and the Kondo S6 SUT I used with it) when I bought the Kansui, which I use with Hashimoto HM7s - far more organic and musical. (The Io is great in many ways too, but a bit more hifi).

One thing to note is that like the Shilabe, the Kansui likes a heavy tonearm - in theory it's more compliant, but only a shade. I'm having great results with the Ikeda arm and also with an Ortofon RMG Limited (a very well appointed top spec version of the Japanese reissue of the vintage RMG). Had good results too with my previous Fidelity Research FR64S.

I'd love to hear the Madake but I'm a bit skeptical of the back story - I'm in no rush to trade in the Kansui.

It shares a stable with quite a few other cartridge including two from Miyajima  - Zero 0.7 tip and Premium 78 mono - an SPU GM Mono MkII for early mono, an Ortofon SPU Royal, and an Ikeda 9TT.

All have their moment but I'd put the cheaper Kansui above the 9TT even in the Ikeda arm and headshell.

@montesquieu
 thanks for your story, i believe it was your post on
theartofsound
. Have you ever tried FR-7fz? And what was your source to buy hashinoto sut? 
Sorry only just seen this post.

My Hashimotos came from Mr Isao Asakura, a Japanese long based in the USA and who trades on the site tube-amps.net - they were delivered to me in Japan on a holiday visit, to a beautiful onsen in Kyoto prefecture.  (I travelled from Taiwan where I was on an extended trip for a month or so).

Though the HM-7s are somewhat redundant following purchase of an EAR 912 phono preamp which has a truly stunning complement of phono step-ups. (Same values, but not, I suspect, same transformers as the EAR MC4 step-ups - I think the quality is far higher, this is Mr de Paravacini's vinyl statement and I think he has gone as high as he practically can on quality).

I have tried FR1 Mk 1, 2 and 3, but not FR7 ... I was offered an FR-702 recently but a re-tip, too expensive for the relative risk (non-factory re-tips are very hit-and-miss in my experience). So I passed on this.

As it happens only tonight I agreed to buy a Madake ... so I am eagerly awaiting it. I will report back.

Latecomer to this post...

I own the Miyajima Madake and use it on an SME V arm. It replaced a Clearaudio Stradivari on which I broke the cantilever and then used as a trade in.

The Stradivari was a good high resolving cart but I never loved it. It could at times be a bit sharp. I borrowed a Koetsu Black from a friend and while that was all smooth I did, after an initial period of total infatuation, long for some treble extension.

With the Madake I get firm bass, good speed and detail resolution and smooth but extended treble. What more could I ask for?

My other favourite cartridge is the Cartridgeman MusicMaster, which is similar to the Madake in presentation but somewhat weaker in the bass and hence not as "muscular" in its presentation (the "budget" option).

I'm happy now, my quest for the perfect cartridge is over.

But then again, a London Decca for my Garrard 401 project could be fun...


@mhr1229
My other favourite cartridge is the Cartridgeman MusicMaster, which is similar to the Madake in presentation but somewhat weaker in the bass and hence not as "muscular" in its presentation (the "budget" option).
That's interesting.
The Cartridgeman Musicmaster MI cartridge cost  £1,649.00 and looks similar to Grado cartridges. In fact the generator is Grado, but the stylus is different, they call it "Propriatery Line Contact". I've never owner Cartridgeman pickups, but i'm familiar with Grado house sound, the best i've heard is Joseph Grado's Signature model: Grado TXZ with very special stylus profile called "Twin Tip" (it was a $750 top of the line model back in the days) and probably better than current Grado cartridges of any kind, still cheaper than Cartridgeman.
I'll be surprised if Madake is close to Grado XTZ as you said it is close to Cartridgeman based on Grado MI generator. Hmm.  
Coming rather late to this thread. Along with a stable of SPUs (stereo and mono) and an Ikeda 9TT currently I have previously owned the Miyajima Waza, Shilabe and Kansui, as well as mono models Kotetu, Premium BE, 78 and Zero. (I still have the Zero and Premium 78 - to the chap with the Zero I would suggest running it at the top end of the recommended VTF range in a very heavy arm - I find no issue with detail vs quite a number of mono cartridges past and present).

Anyway the Madake .. this arrived a few days ago to replace the Kansui, and while I wouldn't say it's night and day it definitely offers something over the Kansui (as indeed the Kansui did over the Shilabe). First thing is its remarkable tracking ability this tracks any obstacle test and hasn't broken sweat with any music recording I've thrown at it. It is noticably better/easier than the Kansui in this regard.

It also has the Kansui's way with openness, naturalness and ease, turned up a notch. Back to back you might just think the hifi was having a good night - character is very similar to Kansui - but it's a good night that is consistent, and turned up a notch. It digs out a lot of detail too but not in a 'hifi' way that the Ikeda can seem to do at times. It has as before a lot in common with the top end SPUs, closest is probably the SPU A95 I heard recently.

I am running it on my EAR 912 at the '40 ohm' setting which I think is about 500 ohms at the trafo - slightly higher than the recommended 200 ohms which sounds fine, my '12 ohm' setting gives about that I think - but the 40 ohm setting is a shade more open, relaxed and spacious.

All this on an Ikeda IT345-CR1 tonearm/headshell, I haven't tried it yet on my Ortofon RMG309 Limited. I may get to that tonight.

Well is a year long enough to talk about experience?

My conclusion is that the Madake is the most natural cartridge I've ever had in my system (compared to Audio Note Io2, assorted high-end SPUs, Koetsu Red Standard and Sig, various Shelters, Dynavectors. Ikeda 9TT etc).

As I wrote above 'the Kansui's way with openness, naturalness and ease, turned up a notch'. Yup can't improve on that characterisation. Still only the A95 has approached it. I have moved the dial on the EAR 912 back from the 40 ohm setting to the 12 ohm one, raising the level of presence very slightly, but that's the only change of note in a year.

Having said that, don't know about in the US but in the UK Miyajima prices have increased substantially, as have rebuild prices. Not sure they are quite the attractive proposition as they were a year or two back.

Anyone can explain the Miyajima Retip Service ?
In 2014-2015 Miyajima Lab provided relatively cheap retipping service for their own cartridges via distributors.

Yesterday i've been told that Miyajima Lab changed to replacement years go. So if anyone would like to retip they have to replace the whole cartridge for new one at 80% of the retail price. Well 80% is too much and unacceptable for many users i believe. Sad news. 

Has anyone tried the aftermarket retipping for Miyajima? Seems like its the only reasonably priced option for normal people. 
Indeed the 'replacement' service seems very expensive and has rather changed the equation for Miyajima as a practical long-term purchase. It's my hope that this is a glitch based on incomplete understanding of the market, rather than a long-term strategy.

I had a Miyajima Premium retipped by Ana Mighty Sound in France (well, actually a complete new cantilever with 1.0 spherical diamond). The work was first class, if expensive.

At one point Ana were also working on stereo Miyajima cartridges but have given that up as they claim the way Miyajimas are constructed, it's too hard to get reliable results to the standard they wish to provide to customers. I haven't heard of anyone else prepared to re-tip them and I would personally be skeptical that this can be done - if  Francois and his colleagues can't do it then I'd personally doubt whether anyone can.

It's my understanding that the limitation relates to how things are bonded together in the manufacturing process, so it may well be that replacement with new 'works' - keeping only the cartridge body - as provided by the factory, is the only reliable way forward.

It would certainly explain Miyajima's replacement-only policy, but not necessarily the price charged - for example Audio Note UK do much the same with their Io cartridges (keep the metal body and magnets, but replace the inner 'works') - but given the relatively expensive purchase price the service/replacement cost is quite modest, encouraging owners to see an Io as effectively a lifetime purchase rather than a consumable. I do hope Miyajima reflect on the current situation and do the right thing.

I currently have four Miyajima cartridges - a Madake, a Zero 0.7, a Premium 1.0, and an Kotetu 78. I am currently pondering the purchase of a Takumi for less-critical listening (so that the Madake doesn't wear out too fast). But I might just stick with my SPU Royal N for that.

I already have an Ikeda 9C III for high days and holidays - used sparingly, again for reasons of wear avoidance (Ikeda Sound Labs no longer service these older, Ikeda-san built models). I would hate to have to put the Madake in the same 'occasional use only' category because of fear of the cost of the inevitable rebuild.

Well, I'm a huge fan of the SPU Royal N (this is my third and I swore I wouldn't sell it again). All the Miyajima stereo cartridges have a debt to the SPU series, so there is something of a common character, but much as I love the SPU, the Madake has an 'ahhh that's good' kind of rightness about it when I put it in - it's not any more detailed or punchy than the SPU, but it's just so musical.

The Ikeda is a different thing entirely. If you know the Decca London cartridges you'll know about seat of the pants presentation, it's compelling listening (if a bit exhausting). The Ikeda takes this vividness and kicks up up a gear. Great for showing off equipment and hearing the ultimate detail that's on a record. But the Miyajima beats it for musicality and enjoyment. That's not to say that it's missing anything, but that the whole is more organic and believable. The 9C is a superb cartridge though in its own terms.

This on a pair of Ikeda tonearms btw (my TD124 MkII currently has an older model Ikeda IT-407 12in arm at the back, and a post 2011 Ikeda IT-345 CR1 9in arm at the side on the main armboard.

Hi, I have a "retipped" 60 hours Shilabe, a Kansui with 600 hours and two Madakes, one of which cannot be officially "retipped" (it was purchased outside the US) with is c. 500 hours and a new one with 20 hours which can be "retipped".
The Shilabe is actually my third, the first I bought from Miyajima-san in Japan in the pre-importer days, then a retip (swap) from the importer, and then the latest retip which was a real retip performed in the US.
The swap retipping is 40% of the retail price or about $2360 for the Madake according to Robin Wyatt who imports them.
The cartridges all can be retipped for c. $650 by Andy Kim at the Needle Clinic, who redid the Shilabe with a comparable aluminum cantilever and diamond. The cartridge measured the same after his work as it did before, and seemed to sound the same- taking into consideration the play time. Andy is extremely knowledgeable and helpful- and a fast worker.

The Madake retip from him wouldn't have the, well, madake, and probably would really be a Kansui, so the Madake will always cost a fair bit to replace.

By the way, has anyone measured the frequency response of these cartridges? I'm having issues with my second Madake being too bright, and the response is anything but flat in the top end (>+7dB at 18kHz!). I've measured all of them using my system, and none of them are, well, exemplars of an ideal response, but the second Madake is a bit much.

@wynpalmer4 I know, but that case was more about Andy's personality, so for me he's no longer in the list of retippers. 

Anyway, i think it's not a good idea to service Madake at anyone else, but the Miyajima Lab. And it's sad that Miyajima's service is less affordable now.  

As for the lower model i'm sure that changing one aluminum cantilever to another is not exactly the same. Alumimum cantilevers are different too. The best about Miyajima was the cheap factory retipping/refurbishing service, it was possible only several years go, but not today. 
Oddly enough, my interactions with Andy, which have not been extensive, have been very pleasant and professional. Perhaps he's worked on his "bed side manner". Yes, they're not exactly the same stock, but darn close and yes, its not a shibata but a linear contact stylus but my listening/measurements are very similar to a stock Miyajima with the cantilever resonance/amplitude being in the same place, more or less, and with the same amplitude, and the alignment of the device is spot on so he managed to put it together without disturbing the damping elements or the coils, which is not an easy thing to do. The Shilabe has  a pronounced cantilever resonance peak in the high sonic/low ultrasonic range, the Kansui is much less pronounced, and the Madake is between the two- although my second device measures/sounds peakier than the first. These choices were made by Miyajima-san and help "tailor" the sound of his cartridges.
So, if you don't want to cough up the big bucks for at least the Shilabe, and I would expect the Kansui too, Andy does a fine job.

Hi Nick,
Your D3a phono works best with cartridges with output impedance of 10Ohms or less and with output voltages of 0.3mV and up.
It will work also with carts in the 10-20 Ohms range but not optimally. The lower output voltage will also work but the higher the better. So in conclusion not the best match for your phono
Lyra cartridges with its fully open cantilever is so easy to bent/damage. One of the most dangerous cartridge to own, really. Definitely not for everyone.
One of the very special and very best cartridges out of Japan is MIYABI by Takeda-San,
here is the review
. The latest incarnation was made for 47 Labs, another review
here
.
Another interesting one recommended by no other than J.Carr (Lyra owner) is brand new
Top Wing coreless-flux
, there are two models available.