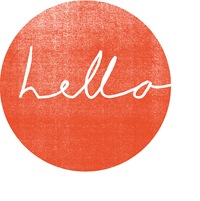 chakster
Responses from chakster
Weight, Clamp or stabilizer?


I'm trying to get it to produce the best sound its capable of. I plan to order a set of SVS subwoofer feet to replace the worn feet .... I read an article about TT tweaks. A few things they suggested were an upgraded mat, clamp and isolation ...

Question about how to use Feickert Protractor


 With custom plinths like those of Artisan Fidelity, Woodsong, Dobbins, and many others, there are removable or pivoting arm boards that again allow the P-S distance to be varied to accommodate one's choice of arm and cartridge. Before them all...

New Technics vs. old


If you own SP-10 mkIII in a good working order then you don't need any new Technics turntable. I think with SP-10 mkII nobody needs new GR. For the price of G or GAE there are so many absolutely amazing vintage Direct Drive turntables and tonearms...

Grace Level ll


Lately I've been listening to a B&O MMC1 that I bought several years ago in NOS condition. It has a hollow sapphire tube cantilever and a line contact stylus. Tracks at 1.0 gm. It's a moving iron type. After only a few hours, it's brilliant....

Grace Level ll


Since my last post in this thread i have expanded my collection of Grace, currently using a very rare LEVEL II (LC-OFC) with Sapphire cantilever.Finally took some nice pictures of my spare Grace LEVEL II (BR/MR) LC-OFC. This model comes with Boron...

Can we finally put Reel to Reel out of its misery? Put it to rest people.


@sleepwalker65 my 3 kids, ages 18, 20 and 23 despise rap as much as I do. They like many formats, but genuinely love Rock. I would rather listen to good music on crappy system than some crap on high-end system. I don't care about Rock. This is no...

Mysterious Cartridges: forgotten Argent MC


I promised more pictures, here we go:Specification for ALL Argent models. Don't know why the type of the stylus marked "X", for this index they have grouped together "Hyper Elliptical, Stereohedron, Fine Line, Long Line, Line Trace or similar." Do...

Mysterious Cartridges: forgotten Argent MC


I bet you know something about Grace LEVEL II BR/BR mm (the best one from Grace, made $2k NOS last summer locally), but seems like the Argent MC 110 is still unknown. Here is a picture of them together.

Beautiful Vicoustic's flagship Wavewood panels for room tretment. Anyone?


I ended up with Vixagon Premium FS panels for my side walls, this is the most attractive design of absorbers i have ever seen. So i slighlty changed the project, because i do care about interior design in my listening room. I made a special order ...

Why According to some Turntable extremists Pitch Control and Direct Drive is Sacrilege?


Let me put it this way ... my PD444 sounded like hollow... well accuracy if you like. In other words, digital. And actually its seeming dynamics sounded more like just sheer power not real dynamics, e.g. music really, just power. All in all, its...

Why According to some Turntable extremists Pitch Control and Direct Drive is Sacrilege?


You really , really , really should read , then comprehend BEFORE you reply. Where did I say or give the idea I was all about belted tables or cheap plastic stuff. Why are you so demeaning to anyone who points out there are other choices besides w...

If you had $1,400 , A TTable thing


I made a half of the room treatment according to the project i got from Vicoustic, you can read in my thread here. The most importnat is room analysis you can order from them, then you can do everything right exactly for your room. Denon is great,...

Looking for a new cartridge (and maybe phono stage) for my Rega RB808


*Benz Glider (with MicroRidge stylus)Hana SLShelter 501*I've wanted one of these for a long time, but it's been discontinued and maybe a newer design is better"? New design is not always better and if you don't mind to buy a discontinued models...

JVC MC1 Moving Coil Cartridge - Heritage?


Ok, we're talking about high-end products released under the Victor Laboratory brand, actually a high quality stuff, but made 40 years ago. Victor tonearms and cartridges is what i like a lot, buy my experience is much wider with MM. Personally, i...

Does anything better Jelco arm ~$1000


Currently listed my NOS (unused) complete set of Victor UA-7045 in original box for sale, rubber grommet is perfect (original), see how it looks. I will keep my longer version (UA-7082) for myself. Both are identical, except for the length. And to...