How can I punish this Chinese audio dealer
---
I ordered three pairs of tubes from him last year.
The dealer used to respond to my e-mail within 2 days with fast shipping.
The Psavne Acme 805 tube went bad after 7 days of use.
But with claim of bad tube, he stopped responding to me at all..
I sent him 6 e-mail within 7 days.
Will Paypal refund be the best way to punish him?
[email protected]
수 2018-12-26, 오전 12:47
나

ok sir
thanks
​
[email protected]
From: Thomas
Kong
Date: 2018-12-26 16:43
To:
hifi-amplifiers.com
Subject: Re: Order Confirmation No: 11720
I received Acme 805 tube yesterday.
PSVANE Acme Serie 805 Vacuum Tube High-end tube Be
Please note that both tube are made by same company Psvane.
Cossor valve was league above from stock tube with refined bass and deeper bass.
As soon I replaced Cossor Valve 805 with Acme 805 today, I noticed clear window of transparency and more details.
It seem like I had inserted pre amp since the change was so drastic.
The soundstage got wider with 3-d holographic with clear window.
It had not been burnt yet so it may be possible to change its sound for the next 2 weeks.
But the first impression is very positive.
I will keep you informed of the progress.
I also have pair of NOS United 805 tubes which I had not used yet.
After Acme got fully broken in, I will also compare it with NOS United.
Order Confirmation
Thomas Kong,
Thanks for shopping with us today!
The following are the details of your order.
Order Number: 11720
Date Ordered: Thursday 20 December, 2018
Products
1 xPSVANE Acme Serie 805 Vacuum Tube High-end tube Best Matched Pair (Psvane Acme Serie 805)$732.99 USD
---------Sub-Total:$732.99 USDFREE SHIPPING! (Free Shipping Delivery Charge.):$0.00 USDTotal:$732.99 USD
Hello
As usual, I expect you to ship it fast
thanks
United States
Payment Method
PayPal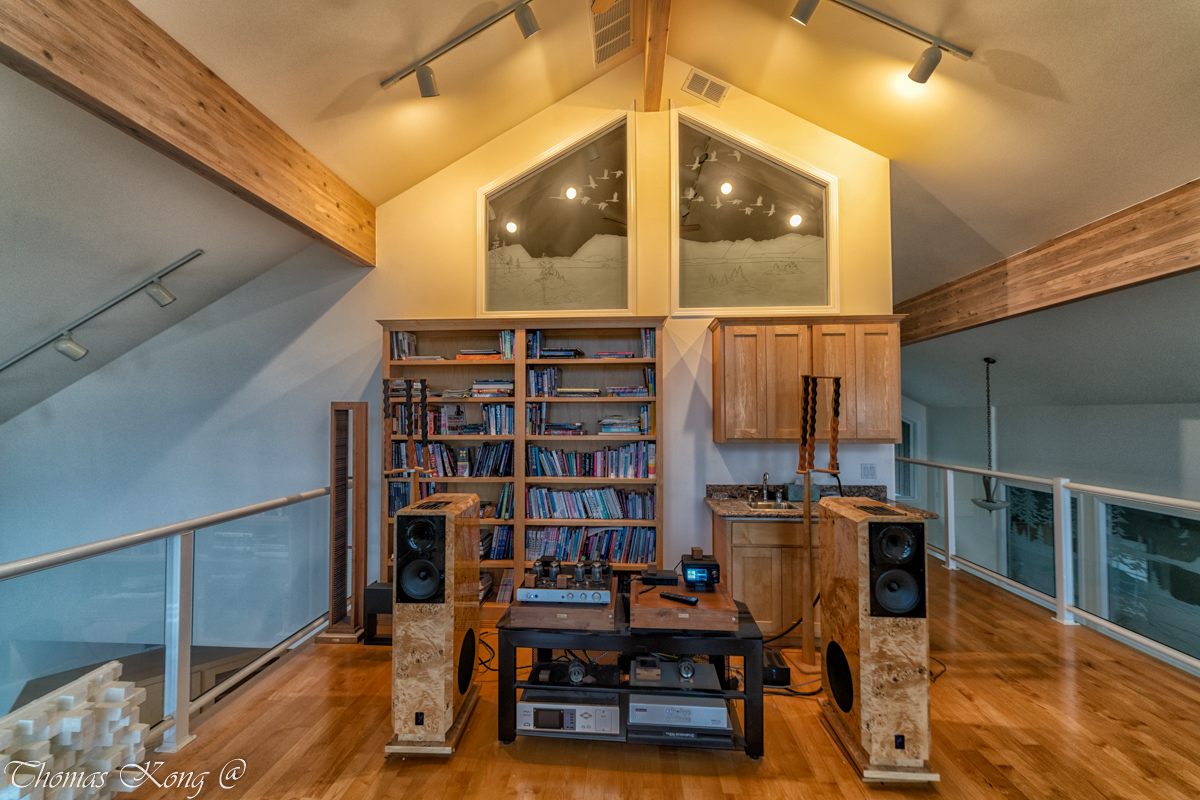 There is no local dealer of Acme 895 tube in US.

It seems that the dealer will send new replacement at no extra charge.

So I will keep dealing with him due to fast shipping and good price.

It is tricky to get nice NOS tube.

But I had luck most of time.


I bought pair of original Western Electric 300B made in 1930's 15 years ago at 3K$.

But after using it for 10K hours, it is still the best tube with nuanced details and holographic soundstage.


I had tried various NOS tube to Rogue Cronus Magnum II.

With Amperex 12au7 and Telefunken 12ax7 that I had bought from Ebay dealer, Rogue sound very nice.


If you know how to buy NOS tube wisely, tube rolling is fun.


Most re issue tubes are just so so or bright sounding.

But Shuguang Treasure 6Sn7 and 300B tubes are quite good even with compared with some NOS tubes.

Psavne Acme 805 tube sounded spectacular before one of it went bad.

So I will keep watching after getting replacement.


If you do not enjoy tube rolling, then you may just use SS amp.

But if you do enjoy it, there are lot of choices including NOS and some modern tubes.
Have had good experience with E-bay refunding, they tend to side with buyers IF you have the documentation.  However, you have to consider the following, and its a lot of work.  Get into their system and file a refund request.  They have a system that allows you to include narrative and pictures to document what is wrong.  You need to prove to them with data and/or photo's that the item was/is not as described.  If you communicate with the buyer on the e-bay system then e-bay can also access your joint communications. I used screen shots of the e-bay transactions and communications from the history file, took pictures, and provided a written narrative to prove the tubes sold were not as described.  Their system is a little clumsy but if you are patient you can figure it out.  They will set time frames how long it takes for the seller and you to come to some sort of agreement.  They make an attempt to get you and the seller to solve it yourselves.  If you prove you have tried that without success, several times, then e-bay will engage.  They will assign the case to essentially an e-bay adjudicator who will review the facts you provided and then make a decision.  It takes a while and there is a time frame while waiting where you can't interact much to move it along, you have to be patient for their time frames to expire.  If you request a refund, e-bay usually required you to return the item and they will not refund until the tracking documents it has been returned.  This can be dicey when returning for two reasons:  1) e-bay expects the seller to pay for the return unless the listing says diffierently.  They may or may not agree.  In that case you have to pay for the return and document it and include it in the $ your are attempting to recover.  Once it got hung up in German customs and the seller refused to pick it up.  In that case the tracking numbers documented that it has sat there for 2-3 weeks and they recognized the seller was stalling and declared it delivered.   On one occasion after I submitted all the data and the seller was not cooperative I made a phone call to e-bay customer service and they actually handled the review right over the phone with me by looking at what I had submitted as proof and made a decision in my favor within the hour. I've purchased perhaps 100 tubes in the last 18 months from Russian, China, Germany, Yugoslavia, Poland, and the U.S.  Usually in lots of two.  I've had 3 occasions where I was burned badly and sought e-bay refunds after carefully documenting and "using their process".  These were $250 purchases.   It worked every time.  I had two where the cost was so minimal that I decided not to pursue it.  Risk of these international sales.  Don't wait too long as E-bay sets time limits.   Most have been good and I've developed some great seller relationships because they have been reliable and sell tubes that were as good or better than described.  Its a process to discover who is a great supplier and this includes discovering the bad ones.  Good luck.