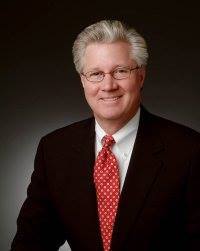 larry5729
Responses from larry5729
I'm here for the sharing, not the snobery


Williams 53b,you are a great example of what we are talking about.  Another put down cutesie remark.  Do you feel better now.  Did you retain your snob status? 

I'm here for the sharing, not the snobery


Erik Squires,I could not agree with you more.  I thought I was the only one.  Some of the put downs and cute remarks makes me feel perhaps you need to be a snob to be an audiophile.  What would be funny would be to discover the cute guy doing the ...

Why Do So Many Audiophiles Reject Blind Testing Of Audio Components?


I totally believe in blind testing.  Seeing a label on a piece of equipment known to be prestigious does not mean it sounds better.  Let your ears be the judge.  For example I purchased a BlueSound Node 2i and the dealer talked me into adding a DA...

What is an audiophile? Are you an audiophile?


Russ69 you must be a genius.  You hit it on the head.  I really get turned off by arrogant jerks who think they know more than anyone on the planet who are quick to put someone down because they know they have a cheaper system.  To me these are no...

Wilson Audio Specialties Chronosonic XVX loudspeaker!! only $300,000.oo


My wife would move me out of the house if I bought these.  They must sound incredible.  Wonder what you would pair with these.  Where could you put a speaker like these?  You would need to put these in a $3 million home.A realtor sends me listings...

6.5 vs 8 vs 10 woofer


Douglas what would you buy?  Are you a dealer. I think this discussion makes sense because a lot of us are confused on this subject.I thought he was basically asking a question rather than trying to tell us what is best.I think we would like to he...

Do you have ways to ease use of vinyl?


I just sit on my sofa with my cell phone using my BlueSound Node2i and selecting from a huge library.  No brushing or cleaning.  No noise!I wish I could figure out why people use vinyl?  I like the looks of a $20,000 turn table.  However, after th...

This forum is antiquated.


I think edgewound has some good points.  It would nice to reply with someone to avoid the clutter and to avoid be embarrassed for not being an audiophile expert.  Some people are quick to leash out with a cute remark instead of having a heart and ...

Banned in Audiogon?


I would be curious to know how many of us on Audiogon are dealers.  Be nice to know who they are so we can detect bias and perhaps salesmanship.  However, I have learned a lot.  

Got a Node 2i, what's next?


I love my BlueSound Node 2i.  The dealer talked me in to adding a ProJect S2 DAC and I felt the bass sounded thin.  I sold the DAC on Audiogon for half price.  I still would like to hear crisper highs.  Maybe it is time for new speakers.  I stream...

MQA actually tested


I like Tidal and their extensive library.  When I purchased my BlueSound Node 2i the dealer talked me into adding a ProJect S2 DAC.  After hooking things up at home I noticed the bass sounded thinner.  As soon as I removed the DAC the bass came ba...

WHAT IS THE MOST UNIQUE SONG THAT YOU HAVE EVER HEARD?


Nastyby Vincent IngalaWatermelon Manby Herbie Hancock 

Rythmik Vs REL Subwoofers - What to Buy?


2psyop,I ended up with a pair of REL S2's.  Their high level connection made more sense because I wanted them to seamlessly act like an additional bass wofer on my towers.  REL told me they would also take some of the work load off my towers to pr...

EXTRA! EXTRA!! Millercarbon Proven Wrong!!! Read all about it! EXTRA! EXTRA!!


This much of a difference.  I would spend this money on a new pair of speakers.

EXTRA! EXTRA!! Millercarbon Proven Wrong!!! Read all about it! EXTRA! EXTRA!!


I have a difficult time believing a power cord can make things differently.  How is this possible.  Then to mention a price of $10,000.  This group must be so filthy rice that they don't know how to get rid of their money.  I wonder how they are a...