Best Headphone under 1k$?
---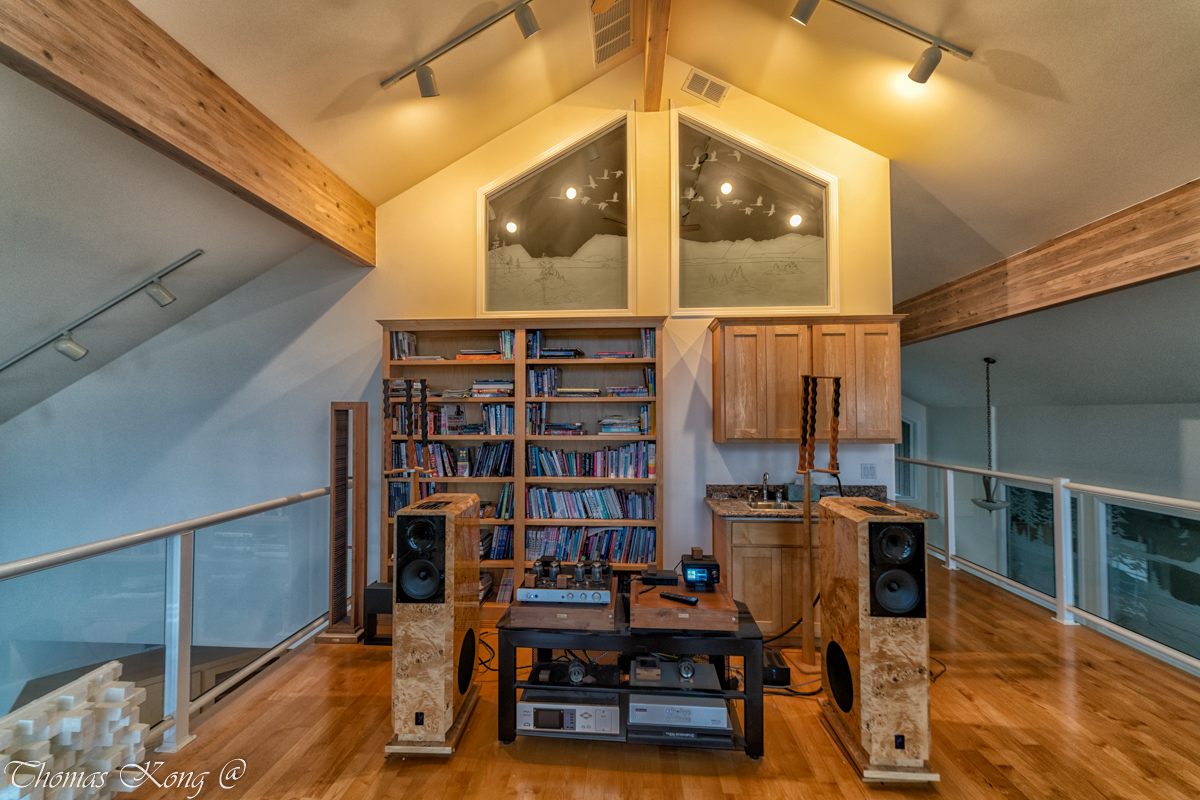 Do you mean Sennheiser HD 800s?  I have the HD 800 (not the "s" model) and Hifiman HE 560.  I have not heard the Sundara, but if it has the Hifiman "house" sound, it's a very different animal than the HD 800.  The HD 800 is a very revealing headphone and some consider it "bright" (I don't).  From what I've read, the HD 800s tones things down a bit.  The Hifiman is a much "warmer" sound.
Saying anything is the "best" is always subjective, but for under $1K my recommendation would be the Focal Elex from drop.com.
https://drop.com/buy/massdrop-x-focal-elex-headphones
Post removed
Looks like I'm going to have to gut it out. I just read a very comprehensive review of the HIFIMAN 600S V2 which, among other things, pointed out that 200 hours is required for break-in, the headphones sounding initially rather dry, anemic and bass shy. That would certainly explain the negative reviews, probably done by those who don't believe in or ever heard of break-in.

I am playing Hotel California(Eagles) and Play the music of Simon & Garfunkel (Royal Symphony Orchestra) through Amazon Music using my Galaxy Note 4.

Somehow Sundara seems to sound better through Note 4 than Dave.

I am using 10ft extra extension line to connect from Dave to my listening chair.

That may be why.


I can enjoy music through Sundara and Note 4 combination.

Tomorrow I will receive Hifiman RE 800S earphone.

It will be interesting to compare between Hifiman RE 800S earphone and Sundara headphone.
I have a decent laptop.
Dell Inspiron i7559-7512GRY 15.6 Inch UHD Touchscreen Laptop
It is interesting to compare the sound of Hifiman Sundara with Dell  and Galaxy Note 4 through same source of Amazon Music and Youtube.
I played  Hotel California(Eagles, Amazon)  and Scottish Fantasy played by Joomi Kang(Youtube).
It sounds slightly more focused with Galaxy than Dell.
On the other hand, it sounds more relaxed with Dell than Galaxy.
Thus it is almost tie between them.
I hope everyone who has an interest in headphones will attend the SoCal CanJam event June 22 and 23 at the Irvine California Marriott Hotel. Easy to get to and near the Orange County Airport. 
This is a huge event with all the major manufactures attending.
Please say hello if attending or give me a call. I will enjoy putting a face to my friends here at Audiogon.
David Pritchard
575-644-1462

The HIFIMAN Sundara looks very interesting. Maybe if my EE-600S v2 don't work out. I've only got 250 hours to go. So, anyway, what are some good CDs for breaking in headphones/earbuds? I'm using Kraftwerk, B-52s, Beastie Boys, Orchestral Manoeuvres in the Dark. Not that I'm actually listening to them, but you could. 🤗

I just took a sneak listen on day three of burn in just to see how things were progressing, and shut my mouth and call me corn pone if it didn't sound like music. No bass to speak of yet, but dynamic and not tinny sounding like yesterday. Of course, it's the B-52's right now and they always sound good. Nevertheless....

geoffkait,
Speaking of your picks for earphone playing...
"...Kraftwerk, B-52s, Beastie Boys, Orchestral Manoeuvres in the Dark. Not that I'm actually listening to them, but you could."
You could compare it to the real thing, actually just half of it, about the time your earphones get broken-in. September 24.
https://www.centralpark.com/events/summerstage-the-b-52s/
Just my 3 cents worth.
Maybe I have odd shaped inner ears but the vast majority of iem phones I have ever tried inc some real spendy ones just were plain uncomfortable.
Now on my second pair of these Klipsch (v2 now).
https://express.google.com/u/0/product/15616943567750273359_13326885471765844532_125181302?utm_sourc...
Cheap yes at just under $50 but a real comfortable fit ( for me),superb bass and mid and liquid highs.
And yes I use them for travel on the plane all the time, hear nothing but my music, no " air noise or even announcements" at all.
All I use to drive them in travel is my old LG G5 phone and I can't hit max volume even with that.
The cords are very tough and pretty much tangle free even after 8 years of usage. My original pair still work fine, just bought a new pair because why not ... Lol.
Making progress in burn in of my HiFiMan RE-600S V2 earbuds. Sounds more open today and more musical but still no bass and sound is quite synthetic and tinny. But it's better than a couple days ago. Kraftwerk sounds super duper. I'm getting the feeling that the reviewer was probably correct, that this is going to take 300 hours.

HiFiman Sundara with Galaxy Note 4 using Amazon Prime service sounds so musical that I am astonished.

Of course, my main system sounds more analytical with clear and 3D soundstage and deeper bass slam.

But during summertime, I am trying headphone with windows open.

Fortunately, I can live happily without air conditioning at my house in Pacific Northwest.

Now I had realized that audiophiles including me tend to spend too much money on audio components.

Combination of Sundara and Note 4 cost me 600$.



Post removed
Post removed
glupson
"Kraftwerk sounds super duper."
Did you ever doubt it? You do not need some fancy earphones to figure that out.
>>>>You need to dig deeper, grasshopper. You're just skimming the surface. 
This morning I had compared between  SoundMAGIC E11C earphone,  HIFIMAN SUNDARA and  HIFIMAN RE800s driven by Chord Dave Dac/preamp.

I played "Centerstage" which is a forgiving Audiophile CD.

Sundara still sounds musical with neutral sound.

SoundMAGIC E11C sounds also nice driven with Dave with more dynamics and neutral sound.

HIFIMAN RE800s  sound vivid and dynamic but with occasional bright edges.

HIFIMAN RE800s  may work in forgiving system but not with Dave which offer vivid and clear sound.

Tomorrow I will  get  Periodic Audio Be earphone.

After burning it overnight, I will do comparison between three earphones.
If the 800S is anything like the 600S V2 it's going to take longer time to burn them in. Much longer. For my new HE-600S V2 after 10 hours per day for 4 days the sound is still decidedly peaky and bright with no bass. As I mentioned somewhere along the line the reviewer of the HE600S V2 stated that no significant changes to bright bass-shy sound occurred until AFTER 200 hours of burn in and that 300 hours is probably about right for the burn in period. If my math is correct that would mean perhaps as much as 600 or 700 hours might be required for one person to do a proper evaluation of THREE such earphones.

Some reviewers reported 7Khz peak of RE800S even after full burn in of around 300 hours.

After 50 hours of burn in, it still sounds too bright to my taste.

It is almost certain that I will return it to Amazon after comparison of three earphones.

But it may work with some forgiving system.

Thus I do not discourage other people from trying this out.

This one has vivid and dynamic sound with clear soundstage which will suit some people's taste.
I am saying you should expect the brightness to continue for at least 200 hours. Rome wasn't built in a day. 😬 At this point in time my Grado 60s sound much better than the HE-600S V2s. And the Grados are relatively inexpensive headphones. The HIFIMANs are FAST, I'll give them that! It is what it is.