Amp for Joseph RM-25si ?
---
I have searched the discussion lists here, but I haven't found any mention of complimentary amplifiers for Joseph Audio speakers. I have been using late-80's vintage tube gear with Speltz Anti-Cables and IC, but wonder if newer tube or SS models would be a better match. Any suggestions on great matches with these speakers?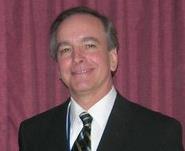 @pix4work — You might want to talk to Don Sachs about his tube pre and/or amp (KT88).  He was refurbing and modding vintage HK Citation amps and such until he decided to design his own stuff.  He says his pre/amp significantly outperform the mods he used to do on the vintage gear, which apparently was already pretty good.  He sells direct and his prices are very reasonable given the refinement and parts quality that go into his electronics.  He could probably give you a good idea of what kind of improvements you might expect with his products given his familiarity with vintage equipment, and the kicker for you is that I believe he uses RM25s in his own system.  Just FYI and FWIW.