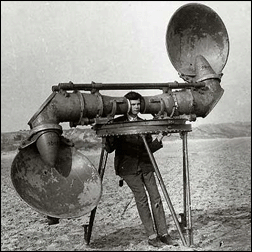 tls49
Responses from tls49
Video question: 55" TV recommendations (details within)?


Agree with soix about the Sony's. Here's a great website for TV info.https://www.rtings.com/tv/reviews/best/by-size/55-inchAlso, the Sony reliability soix speaks of makes sense as this is a comment from the RTINGS website, "Sony places a higher pr...

Shipping to the FedEx Office Print & Ship Center is recommended


For a few years now, anything that is shipped to me via UPS is automatically forwarded to a UPS Store and I just stop by to pick up. There is no charge for this service. All you need to do is create an account, sign up for UPS My Choice, and set u...

If you could use an excellent table FM radio for office, kitchen,,..etc.


A vintage tube Zenith H845 is what I have used for many years. Wooden cabinet with a 7.5 inch woofer and a 3 inch tweeter result in a really good sound. Guess the tubes give it the very nice musical presentation. The C845 is the same radio with mi...

Honest opinions on my two picks of loudspeakers


"I like it extremely loud"Using speakers with a lower sensitivity rating in that scenario is just asking for trouble.Agree with tomic601

garrard 301 - how to polish chassis paint.


I've used this plastic polish with a microfiber cloth on numerous surfaces with excellent results. I'm sure it's nowhere as aggressive as an automotive polish. Obviously, it needs to be very gentle for plastic.https://www.amazon.com/Novus-7100-Pla...

tv and passive speakers


This post reminds me of a Shakespeare play.

Non-manual speaker selector?


Is this the Niles SS-6? Does it have a button labeled "Protection" on the right side of the front? If so, leave that "Protection" button engaged with all the room buttons engaged as well. Then just turn volume up and down in the rooms when desired...

Most annoying song, period.


Seems like the country genre needs some representation here, mullet and all. Think I'd rather get a root canal than listen to Billy Ray Cyrus - Achy Breaky Heart.

Most annoying song, period.


Just Google "worst song ever" and it appears there are many choices. Something I wasn't familiar with is Chinese Food by Alison Gold. It's extremely bad, but for something I know, it would have to be Paul Anka - Having My Baby. Play that one nowad...

Favorite cover?


Big Log - Alison Krauss & Viktor Krausshttps://m.youtube.com/watch?v=iFg1vS7OXdUAnd hard to pick a favorite from Holly Cole's album - Temptation

Speaker wants 100 watt RMS. Is 40 watt tube OK?


The difference between 150w and 70w is ~3db. This is a very slight difference in volume. The a21 amp is 250w, so dropping to 40w is a difference of ~8db, and if the OP's Gold 300 are the newer 4 ohm model, the a21 is 400w, then making it a 10db di...

How much discount typically for a new MC275 to expect from a dealer?


"Find a walk in store that sells in quantity, then offer them 20% below retail. Walk if they balk."If this will be you plan, you might want to wear comfortable shoes.Agree with others that discounts on McIntosh are not normal. If you do find a di...

Speaker wants 100 watt RMS. Is 40 watt tube OK?


Absolutely agree with testpilot's comment and actually more information is needed to even make an educated guess as to whether you might have problems, room size, music, listening volume, and more speaker info. While searching for MA Gold 300, two...

The low frequency response is Bass, not Base.


Does an accurate powerful base actually help create good tremble in the room?

Can You Fell the Love Tonight?


Guess that's why I am divorced.My love fell.