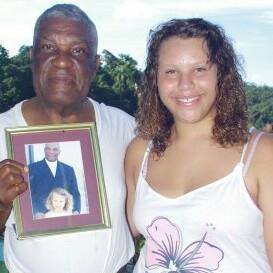 tabl10s
Responses from tabl10s
Personal amp evolution


Carver 1.0Adcom 565 mono'sClasse 15Plinius SA100 MK2(Then upgraded to MK3 status)BAT Vk75ASL 1009 mono'sArs-Sonum FilarmoniaArs-Sonum Gran Filarmonia 

Most annoying song, period.


"Purple People Eater""Ina Gada Davida(?)""Blinded By The Light""Pinball Wizard""Elvira""Turn The Beat Around(Gloria Estefan version)" 

Why discussions generate into personal affronts...


One of the funniest happened on "Soundstage" 22 years ago. It was between Myles Astor and another insider.It got to the point where Myles said:"I can bench 400 lbs,......!"To this day, I regret not printing the discussion. 

Proceed CD Library


Have you tried contacting Madrigal(haven't read the entire thread, if you have)? 

A reappearance of Black Diamond Racing?


Slaw, It replaced the Bright Star bladder thingie's that would always catch on one side. Music was clearer if I remember correctly. I sold it to a friend who sold it back to me.The "Source" has been drilled to accommodate my transport directly.

A reappearance of Black Diamond Racing?


I have an original shelf that I bought from the reviewer when PF was a magazine('97). I have a Source version that'll replace the plexiglass on my Oracle transport. 

Proceed CD Library


Shop moved twice and is now defunct. Was $12k new.I was going to have it in my l barracks room(Air Force) which would've replaced the Pioneer PD-75(ended up with a PS Audio Lambda and Ultralink 2).

Ars-Sonum And External Preamps...


I asked Rich this morning about connecting dual-mono Bam's and he said:Source to Bam Bam to appropriate input. The volume has to wide open which bypasses the circuit enabling preamp usage.What mod do you have? I have an Audio MagicPulse Gen ZX. 

Merlins vsm +Ars-Sonum Filarmonia + pdp3 dac = unbelievable sound


Just think how it would sound with an up-to-date dac. 

Proceed CD Library


A local shop had one from the very first day. It never sold. I asked, begged, pleaded to let me buy it.It finally sold for $400($10k in '91!)over a decade later. 

Good CDTransport (player) without DAC?


I was going to recommend my transport, but I don't think you want to spend that much. 

Equipment Rack Between Speakers...Good or Bad


He had expensive speakers, too. 

Equipment Rack Between Speakers...Good or Bad


Bad, but not as bad the Idiot who has/had a $200k Bosendorfer between his(an Audiogon member, BTW). 

A song murdered by someone.


Any version of "Unchained Melody" outside of the Platters. Lauren Hill with her idiotic warbling of "Killing Me Softly".Any remake of "What You Won't Do For Love" by Bobby Caldwell.

RIP Arnie Nudell


Even though I've been out of audio for the last 14 years, I'm glad I started when I did (1990)because it enabled me to read back issues of S'phile/TBS, attend shows and to eventually meet famous folks of the industry.RIP.