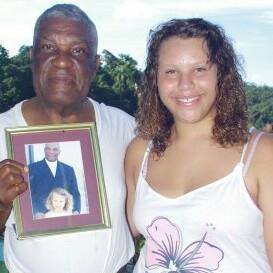 tabl10s
Responses from tabl10s
Proceed CD Library


A local shop had one from the very first day. It never sold. I asked, begged, pleaded to let me buy it.It finally sold for $400($10k in '91!)over a decade later. 

Good CDTransport (player) without DAC?


I was going to recommend my transport, but I don't think you want to spend that much. 

Equipment Rack Between Speakers...Good or Bad


He had expensive speakers, too. 

Equipment Rack Between Speakers...Good or Bad


Bad, but not as bad the Idiot who has/had a $200k Bosendorfer between his(an Audiogon member, BTW). 

A song murdered by someone.


Any version of "Unchained Melody" outside of the Platters. Lauren Hill with her idiotic warbling of "Killing Me Softly".Any remake of "What You Won't Do For Love" by Bobby Caldwell.

RIP Arnie Nudell


Even though I've been out of audio for the last 14 years, I'm glad I started when I did (1990)because it enabled me to read back issues of S'phile/TBS, attend shows and to eventually meet famous folks of the industry.RIP. 

why do people feel the need to buy expensive cable


For the same reason people are cheapskates.There are different levels of expensive and cheap and I never shoot for the bottom be it audio, bicycles or guitars. Ever.

Monitors for Pass Labs 60 INT


Meant 3M's.

Monitors for Pass Labs 60 INT


Jonathan Tinn had a pair of 3mmm's for sale@$2800+.

klipschorns, they kick ass for sure


Insults, can't spell and and absolutely no idea about punctuation.

The one piece of gear you will never sell


Oracle CD2000(unless I acquire a Metronome Kalista), Merlin MXM's and my tube interconnect.

In Memoriam: Bobby Palkovich of Merlin Music


The company situation doesn't look good for anyone that's owed money, especially for me as I'm owed quite a refund.

When does non-delivery become a crime?


This old thread should stay dead especially when names aren't named.

Please help with the cable burner


Buy an established product.

PS Audio Direct Stream


I talked a friend into ordering one. Can't wait as I didn't want to give up my transport.