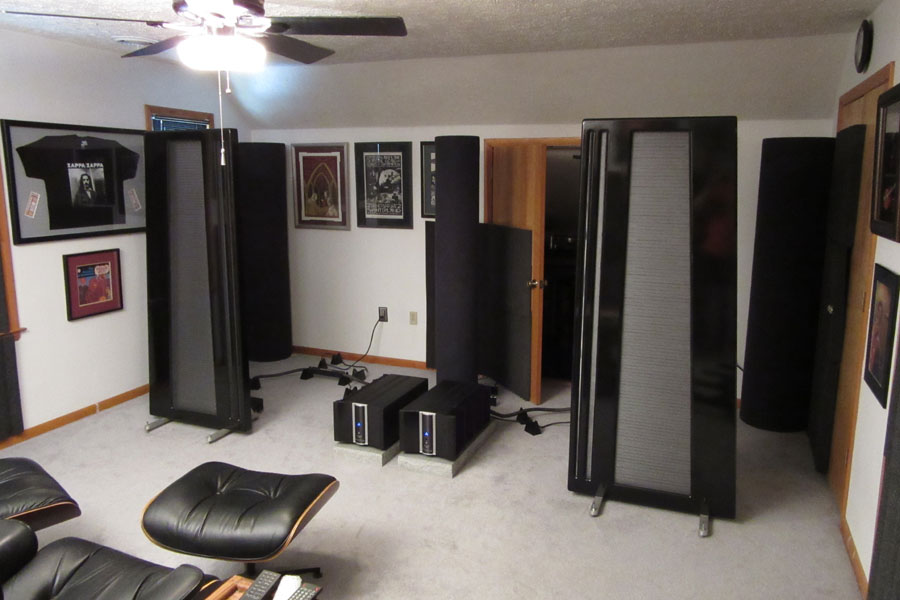 mrvordo
Responses from mrvordo
Need Advice On A New Turntable Upgrade


I would suggest that you look for a used Oracle mk IV or V. That should be in your price range and they can always be upgraded to the current mk VI version 2 when/if you want.The upgrades make a really good table awesome. I have had a mk III which...

15amp / 20amp PC's and Conditioners?


A 15A connection is physically different from a 20A connection. A 15A PC has a totally different connection than a 20A cord. Your equipment only has 15A connections, so you can't use a 20A cord with them. This in no way limits the quality. It's no...

the Q-Up


I and some friends, have used the Q-Up on several different tables with great results and satisfaction.

Pass Labs XP-30 vs Krell Evo 202


Cadence,Since your Krell amps are CAST capable, I would go with the 202 and run CAST cables with it. I have the 202 and have used it with a 600C and now with my 750Mcx's. To me, and in my system, this is an awesome pre. I have always felt that the...

Class A/B Home THeater Receivers


Tim, I'm not sure what your agenda is, but you obviously seem to have one. Class D is not inherently better than any other class, nor is Class A or A/B. The implementation of the Class used is what is the deciding factor. There are plenty of Class...

Payment Method Evolution


chrshanl37 what competing site are you using? I've been looking for other alternatives to Agon. I'm not sure I follow how someone can get your bank info if you are using PayPal through here though. I've never had any problems, but I would like to ...

interconnects vs speaker cables vs power cords - which make the biggest difference?


Like your entire system, it's a chain. Changing any one thing will change the system. So you might hear the most difference with any one of these depending on your system. While speakers (most people think) will change your sound the most, I have ...

Transparent PowerIsolator 8 with Mono Blocks


The more I think about it, I think there is a difference to the Isolator though, but can't swear to it.

Transparent PowerIsolator 8 with Mono Blocks


I would check with Transparent. They have always been helpful to me. If they are the same and the cord is not capiured, you can get one and then upgrade to a better cord.

Do you clean your records before play, after play, or once (and then never again)?


New records need to be cleaned before play to remove mold release agents that are left on the records from the stampers. It's harder to remove this after a stylus has pressed them into the vinyl grooves. You may not hear pops ans such, but you wil...

Looking for a Speaker Recommnedation


You really ought to give a listen to the Revel's. I have a friend who has a pair of larger models and they are great rock speakers, as well as for acoustic music. So I haven't heard the F208's but I do know what Revel's "house" sound is like. Vand...

Transparent PowerIsolator 8 with Mono Blocks


What you have been led to believe is correct. Get the MM for your amps, or use nothing at all on them. The last thing you want to do with a big amp is bog it down by not getting enough current to it. Even switching from a 20A breaker to a 30A brea...

Power conditioner help


I had a PS Audio Premier and replaced it with a Transparent Power Isolator 4. The Transparent was a huge step up from the Premier, so I would go with the Transparent. I would also have dedicated lines put in if you don't have them already. They ma...

Patents Filed for 'High Definition Vinyl' Technology


So if it is burned with a laser, does that mean it must have a DAC involved. I know a lot of vinyl today is done from files, but this method sounds like it will eliminate any possibility of a pure AAA recording chain. This may not be bad IF the in...

Recommendations for whole house speaker wire


Go with the largest gauge, and check out Kimber cables in wall speaker cable. That's what I ended up using and am pleased with the results. It comes in 16 gauge, KWIK 16, and 12 gauge, KWIK 12. Both can be purchased in LONG rolls through Jerry Ras...