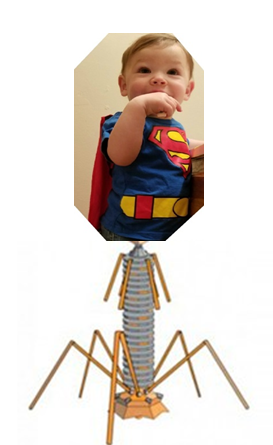 gakerty
Responses from gakerty
Tube Amps With Good Bass Qualities


" The Rogue Stereo 100 produced the deepest, most articulate bass I've heard in my system - better than any SS amp I've owned including some rated at 2x the power."+1.  I own a Stereo 100 (driven by RP7 pre) and it surpasses my previous Halo Inte...

To Couple or Decouple?


I have a (carpeted) suspended floor as well.  I put Isoacoustic Gaias + Gaia spikes under my Tannoy X8TFs and the difference was significant.  Bass was less muddy, actually not muddy at all after it, and even imaging improved. This was one tweak t...

Need Integrated Amp with Moving Coil Input


The well respected, powerful and generally excellent sounding Parasound Halo Integrated (I used to own one) has a MC input. I used an external phono amp through so I can't speak to the quality of the Halo Int phono amp.

Is a preamp needed ???


I've run my Rme-ADI-2 DAC directly into my Rogue poweramp out of curiosity, and it was surprisingly loud and decent sounding vs going through the RP7 preamp. However, it did not sound as good, being drier sounding and more grainy.  With a really g...

Rogue audio RP-7 versus PS Audio BHK preamplifier


I have the RP-7 driving a Rogue Stereo 100. The RP7 is incredibly dynamic, quiet, and airy in the highs, and has a multitude of inputs and versatility. I swapped the stock JJ 12AU7 with Radiotechniques and that sweetened the sound even more, and...

Real world life expectancy of a high end cartridge?


I'm at ~1200 hrs with my Benz Wood SL, and while it still sounds lovely overall, I MAY be imagining slight distortions where there wasn't before.  It certainly isn't obvious, but is enough to have me thinking for a retip, rebuild, or a brand new c...

Preamp for Rogue Stereo 100 amplifier


I have the ST100 paired with the RP7 (a bit out of your budget), but not surprising they are an excellent match.  The RP7 with its stock JJ 12AU7 tubes is "neutral" as least as far as tube setups go, but easily bests my previous Halo Int for trebl...

is the Tannoy Xt 8f a warm speaker??


jmlab926 I'm biwiring the Tannoys with Clearday Double Shotguns (HF) and Morrow level 5 (LF). Two different cables per speaker, I know, but it does sound good! Interconnects are Acoustic BBQ XLR (made by Agon'r Grannyring) between pre and power an...

is the Tannoy Xt 8f a warm speaker??


I've had the XT8Fs for a few years now, coming from Klipsch (RF8?). They're definitely not what I'd consider warm, I'd agree "neutral" overall but leaning slightly towards treble detail (although MUCH less than those Klipsch!) Gonna have to disagr...

Considering switching to Tubes


From various AV receivers, an Onkyo amp, a class D NAD C388 then most recently the AB Halo Integrated, I moved to all tubes just a couple months ago. I now have a tube Rogue RP7 pre and tube Stereo 100 power w/ KT120s. While I understand that Rogu...

Recommendation for higher power tube amp


If you want to stay tube, for ~$3500 you could get a Rogue Stereo 100, which outputs 100W into 8 ohms when in ultralinear mode, 60W in triode.  I have one paired with a RP-7 preamp and I love the combination, but I'm not running a difficult load.

Update on Paul Laudati of Clear Day Cable


This is very sad news.  I also have a pair of his double shotgun and will use them for a long time.  I spoke to Paul on the phone several times.  Paul was a gracious, friendly, and honest man.  Seems an uncommon breed these days.  : (

Tube preamps with HT bypass


The Rogue RP7 (I own one) does HT bypass when powered off.  It's very handy in my system.  I have my Yamaha RX860 driving my power amp directly via this RP7 HT bypass for movies.

Kickstarter for all analog "No Filter"


Awesome. I will say that The Turn on vinyl is superbly produced, and has that "musicians playing in your livingroom" vibe to it . Killer musicianship too. I look forward to No Filter!

The Cartridge and Stylus makes a big difference.


FWIW I switched from a Delos to a Benz Wood SL and couldn't be happier. Tracking is better, and sound is less fatiguing on my Clearaudio (with Satisfy tonearm). The Benz is a better system match. Cartridge performance can be system specific and I ...