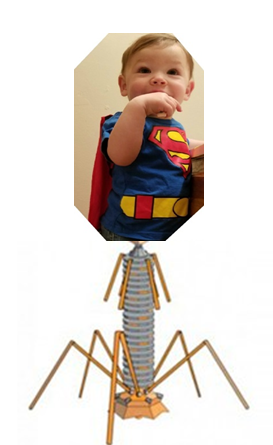 gakerty
Responses from gakerty
Does Age Matter?


43 yrs, I'm like 85% records, 15% digital (mostly streaming from hard drive or Amazon).  Analog is far more fun, tweaky and musically engaging to me.  It better be with all the money I've spent on my rig!

RME ADI-2 direct to amp


I've run my ADI-2 directly into my poweramp (Rogue ST100) and it sounded good, albeit a bit drier and less full than when running the ADI-2 through my preamp (Rogue RP7).  I suppose these are preamp colorations (or perhaps there was an impedance i...

Audio envy - dang!


I just wanted to add how pleased I am with the O'nestian 4:3 XLR in lieu of the Morrow MA6 between my Pass Xp15 and pre amp.  This is not a knock on the Morrow.  It sounds smooth, full, inoffensive, but just lacks that treble extension and air tha...

Audio envy - dang!


I'm currently trying out AE O'nestian 4:3 XLR between my Pass XP15 phono and my preamp.  It is replacing a Morrow MA6 XLR, which I've enjoyed for a couple years and is quite a bit more expensive.  Compared to the Morrow, the AE have notably more...

yet another tube preamp recommendation thread


avanti, you have a Rogue Stereo 100 as your amp, correct?  It's hard to argue with the RP7+ST100 combo.  That's what I have and the match is fantastic, especially when you roll tubes to your liking.  Dynamics, punch, silky treble, "3D" soundstage ...

Wilson's Chronosonic XVX loudspeaker over 3/4 of a million US dollars


Got to hear the Wilson Alexandria (or was it is Alexx?) at Music Lovers the other day. The sound, for lack of a better term, was "effortless", and frequencies were well integrated. It's was hard to describe, it's like the speaker wasn't even there...

Whats on your turntable tonight?


Sam Rivers - Contours.  Tone Poet release.  Sounds lovely.  Music is accessible avant garde?  It's been growing on me.  I'm not familiar with Sam Rivers work, and only got this one cause the Tone Poet releases have been overall excellent, and I ge...

Whats on your turntable tonight?


John Scofield Hand Jive.  Sounds fantastic!  Recorded 1993, released last year on Blue Note.  it's not unlike his "Groove Elation" in overall vibe, albeit less horn driven.  Groovy, spunky, shuffly jazz.  I dig it, but I am a big Scofield fan.

Clipping


" This particular record is famously distorted and is intended to sound this way"+1.  It is pretty rough sounding, in a good way, regardless of pressing.  Lots of overdriven, distorted Bonham for example.  When he comes back in hard on Whole Lott...

Preamps with Dual XLR Outputs


The Rogue RP7 (I own one and love it) has dual XLR outputs.  I wish I had the luxury of having another power amp!  One will do for now.  : ) 

Why is loudness compensation missing from "mid-fi"?


Wolf_garcia, this is exactly what I use my Loki for. It's on a processor loop from my preamp. I rarely use it as an EQ except for "loudness" needs later at night and/or low level listening. Works like a charm!

Rogue RP-7 vs. PrimaLuna Dialogue Tube Preamps


I've had an RP7 (driving a Stereo 100 power) for almost a year now.  It's dead quiet, very dynamic, and responds well to tube rolling. The stock JJ 12 AU7s aren't anything to write home about, and I've gone through a bunch of rolls, I've settled o...

Cartridge loading


I run my Benz Wood SL "unloaded" at 47K on my Pass XP15.  It sounds the most open, with airier highs, but admittedly I'd be hard pressed to tell the difference between 47K and 1000 ohms, maybe even 500 ohms.  Seems the Pass XP15 just isn't that se...

Preamp with external processor loop


The Rogue RP7 (I have one) has a processor loop, and the remote has a processor on/off.  I have a Schiit Loki in the loop I use sometimes, mostly with lower level later night listening for bass boost (like a loudness button!), or with subpar low b...

Bogdan Toto tungsten ic, Silnote ic, Acoustic Bbq ic, Audio art iic


I'll chime in. I've only compared Silnote Morpheus and Acoustic BBQ, and can't speak to the other brands. Equipment was a Parasound Halo Int (which I no longer have) in the headphone chain, and Rogue RP7 pre and Stereo 100 between pre and power. N...