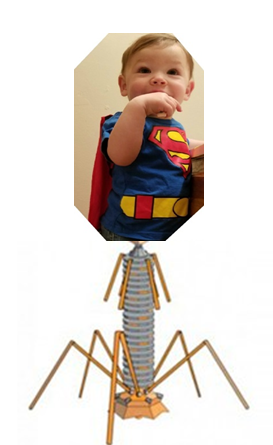 gakerty
Responses from gakerty
Why does my DAC sound so much better after upgrading digital SPDIF cable?


Recently, for the first time, I actually heard a difference between two optical cables w/ my ADI-2 DAC. One was: https://www.ebay.com/itm/12-12ft-GLASS-Digital-Audio-Toslink-Cable-Premium-Perfect-for-Sound-Bars/39... The other was a Lifatec glass ...

The RME ADI 2-DAC 32Bit/768kHz


I've had the ADI-2 for a couple months or so. Man, this is a fun, excellent sounding unit! Compared to the DAC on my Halo int, it's less "dry" sounding, very rounded and full depending on filter setting. I settled on the NOS filter with the bump u...

Whats on your turntable tonight?


Yesterday:Hendrix-- Both Sides of the SkyThis album rocks, with a mix of hard grooves/blues and fully fleshed out songs, and Hendrix at top form.  Sound quality is excellent, quite "warm" on my system, yet dynamic.  On another note, three days ago...

Morrow IC's


I liked the MA4s interconnects so much, that I've ordered a pair of MA6 with the March sale.  I may return the MA4s, or keep them and use somewhere else.  I was comparing the MA4s with Anticable 3.1 (both XLR from PassXP-15 phono amp to Haloint) a...

Whats on your turntable tonight?


Yesterday: Dave Holland-- Aziza.  Funky, spacey, somewhat quirky grooves.  This grew on me bigtime.Julian Lage-- Modern Lore.Not as brilliant as his  Arclight, and more subdued and spaceous, but with plenty of great guitarplaying and writing.Nils ...

Whats on your turntable tonight?


Kenny Burrell Live at the Village Vanguard.  Fantastic recording, tasteful guitar playing.

Whats on your turntable tonight?


Listening to the ARS Abraxas pressing now.  It has greater clarity to the cymbals, which sounded somewhat dull on my regular Columbia pressing.  Bass is lower in level, but tighter on the ARS vs recent Columbia.  Wow, this ARS sounds so clean, and...

Whats on your turntable tonight?


Santana Abraxas (ARS Joerg Kessler, Columbia - 32032, KC 30130) just arrived from Discogs. This was from Audiophile Record Service, mastered from original tapes, released in 1997 I think. It is supposed to be an excellent sounding pressing, and I'...

Parasound Halo Integrated Buzz/Hum


I also have a Halo Int, I've had it for a few weeks.  It does not have any hum, and is dead silent.  I do have it plugged into a Furman power conditioner though.

Current NAD integrated amps, what are your impressions?


I'm running a Nad C388 I got here on Audiogon refurb'd from Spearit. Purchased it about 7-8 months or so ago. I've had zero problems with it so far and am quite happy. Neutral (but not "clinical") overall sound, but with ample low end. I'm driving...