Sade - The Best of......
---
Category: Music

If I were restricted to review Sade's music in just five words they would be sensual, passionate, feminine, melodious and soulful. Removing one word from the list would not do full justice to her style of music making.

SADE WHO?

Named at birth Helen Folasade Adu and known as Sade to most of us music fans was born in Nigeria on January 16, 1959. Her mother was an English nurse and father a Nigerian economics professor. Sade at the age of 4 moved to England with her mother after the divorce of her parents and grew up in Colchester, Essex. Before she began pursuing her career in music she studied fashion at the age of seventeen and also ended up working as a photo model. Sade started her musical career in 1980 when she joined the group "Arriva". She switched from "Arriva" to another group "Pride" in 1981 with whom she toured as a background singer. Epic Records signed her in 1984 that is when she released her debut album - Diamond Life. This album remained on the British charts for 98 weeks and was also adjudged as the Best British Album of 1984. She married the music producer Carlos Scola in 1989 but the marriage did not last long.

JAZZ? SOUL? POP ROCK?

Sade over the years has managed to develop her own unique style, which very much sets her apart from an average pop singer. Her music basically is a blend of Jazz, Soul and Pop Rock. If you are inclined towards any one of these genres, her music will surely appeal to you. Put these three separate categories together and you get a very, very large following of fans.

THIS COMPILATION

The album "Diamond Life" yielded the first three tracks for the compilation CD. The second album "Promise" was released in the same year and four songs were extracted from it for this CD. Her third album "Stronger Than Pride" was released in 1988 from which three songs were taken. Her fourth album "Love Deluxe" released in 1992 contributed five songs. There was a gap of four years between her third album and the fourth, which was due to the fact that the break-up with Carlos had a bad effect on her as she went into depression. Somehow to me the fourth album "Love Deluxe" sounds mature and laid back. The songs depict the agony she went through. The song "No Ordinary Love" from this very album was featured in the Robert Redford/Demi Moore movie "Indecent Proposal". Sade benefited tremendously due to this and more music lovers became her loyal fans.

THE SONGS ON THE CD

1. Your Love Is King
2. Hang On To Your Love
3. Smooth Operator
4. Jezebel
5. Sweetest Taboo, The
6. Is It A Crime
7. Never As Good As The First Time
8. Love Is Stronger Than Pride
9. Paradise
10. Nothing Can Come Between Us
11. No Ordinary Love
12. Like A Tattoo
13. Kiss Of Life
14. Please Send Me Someone To Love
15. Cherish The Day
16. Pearls

ACOUSTICALLY SPEAKING

The first time I heard Sade was in the early 90's and the song was Smooth Operator. I guess I was late in discovering her music but I knew this was one singer I should not disregard. Over the years and after so many songs one of my personal favourite remains "Cherish the day". I was floored when I heard this song for the first time and could not really make out what was so magical about this that makes me want to listen to it again and again. Later it dawned on me that the lyrics and the bass line were perfectly synchronised at 1:36 into the song when she sings "Show me how deep love can be" and at this very instant the bass guitar kicks in producing very low and deep bass. It is not powerful as on some other tracks notably "No Ordinary Love", but to me it is deep enough having the capability to penetrate the marrow. Another surprise was the voice of Sade suddenly envelops you from all sides instead of the dead centre when again the lyrics are repeated at 3:48 into the song. The other favourite of mine is "No ordinary Love" which I already mentioned earlier. This song has a very good beat throughout, deep and powerful bass, soulful lyrics, and a melody to match the package.

I would say the overall quality of the album is first class. In fact better than some of the complete albums, let alone compilations. I consider it to be one of the best compilations that I have had the pleasure of laying my hands on. I personally detest compilations, as they never do justice to the sound quality. Why? Basically the engineer has to ensure that all the songs more or less have similar output, meaning, the volume remains same all the way from first to the last track. This actually disturbs the sanctity of the original album's dynamic range. Since this CD is not a complete album but a compilation; I must evaluate it accordingly. The mastering engineer has done a commendable job of making this CD sound like a complete album, surely no sign of compression. I would rate this album very highly as I found the sound quality in general to be exceptionally good. Bass aficionados would certainly not be disappointed.

CONCLUSION

You come across two types of compilations, one being greatest hits, comprising of songs mainly doing well in the charts, the other being best of, songs that are critically acclaimed but not necessarily the hits. This CD is not just a very good sounding collection of Sade's greatest hits but also happens to be superbly compiled with just the best of what Sade has to offer- A String of Pearls!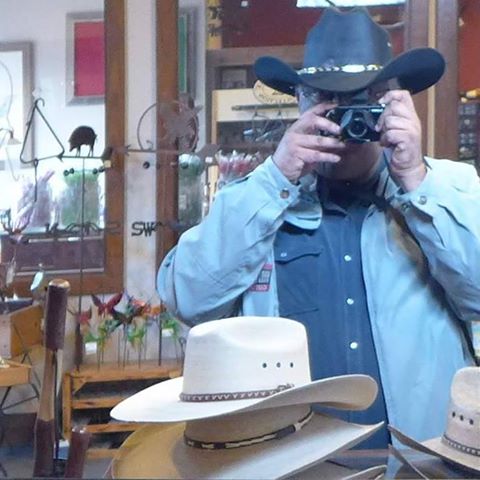 Thank you for the review. I first heard Sade in 1985(?) and finally discovered how to spell her name on a vacation in Hawai while resting in our room after too much sun. The children's programing we were watching (with my son) had Sade as the singer, and that was the beginning of a six year love affair with her voice. I then became tired of the overly produced music that followed her third disk. This compilation looks like it will be the perfect solution for me to get up to speed with her last 15 years. Thanks again for the review, I'll check it out.
Hope she puts out another CD soon!!! I cant get enough of her! The only thing i didnt like on Lovers Rock is on a couple songs with acoustic guitar ,they REALLY went out of their way to make sure you were very aware of the players hand sliding to the next chord ,on a new set of strings ,,eeeeeee!to me that sound was recorded a bit too high!schreeeeech
I have always loved Sade and I was fortunate enough to see her live about four years ago. And she really blew my mind at one point in the show where she shakes her money maker in a very "un" Sade kind of way! Nice lil' treat!
I have Promise, Stronger Than Pride and Love Deluxe (all on CD), but have never really felt any of these recordings were audiophile grade. But my system has evolved so much in the last two years that I should probably give them another spin.
Thanks for the review, enjoyed reading it...
I have been a fan since an ex-girlfriend played this CD for me back in '97 (it ended up in my collection). Her "Best Of" in my opinion will remain the best representative collection of Sade's music you can buy. (the selected songs are great) If you are a fan, you also need to buy "Lover's Rock." I haven't played it lately as I'm still trying to get my system to sound right and it's such a bassy cd it misrepresents the bass power of your system. I also had the pleasure of going to a concert she performed here in Columbus at the(former) Polaris ampitheatre. She and her band put on a high quality perfomance with special effects included. I will never forget that concert as it was September 10, 2001. (the night before 9/11)