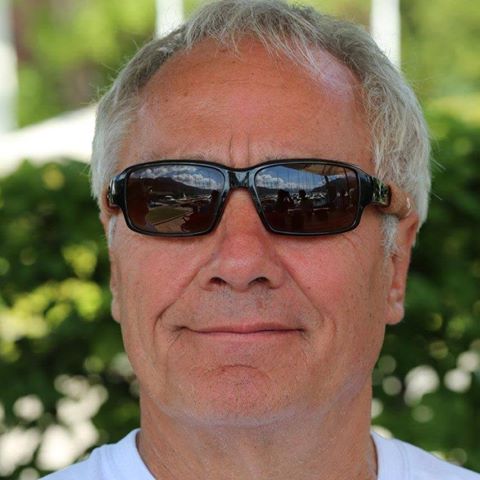 jadem6
Responses from jadem6
Plinius owners, what power cable are you using?


I have a SA-102, I have tried many power cords. I felt the PAD were slow and dark. The Stealth Dream was very good, Elro was not filling my expectations. I tried a number of Shunyata cords, but felt they took away from the amp, I settled on A Drea...

Ayre with Wilson


I suggest you speak to Ayre directly. Their in house system is Ayre and Wilson. Not sure what Cabling they use. My son worked at Ayre for a few years, and I spent a few hours listening to their reference system. Too bright for my taste, but for au...

Dunlavy SC IV A harsh high frequency


I have blown my woofers through a DC pulse, but never heard of blowing tweeters. Something must be sending a high frequency burst or you have an intermittent short, but I doubt that. You might want to post a question about how your tweeters could ...

Dunlavy SC IV A harsh high frequency


I ended up using the Seas Excel T25CF-001 tweeter. It spec'd out to be a perfect match to the stock tweeter.

where to buy DIY cable supplies


http://www.vhaudio.com/

AudiogoN Inception Date?


This may have been the dirty dozen. Jmcgroan2 were you one?TreljaRedkiwiDekayAlbertporterCornfedboyGregmSeanBob_bundusGarfishTvadOzzyJadem6

AudiogoN Inception Date?


Audiogon was founded in 1996 by Arnie and a couple investors. The site became very successful, but the forums became quite a problem for the monitor or lack thereof. In about 1998 or '99 they shut the site down completely for a few weeks. They con...

Your last concert was to see who and when?


Saw Fleetwood Mac last night too. I agree Christine's voice was excellent, smooth and rich. I thought Stevie sounded a bit rough, but this is in comparison to seeing her debut concert tour in '74. The band started out sounding a little off, but th...

CSNY 1974 ..... pretty perfect


I remember this '74 tour with ticket prices over $70!!!! This was double all other concerts at the time. The accusations of GREED and sell outs flew, but it was the greatest music of the time. Now the cd is released at less than the cost of the co...

Preamp for Aesthetix / Atma-sphere


Jafox, I am not sure Dream State is still around. I tried contacting them awhile back, and I can no longer find a website for them. I guess Cable Company still carries them so??? Samtse, Jafox and I both owned the Stealth Dreams before we discover...

Best live albums from 1970's college days


Gypsy "Gypsy Queen"Bob Dylan "Blood on the Tracks"Fleetwood Mac "Bare Trees"Lead Zeppelin (all their albums)Doors "Live"

What happened to Jfox


Mapman, How do we help the new members cut through the noise? This site has so much knowledge, and clearly a lot of us are still hanging around who helped develop the useful files, but finding them is nearly impossible.I have noticed many mid-fi n...

What happened to Jfox


Jafox has moved back to Minnesota after a few years in southern California. Last I talked to him he was trying to transfer his engineering knowledge from So. Cal. to it's new owner in Minneapolis, and now to Ireland, where America has lost another...

20 feet interconnects


Hi Mikko,In that you have had success with the 45,000 ohm Plinius I would think you will find this set up will serve you well. The 20 foot balanced interconnect is not an issue. I have build up to 50 foot balanced cables for clients and they sound...

Wishbone Ash fans...


I found a sealed promotional copy of "No Smoke Without Fire" on eBay. I assume that as a promo, it should be a first pressing, so should sound great.