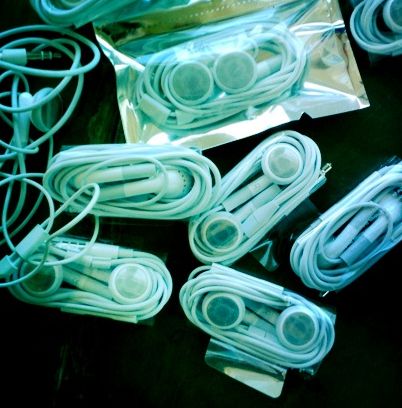 wsrrsw
Responses from wsrrsw
Can we talk about Qobuz for a minute


@oldschool After reading your MP3 comment, I dusted off the iPod and it wasn't bad. Listenable for sure but thinner than hi-res streaming. My wife aslo said no difference. So much for the wife test.

Can we talk about Qobuz for a minute


PSThe Qobuz web interface and Qobuz app are more robust than the Lumin app (used on a dedicated iPad). They all work but I think the SQ is best when using the Lumin app. If using the native Qobuz playlists, listening to albums, or Qobuz playlists ...

Can we talk about Qobuz for a minute


I have over 200 playlists I made on Qobuz. The interface (using a Lunin) isn't tip top but it works well. SQ is excellent. Free trial.

Rank the tweaks, geeks!


raulwebster Piped in at 3.45 am Zero Gravity chair and cannabis. I'll assume both were in use. Late night dude!Raulwebster's comment hit me like the proverbial ton of bricks. I'm taking about the chair. Spot on. My chair is so-so. Also would like ...

Is it worth replacing an old amp?


While you are trying out amps please consider Tubes. 

What is the most important component to consider while building a new system?


+101 Room/Speakers. Then the best you can get to go with 'em. Praise Jah. + 1001 on a partner who lets you do what ever you want and can afford to do. Don't ask, don't tell also acceptable.

any suggestions on what to replace Bluesound Node 2i with


I'm a very happy T2 user. Don't forget it's everything, especially including the room, that effects sound. The T2 has a good DAC chip in it. A DAC is mandatory. Don't rock out at home with out one. You might find not much a difference between any ...

Bach - Goldberg Variations you favourite


Sometimes I will listen to what music folks profess to love. What a treat this has been; Goldberg Variations and beyond.Didn't know Víkingur Ólafsson to well. That's no longer true.Ivan Moravec playing the Chopin Piano Nocturnes pacifies the soul....

How many of you are digital only systems?


My front end is digital streaming, with an on board DAC, into an analog integrated. I'm done with records and CD's.Like many I feel nostalgic about records and RtoR.IMO if I added back a TT again the set up would be at least 30K-40K to be on par. ...

Is Morrow Audio gone?


@chorusThat's the Morrow of the story.

Is Morrow Audio gone?


Their pricing on sale model is their hook. They do very good work.  

Seeking advice on power conditioners/regenerators


Yes. No. Maybe. Depends. We have poor power and for here an audioquest helped. Like so many say your ears will decide. Thrre's a reason(s) so many mid to higher end systems treat power. It helps.

Is $2,844 too much to pay for a fuse?


You fuse; then you accuse other audiophile crews.You lose screws musing looking for clues.Pay your dues.Your views? Some refuse. These overused fuse views give me the blues.Confusion ensues.Time for brews. You choose. 

Cable Elevators


It not PV=nRT but rather I+V/R1 and Electromagnetism is a factor (caused by many things) for us in the land of chasing down clean playback. Who doesn't like getting elevated?

The Absurdity of it All


Like the bumper says "Old guys rule." Doubless this was coined by an old guy. Most likely he was single.