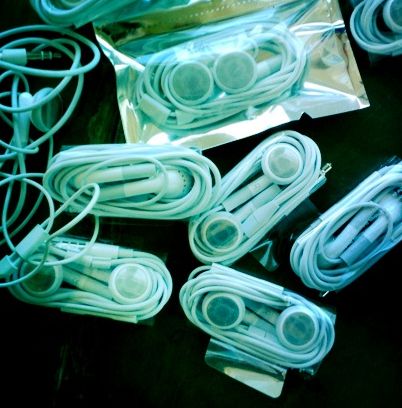 wsrrsw
Responses from wsrrsw
Chose this because most read. topic, but for all discussions.


Nobody wins a pissing match. 

Recommendations for a modestly-priced audio system?


Naim Mu-so V2 All-in-One System..Bam+1 PS Audio Sprout100The no longer made Peachtree Audio decco125Sky (find one used) does it all and has bluetooth.. Got one for a kid and it's very good for what it is

Which amplifier should i buy


+1 on MacThe https://rogershighfidelity.com/ Rogers 34S2 or KWM88 are great. I use an 88 to drive inefficient speakers. These are intagrated amps. 

My System's Weakest Link - What Say You...


Maybe DSP? Think of your room as the most critical component. With your system off when you clap your hands or yell one word at the ceiling what do you hear? You didn't venture into your power (treatment) but that's possibly a part to improve? And...

Tube Dealers 2021


+1 upscaleaudio.com  Have also got great advice too 

Has Digital Audio Tech Plateaued - Is It Safe To Come Out Now?


How many of you have done a "blind" listening test with the same track(s) played from different sources? Pre Covid three of us did such a test in a very good room. A fourth kindly was the DJ host. (Prior to listening he had got the volume levels s...

Has Digital Audio Tech Plateaued - Is It Safe To Come Out Now?


@bruce19 "How was it made, how many times has it been re-mixed or remastered, etc. No matter what the delivery mechanism its the quality of the recording that dominates and yet which we usually have so little information""B I N G OLet's not forget...

Has Digital Audio Tech Plateaued - Is It Safe To Come Out Now?


@gdnrbob That's great analogy that "digital audio is going to be a lot like digital photography" With respect I'd say the higher digital audio threshold hold is here now. I work as a commercial photographer. Once 4"x5" sheet film was needed for wh...

Jazz listening: Is it about the music? Or is it about the sound?


Both!I'm also a Bill Evans Trio fan. Big Time. Mitchel's "Song for Sharron" is on now and that's utterly moving to me. Isn't that the whole point of all of this; getting an evocative experience over and over or as Ben Sidran said "it's copacetic m...

How loud are you typically listening?


+1 arcticdethAnd thank you spinal tap.

members and their systems


My Dad told me that I could make more money in five minutes by marrying a rich woman than I could in a life time. I didn't listenAll the money I did make I spent on lunch. Like many here I have friends in the business and that's what aids in the g...

Audio Companies with Integrity??


Upscale AudioRogers High Fidelity Rodger Giboni

Power regenerator vs conditioner


The AudioQuest Niagara 7000 is seamless and (for me) has done the trick. It does not touch the sound. Have compared with direct into wall and all's well. The AudioQuest Niagara 5000 should preform the same as the 7000. The price for the 7000 has g...

CD or Streaming... am I missing out?


Using a Primakuna PROLOGUE CLASSIC CD player against a Lumin T2 two of us could hear no difference in "regular" tracks and thought "high res" streaming sounded richer. Naturally two ageing men with arguably not the best hearing may not be definite...

If your were to assemble a vintage system ?


Braun speakers (719 or 810) ADS too. Marantz 2225 with the VU meters Thornes TT? Something. All on eBay and with in you range. BUT!!!!I'd get new for the down time and future hidden costs that are certainly part of the rig. You'd have to stream. P...