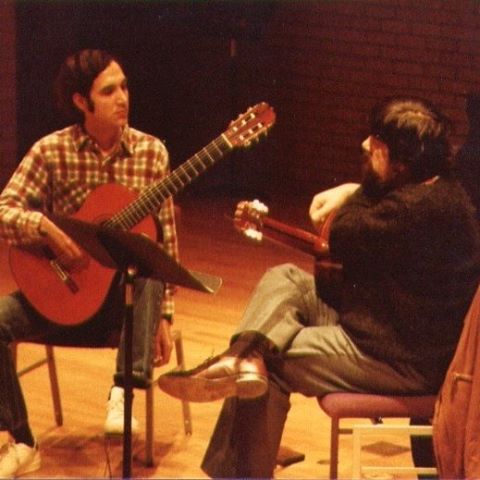 tostadosunidos
Responses from tostadosunidos
How old are you?


68. 

Recommendation for a replacement speaker cable


Canare star quad.  I've tried two different Kimber models for possible upgrade.  Could not stand the sound of it.

I love sad music


Want your heart ripped out?Sam Stone by John Prine

The value of a good FM tuner?......, now and in the future...


I prefer listening to my tuner to streaming the same program.  It has more body.  On the other hand, while it's great for classical the commercial rock stations sound like garbage (same stations are listenable in the car)

1st Album you Ever Owned?


The Beach Boys' "All Summer Long," in mono.  I got in in stereo a year or two later.  Some great tracks on this one.  I was probably 12.  Some filler tracks as well, but it mostly holds up for me today.  I think this might have been their last ste...

l just discovered another one of the record companies dirty tricks?


Just pretend you're actually on stage with the band--then everything is right, and, wow, what a rush to be on stage with Led Zep!I've experienced this same thing with classical piano recordings. It seems sometimes the butt end of the piano is faci...

Bob Dylan - new album just out on Tidal - Rough and Rowdy Ways


Wanna hear the Band show how well they can play rock and roll? Check out Moondog Matinee, their album of cover songs, especially The Promised Land, Ain't Got No Home and Mystery Train.   I can't sit still when I hear those tracks.

CD/DVD/Blu-Ray Players with RCA outputs


I love the sound of my OPPO 83SE.  I wish it displayed the same track info as a CD player,  but I can sacrifice that for the sound I get versus what I paid for it (used, 100 USD). 

What was your most disappointing album purchase?


Exile on Main Street. A few good tracks as opposed to earlier Stones albums. I think Sticky Fingers was the last great Stones album and that Exile set the new low bar for their ensuing LP's (not that they didn't still produce the occasional great ...

Most amusing album or song titles


Of course, Dan Hicks" "How Can I Miss You When You Won't Go Away" and Lyle Lovett's "I Married Her Just Because She Looks Like You" should be mentioned.The Austin Lounge Lizards had a song called "Dallas."  The line from the chorus was "I'm Going ...

Most recordings you own by a single artist, group, or composer


richmos, that was the best Zappa band ever--Jean-luc Ponty, George Duke, Ruth and Ian Underwood, Bruce and Tom Fowler, and was it Ralph Humphreys on drums?  Much better than the band that recorded "Bongo Fury" in that building, IMO.

Jazz for someone who doesn't like jazz.


Gary Burton and Chick Corea:  Crystal SilenceJim Hall Trio:  Live!Django Reinhart with the Quintet of the Hot Club of France--any recording will doI like that Ken Burns doc, have seen it twice, but it's not a simple thing as it is 18 1/2 hours lon...

John Prine, singer, songwriter, legend - Dead at 73 from COVID-19


His songs have the power to bring you up when you're down and bring you down when you're up.  If listening to "Sam Stone" doesn't rip your heart out then you might want to check to see if you have one at all.

Psychedelic Get Down Party


For good (though badly recorded) music that still stands up and often references actual psychedelic experiences, it is hard to beat the Elevators.  They were ahead of the pack of actual rock bans.  It's a shame they didn't get noticed more outside...

OMG, just removed my speaker grills and the sound just opened up to a new level!


I generally prefer mine without grills, but don't often remove them.  It's easy to imagine that some recordings would sound better with the grills.  More detail is not always necessarily better.