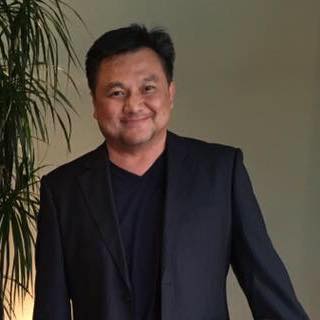 rmml
Responses from rmml
Line doubler and HDTV


Hi Mark, I routed all my inputs thru the Quadscan and handle all the switching from there. I have a VCR, Cable TV and two DVD's connected to it but not a Sattelite dish (1080i), although I think it would be good to connect the 1080i direct to the ...

Line doubler and HDTV


I have the exact same unit and I love it. I'm currently using a Quadscan Elite HD (output 720p)to handle all my line doubling and progressive scanning. It is actually a 34" flat widescreen HDTV (best toshiba true flat picture tube not released in ...

Bryston vs. Plinius


Between the two I would go for the Plinius myself, better mids and more musically involving overall, but that is just me.

I'm happy with my purchase of Philips SACD1000


Great way to start a New Year, good for you.

Best electronics for Thiel CS3.6 ?


Remember the Thiel CS3.6 will only sing with enough juice, if you don't give it enough power then you'll run into the problem of sounding bright or edgy. No matter what don't skimp on the amp it will make or break your system with the CS3.6

The Truth of the Philips SACD1000


MSB Link DAC II blew away the Philips SACD 1000? that is really funny to me, like somebody mentioned above you may have a broken unit or you're not using the multi channel outputs. What is the rest of your system again?I have the SACD 1000 on my h...

sony xa 777es how good?


I have not compared my EMC-1 MK II to any SACD player myself, but this reviewer did compared it to the Sony SCD-1, I can't say I totally agree with him but this is just something to think about.http://www.stereotimes.com/trans070302.shtm

Best reasonable$ upgrade from spikes?


I used to have the Target spike protector disc myself under my Dynaudio Contour speakers. Now I'm using the Soundcare superspikes. I actually think they sound better compared to other solution I tried before. They are reasonably priced also in my ...

Preamp Deal of the Century


Slowhand, thanks again for the tip on the HAL-O tube dampers, my order arrived earlier today and it really works on the 6SN7s. In my opinion it is a "must have" for all Supratek preamps which are proned to tube noise. The improvement is audibly no...

Replacement tubes for Sonic Frontiers Line 2 SE?


I used to own the exact preamp as you have now and I remember the best tubes I had on the gain positions are Siemens E188CC with A-frame (best treble extension), and the Siemens CCa A-frame(best bass and mids). I tried variants of Siemens E188CC a...

pre's and amps that match well with Electro EMC-1


I'm using a Supratek Chardonay preamp and Plinius SA-250 MK IV amp with my EMC 1. The combination of the three is the best I heard on my system yet. We have the same preference in music it seems like Jazz and Rock.

Preamp Deal of the Century


Hi Theresa, I would say it is a worthy investment, point being is you probably will not upgrade your preamp for a long long time, like most of us in this thread. I have the Chardonay myself and if your willing to deal with the waiting and the litt...

Surge protection for Bryston amp


Like Sugarbrie I'm using a Vansevers Unlimiter on my main amp, I hardly notice a change in performance. Peace of mind is a great thing.

Your ONE all time favorite love song?


Through The Fire,Chaka Khan

Preamp Deal of the Century


Slowhand, let us know what you think of the Hal-O-Tube dampers,I'm thinking about ordering some myself.