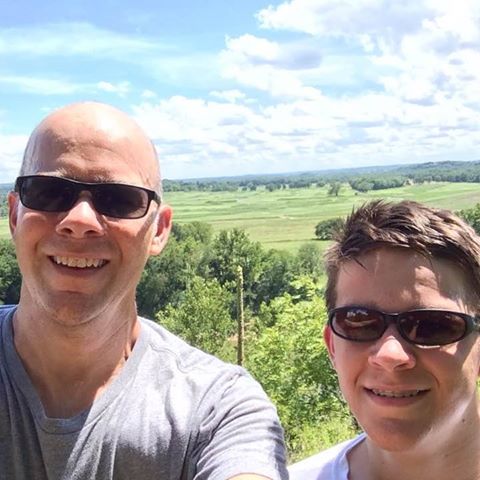 pdreher
Responses from pdreher
Rip CD's to ?


Let us know how the Roon Nucleus works out for you.

Music Reference RM-200


There's also an RM9 MK2 listed by TMR with vintage Siemens EL34 tubes for $2,499 (can probably negotiate down to $2,250).  I have the RM9 MK2 and have success with both RAM EL34's and GL KT88's.  Great amp and a great value!   I've owned many tube...

Rip CD's to ?


I have a Bluesound Vault and it's ok, but the sound quality from ripped CD's is lacking compared to CD's played on my Audio Aero CD player. I recommend you research Innuos ZEN MK3 servers ($2,600).  I don't own one, but they seem to be popular.   ...

Again the topic of weight of amps


Music Reference RM9 MKII is a classic tube amp, weighing in at 60 Lbs and works with a variety of tubes (EL34, KT66, KT77, KT88 and KT90).  Can be found on the used market for $2.5K, give or take.  I've had mine for about three years and have no i...

McIntosh MA2275 - opinions


Don't do it!   Years ago I foolishly sold my MC275 MKV paired with an Aesthetix Calypso preamp to try an MA2275.  While the MA2275 looks very cool and appears to be well built, it's not remotely close sonically to the MC275.  The MA2275 is soft, w...

BEST FEMALE VOCAL EVER


Eva Cassidy Alison KraussSarah McLachlan

Thoughts on a new tube amp for high end rig? The last piece!


I like Yogiboy's suggestion of Quicksilver V4's with KT150 tubes.  A friend has a pair and they are impressive... much better than VAC Phi 200 that I owned for a few years.

Leben CS 600 and Harbeth vs Audio Note vs ATC vs JM Reynaud


I found the SHL5's (non-plus version) to be a bit sharp / bright as well.  Glad to know I'm not alone in that assessment.

Harbeth 40.2 OR Spendor Classic 100 OR ??


Mountainsong - I owned the original version Dynaudio C4 for a few years, but replaced them with Harbeth M40.1's. I found the C4's to be fast and exciting, but they could not compete with Harbeth M-40.1's with regard to tone, timbre, weight and mus...

Best 80s New Wave


Orchestral Maneuvers in The Dark - CrushSqueeze - The SinglesThe Cure - Boys Don't CryThe Smiths - The Queen is DeadGeneral Public - All the Rage

Who is using their DAC as a preamp?


I use my Audio Aero Capitol Reference cdp/DAC direct into a Music Reference RM9 Mk2 amp.   The sound quality is excellent and I don't miss having a preamp.  I wish I had gone this route years ago.   

Organic, musical and natural sounding speakers up to $12K


I've owned Harbeth SHL5's and currently own my 2nd pair of 40.1's.   In my experience, the two speakers don't have much in common.  The SHL5's lack the warmth and organic, full bodied musicality that the 40.1's excel in.   The original poster shou...

Which songs/albums take you back to college?


Hoodoo Gurus - Mars Needs GuitarsThe Replacements - Pleased to Meet MeThe Smiths - The Queen is DeadThe RomanticsThe Call - Let the Day Begin

Electrocompaniet Nemo or BAT VK-600se with Wilson Alexia ?


I've owned BAT VK200 and VK30 preamp. Aesthetically, the amps are very well made, but the sound quality of both pieces was just so-so. If having to choose between the two, I'd go with Electrocompaniet.

Louder on one channel


Not trying to be a smart aleck, but make sure your ears are not clogged.   I always have to clear my ears before and during long listening sessions.