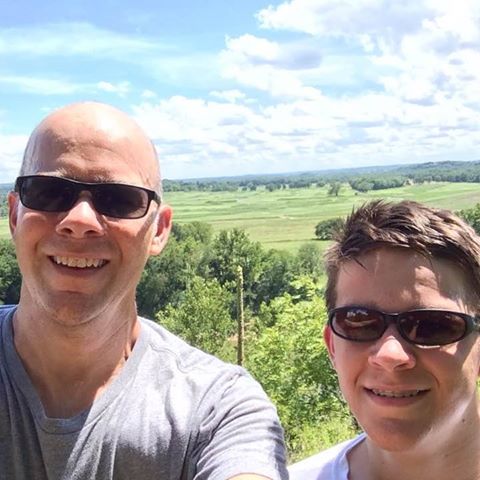 pdreher
Responses from pdreher
anyone else having log in issues ?


same here.

Member Almarg passed away last night


So sad... Al was the epitome of class... always there to share his fact based knowledge without being pushy or judgmental.   His voice will be greatly missed in this forum.  My sincere condolences to his family.  We need more Al's in this world!!!

Thought My Harbeth M40.1's Were Forever Speakers - Guess Not


@snackeyp I never thought I'd part with my 40.1's... but I have a pair of 40.2 Anni's on order.  I'm nervous and excited at the same time, as it's hard to believe another Harbeth model can improve up the 40.1.  

Thought My Harbeth M40.1's Were Forever Speakers - Guess Not


@snackeyp I'm seriously considering following in your footsteps and upgrading my trusty 40.1's to 40.2 Anniversaries.  I'm assuming you still have your 40.2's and still consider them a sizable improvement over the 40.1's?  Just want to make sure I...

Anyone Using Harbeths with Grilles off?


Ditto @snackeyp with both SHL5's and 40.1's.  Grills on.

Update on Audiogon Member Almarg


Al is the best of us.  Highly knowledgeable, never abrasive and always willing to help.   Al is the epitome of a class act.  You will be sorely missed, but never forgotten.

How do you know what room treatments to use?


Ditto the GIK suggestion.

What tube amp for Harbeth 40.1


It's all about personal preference.  I find I find Magico's to sound very nice, but ATC's to be loud and grating.  Reading the original posters preferences for tubes and listening to jazz at moderate volumes, recommending high powered solid state ...

What tube amp for Harbeth 40.1


I've used 3 solid state amps and 6 tube amps with in my 9 years of 40.1 ownership... and tube amps are my resounding preference.  But what do I know.

Harbeth 30.1 or 40.1


If you choose to go with a solid state amp, the Plinius SA 102 gave me the most satisfaction of the solid state amps I tried with my 40.1's.  There's one recently listed (Listing ID: lisa4409) at a reasonable price that was recently recapped.  I s...

Harbeth vs Graham audio


The LS 5/5's look interesting.  Graham could use a better marketing strategy to help them compete with Harbeth and Spendor.

A speaker audio journey over: Classic Audio Loudspeakers T1.5 Reference = End game


Great system, great story and wonderful pics... congratulations!  On the rare occasions that Classic Audio speakers come available in classifieds, they always peak my interest.  

best used floorstanding speakers under 5k that has small footprint


Spendor, Proac, Joseph Audio, Verity.

Harbeth 30.1 or 40.1


You'll always be able to find a used pair of 30.1's or 30.2's, but 40.1's come available only a few times a year... and local availability is a huge plus as you avoid shipping costs.  If you get the 30.1's you'll likely be content, but also always...

Harbeth 30.1 or 40.1


Agree with @twoleftears , an 18' x 16' room is far from small and can accommodate at least 2-3 feet of clearance that most speakers need from surrounding walls to sound their best.  Based upon the listening preferences the OP described in his init...