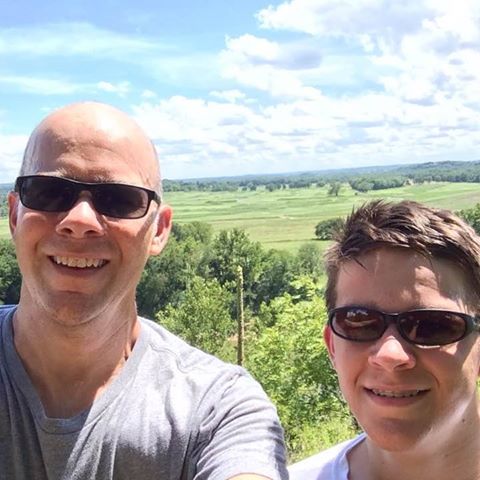 pdreher
Responses from pdreher
Organic, musical and natural sounding speakers up to $12K


I've owned Harbeth SHL5's and currently own my 2nd pair of 40.1's.   In my experience, the two speakers don't have much in common.  The SHL5's lack the warmth and organic, full bodied musicality that the 40.1's excel in.   The original poster shou...

Which songs/albums take you back to college?


Hoodoo Gurus - Mars Needs GuitarsThe Replacements - Pleased to Meet MeThe Smiths - The Queen is DeadThe RomanticsThe Call - Let the Day Begin

Electrocompaniet Nemo or BAT VK-600se with Wilson Alexia ?


I've owned BAT VK200 and VK30 preamp. Aesthetically, the amps are very well made, but the sound quality of both pieces was just so-so. If having to choose between the two, I'd go with Electrocompaniet.

Louder on one channel


Not trying to be a smart aleck, but make sure your ears are not clogged.   I always have to clear my ears before and during long listening sessions.

Review: Silverline SR17 Supreme speakers


You don't hear much about Silverline these days. Good to hear they are still in business. I owned a pair of the original Sonata floor standers many years ago and enjoyed my time with them.

What are the top 3 dream speakers you wanna buy next regardless of price?


- Harbeth 40.2 Anniversary Edition- Devore O / 96- Joseph Audio Pearl (any version)- Tannoy Westminster or Canterbury- Verity Parsifal Encore or Ovation

Really...My favorite power tube is reissue that's not widely popular


Has anyone tried the 7581A's in the Music Reference RM9 MK2?

Going to try a tube integrated.


If the VAC Sigma 170i sounds anything like the Phi 200 power amp, it will sound full bodied with a solid bass foundation, but lacking on transparency, sparkle and air in the mids and highs.  I liked the Phi 200 with classical, jazz and blues, but ...

I want to be moved and have the music touch my soul!


Go to Axpona in April and get a feel for what sounds good, then try to change out your gear.  Trial and error is how you get there.  

Does the original Sonus Faber Amati Homage Rock?


Agree that $12K is too high for that speaker.  $7-$8K sounds about right.  I've not heard them... but a friend had them for a brief time and said the treble was too hot and the listener fatigue was unbearable.  Based on that feedback and my aversi...

Harbeth SHL 5 amplification


I've driven my 40.1's with a 32wpc VAC 30/30 tube amp.   Not optimal, but it sounded decent.

Daily Audiophile


Nice... thanks!

Harbelth HL5plus


I owned a pair of SHL5 (non-plus version) and found them to be as you described the "plus" version.  I've since gone back to Harbeth 40.1's as they are full bodied and far superior to the SHL5 in my experience.  If you are patient and ok with buyi...

Really...My favorite power tube is reissue that's not widely popular


I have an octet of lightly used (less than 100 hours) Gold Lion KT77's from Tube Audio Store that I paid $600 for.   Will sell for $265 delivered if anyone is interested. 

Preamps with separate L/R volume controls


My Aesthetix Calypso Signature (listed on US Audiomart) has balance control.