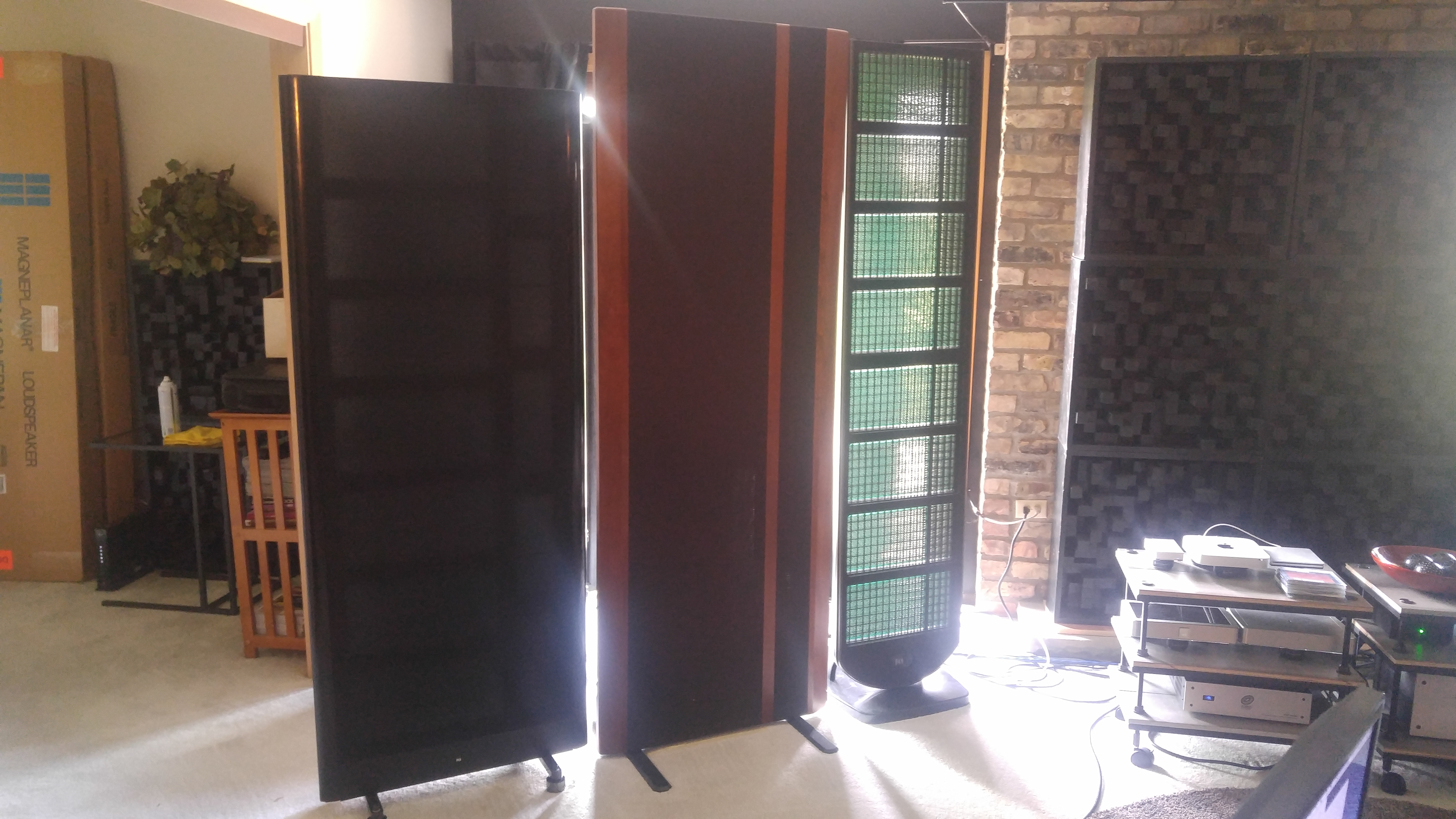 maplegrovemusic
Responses from maplegrovemusic
What would you say is THE MOST important factor to good imaging?


#1 would be getting rid of all reflections in the room . Obviously not all . Third wall reflections and on will not have much energy anyways . Try it out . Buy some Owens Corning or Johnsmanville 2'x4' rigid insulation as a test in your room . Und...

My Long List of Amplifiers and My Personal Review of Each!


1 for sure is Audioquest . The other two sound similar and kinda flat sounding . Especially the highs

Emotiva not so good


I was buying some speakers off Craigs . Got to this guys house and he started giving me prices I knew were well under the market value for a Emotiva XSP-1 and Paradigm speakers as well . Also a NHT class D amp . I figured I could flip the gear so ...

GR Research NX-Extreme


Count me in on purchasing the nxtreme . Later this summer I will be buying . Along with a pair of the triple subs . One owner compared them to King sound King electrostatic speaker , with better bass . Crossing my fingers they will meet my expecta...

My Long List of Amplifiers and My Personal Review of Each!


Where is your system Chazzy ?

Are Bowers and Wilkins speakers overpriced?


I would say no , they are not overpriced . What is the price to their top model ? If its around 20k then definitely not overpriced in comparison to speakers costing 100k 200k 

My Long List of Amplifiers and My Personal Review of Each!


Not one person here has stated they care if whitecamaross makes money selling gear . Free country . Sell away for profit . Do not lie to people though .

Axe to grind know it alls


Eric squires is definitely not on the list . Keep posting buddy ! Even more than you have been would be great . Keep the discussions coming buddy 

Axe to grind know it alls


I just scanned through all the posterts on this thread . Did not see them here . Maybe this subject is their Kryptonite.

Interesting study


To add on to the last post . I have been inside of probably 2,000 residences in the last ten years (painting ) 3 people had anything worth mentioning . 

How many speaker companies?


About 6 years ago I read it was over 400 . Now ?

Quad ESLs - I have some questions


I am going to try the Gr Research open baffle servo subs to go with my King Sound King stats . Everything ive read over the years makes me think it will be a flawless incorporation with stats . I am also considering one of his two open baffle spea...

Quad ESLs - I have some questions


Run , don't walk away from them . The panels have major issues . I was in the same situation about 3 years ago . I had read of some bad panels when I was researching the 2905 . I ended up buying a pair of the 2905's from a Hifi stores used section...

Comparing systems through phone recordings


Yesterday I watched OCD hifi guys latest video posted . It was comparing a song from his cd player , streamed through Tidal , And over his server . I watched the video on my main rig . The recording equipment he uses must be pretty good because wh...

Meadowlark Heron I


Another $100 drop . $1300 now . Lots of interest brewing ,don't wait !