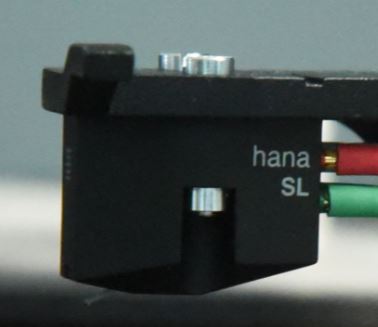 jay73
Responses from jay73
Do You Ever Find Yourself Unable to Listen To Your System?


Hi Everyone,Thanks for all the comments/advice!That was really nice to read and encouraging.I am doing ok and will get back to the Music Soon.It's nice to see all the support on this forum and that we all share a common interest in Music and the i...

Best Integrated Amp (for me)


I'm going to go ahead and suggest what I bought 2 years ago and it is still giving me great sound.The Vincent SV-500 Hybrid Integrated. Simple looks in Black or Silver.Slightly above your suggested budget but worth it in my opinion. 

The SHOW 2021 Long Beach, CA - Anyone going?


So I went on Saturday.It was pretty mellow compared to the past time I went in 2019.Not as many vendors of course.But overall, I'm glad I went and got to hear and see some gear, which is always a positive.

Turntable help/recommendation with specific setup


I'm gonna throw in my 2 cents.I have a MOFI Studiodeck Table with the Hana SL MC Cartridge.Pretty nice combo I think for around $1800.

Regarding Quoting someone on the forums


@lowrider57 Exactly what I always experience

Regarding Quoting someone on the forums


@whipsaw I didn't really there was an option like that in the profile.I think you might be right.I just used the @ symbol in this thread and only you and ebm appear, so according to what you are saying, the rest on this thread have it so that they...

So Hard to Decide on an Amp


@chorus,Thanks for your reply.I have been looking for used XA25's but nothing close to $3K so far.What Pre-Amp did you use with the XA25?Compared to your existing setup, do you feel the Int25 is a big step up?My understanding is that the amp in th...

So Hard to Decide on an Amp


@speakermaster,Could you expand on that, regarding the impedance mismatching?

So Hard to Decide on an Amp


@redwoodaudio, I use a Isotek EVO3 Sirius but that is more a Power Bar vs a line cleaner at least according Isotek.

So Hard to Decide on an Amp


@anotherbob, Good Catch! I didn't even realize I mistyped that.@athrillofhope - Thanks for that feedback, I will need to check them out.Thanks for all the feedback!

Looking for a cd player that plays nice with classical orchestra.


Just got the Technics SL-G700 today.Beautiful player, mine is in Black. I am liking what I hear so far. Using regular phono outputs with stock cables.Will get better cables later but so far, sounds great. Listening to Enya and it sounds heavenly. ...

So Hard to Decide on an Amp


@helomech and @yyzsantabarbara Thanks for your feedback.I just recently came across the Benchmark Amp and have seen only positive reviews and comments.Small on stature but big on sound is the impression that I am getting from it.

So Hard to Decide on an Amp


Thanks to everyone for your input.Much to think about here.The toughest part is to try to audition the pieces that I am interested in, especially the Pass Labs.The Benchmark and Parasound I could buy and return if I don't like it.I might be able t...

So Hard to Decide on an Amp


Here is more info:Speakers are Martin Logan Motion 40.Sources are pretty much everything: Vinyl, CD/SACD, DSD, Qobuz, CassetteRoom is about 20x15 with High Cathedral Style CeilingsNo issue with my current Integrated.I am just wondering if a better...

How many vinyl albums do you own you listen to?


I probably have less then a 100. I am always tempted to buy more and more but I try to be selective. First of all, I want to make sure it's an album I want to listen to all the way through.Also, I have limited space, so I simply cannot have an end...