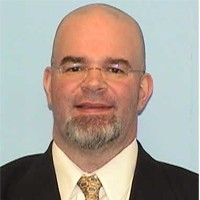 grateful
Responses from grateful
Response Audio / Audio Note custom DAC


Hello, I haven't looked at this in a while, obviously.  Yes, I still have this AN DAC and love it more than ever.  At times I have thought about hearing what the latest/greatest may deliver (like Lampizator) but really I am so satisfied I do not s...

PS Audio PWT - cd transport


Mine is one of the first generations and I have never "up graded" the software - because I heard that one of the software upgrades decreased the usable RAM for music playing... so I never upgraded the software.  The only issue I ever had was the o...

The awful truth about CDs, do they have the same shelve life as LP's ?


I too read the PS Audio email talking about CD longevity issues...  Having a vested interest (like most of us) this is my experience and research.30+ years ago, while in college I used the new miracle of word processing technology to write my pape...

Absolute top tier DAC for standard res Redbook CD


Charles1dad and Matt, I admit I have failed to read through this post but looks like there is a discussion going on active preamps... Over the years I have gone active to passive back to active and my 2 cents are... The less "circuitry" in(terferi...

If you started from scratch - what would you do?


If I had it to do all over again, from scratch - I would devote to vinyl - why, because I had to spend over 10K in DAC to compare - money better spent in music

PS Audio PWT - cd transport


I should have added, the drive I got was the Lite-On HDS118.

PS Audio PWT - cd transport


Several of you stated that you wondered if there was a better transport than the PWT... Well, I have not heard the top Esoteric, or the MBL, or several of the other 10K + transports. I can say that my PWT replaced a Accustic Arts Drive 1, which th...

PS Audio PWT - cd transport


WOW, didn't know anyone had posted to this thread in years... I too, still have my PWT and still love it. Cheers

proper Tannoy Canterbury room set up


Thank you guys so much for you thoughtful insight. I certainly is great to have such a fine community to help support our fine hobby.So sounds like a good starting point will be to position them in the place the Quads were and go from there, along...

Tannoy Yorkminster vs Canterbury


thank you.I had read some forums a while back of people upgrading the crossover caps and stuff to open them up... Hopefully Tannoy has fixed this.I agree, I would rather have the Prestige line than the Kingdoms. I know the Westminster is the flags...

Tannoy Yorkminster vs Canterbury


Thank you guys much for the thoughtful response. Sounds like a confirmation of what I had heard previously. I reckon I will work out a deal for Canterbury's. Does anyone know exactly what the improvements were going to GR from SE line?

What's in your CDP tonight? the minority report


Oliver Nelson - Meet Oliver Nelson.

Walsh style TLS-1 by HHR Exotics Ohm F style


Hello,I too am interested in these speakers - what I am reading thus far peaks my interest and I would love to experience a listening session. Unfortunately, I do not know where that may happen, living in the mountains of Virginia. For those who h...

Best redbook cd-only player ?


Audio Note

Any opinions on the AMR Digital Processor 777 Dac?


Dangelod,I am interested in hearing your listening impressions and review of the Aurender S-10, would you please comment or start a new thread?