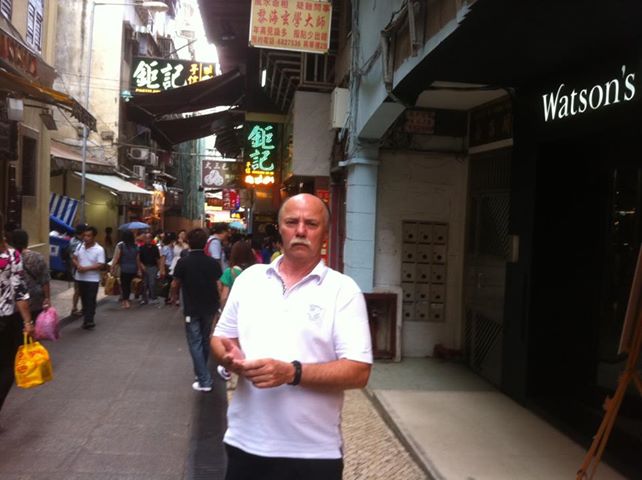 drummermitchell
Responses from drummermitchell
Torus or Furman power conditioners which is better?


Torus and Bit are exactly the same except for the Bit face platewhich was made for BrystonAlso their later amps also have the Plitron transformers I have two Torus(20a+60a)both 240v Have had them for about 8yrs now and they are staying put

Buying my first 1080p,second projector


AVS forum has tons of projector reviews and user reviews.JVC are well know for inky blacks.

Taralabs cables


Exactly....zzzzzzzzzzz,I'll stick to my acoustic panels at least I can hear the difference and it's huge.Put your gear in a tiled room with those fancy mega buck cabling, high fidelity included and I bet treating the room wins a1000 times overI us...

projector surge protection


Have been using a 20a Torus with my JVC X-90 for quite a few yrs and no problems yet.Of course she has a few mono blocks connected also amongst a few other components.

Stepping up to the next level ? HT and Music


I was doing the same thing switching cables for two channel and HT.Bought a Kramer switch box so no more pulling cables.I use 2 XLR Y cables out of my Vac pre and have subs on one side of the Y's and then the other sides go to the Kramer SB.My AV-...

Velodyne DD Plus 10 owners Which Subsonic Slope


I'm sure IF they were bullet proof that they would have a longer warranty.I love that Thiel has a whopping 10 yr warranty.Now Bryston has a ......20 year warranty on their subs.I did use DD-15's before which I liked but in one sub the amp went in ...

Advice on New Electrical Service


Acoustic Frontiers sell the Environmental Protection products.I believe they are in San Francisco.I bought the EP-2050 and the EP-2775 and some Digiplugs.The 2050 I installed at the top of incoming power.AF has very quick service and I believe a b...

Power from Wall


You can use the 20a Torus on a 15a line,as they have the 20a-15a adapter cord.I had a 20a Torus and until I upgraded my lines that is what I did,used the 20a-15a adapter cord.Now I use 2X240v Torus and wouldn't be without them especially with proj...

Bass trapping - corners or walls?


Seems most folks say that bass loves to collect in corners in which we have 12 I believe,wall/wall corners,ceiling /wall corners,floor/wall corners.Also have heard that COVERAGE is very important and unless you have a tube trap that is 16" or bigg...

Room Treatment Surprise


Tboooe, As my room is on the small side 12x19,I went with the Mondo's(6")thick for the extra bass trapping.2'X2' module on the bottom and 2'x4'Mondo on top.They sit on top of each other so no more holes in the walls.Plus I spaced them away from th...

Room Treatment Surprise


Yep,you can put 5 figured gear in a tiled bathroom or a gym and add all those BS cables and it will still sound like crap.Do the room with acoustic panels and its end of story but without the 5 figures and the BS cables.I use RealTraps exclusively...

Whole house surge protection


I have had basically the same EP installation.The 2050 is installed right where the power comes in on two 30a breakers,plus the 2750 ground filter.Also for my front rack I use a 60a Torus and in the back a 240v 20a torus for the components rack wi...

Whole House Surge Absorber.


I have had the EP-2050 for 3-4 months now.It's installed also on 2x30a breakers.we do have nasty power here(Alberta Canada).So far all is good.The 2050 is a smaller version of EP's industrial models.I also have two Torus(20a+60a)240v for my amps a...

Tube Preamp for 4B SST2


There have been a lot of folks who have used Bryston with ARCwith great synergy.A few years back when I home auditioned a ref 5 with my 7B-sst's I liked it a lot.Didn't find anything non musical about it except the I couldn't afford it at the time...

Value of a used Velodyne 1812


Audio Advisor had some last year which were going for 4,999.00(NEW).Was going to buy one but they had sold them all.I picked one up off of Videogon for a bit less with shipping+ paperwork to Alberta Canada which was around 7-900 from California to...