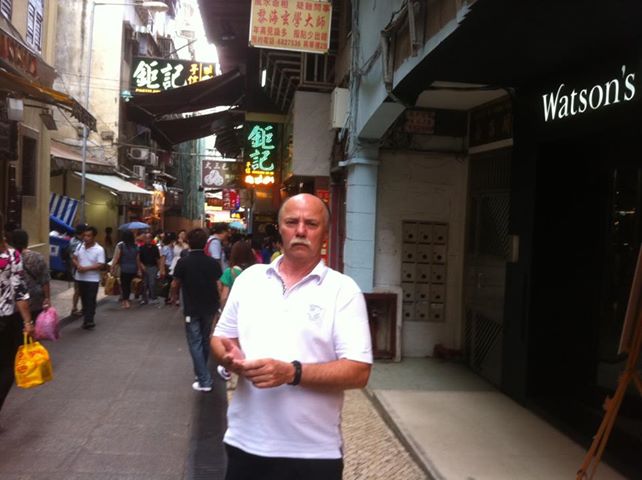 drummermitchell
Responses from drummermitchell
Rick Schultz`s new cable


Check out page 3 on here under buying power cables:the seller says aprox retail is 50,000 give or take(LOL)He's selling it for 20,000You be the Judge(LOL).

Rick Schultz`s new cable


Seems somebody bought one just before vd closed. Retail 50,000They had problems with the sleeve and had to reglue with epoxy,Whether a cat or rabbit rips it apart or whatever seems quality isn't happening the higher up you go.Definitely is funny a...

Rick Schultz`s new cable


Maybe the Judge cable was built better,course the price is anHONEST 50-60,000,now that's a joke,let the milking begin.You can buy a top notch pre and amps for that.But hey,keep the faith,it'll pay off(LOL)

How do I know if seller is selling genuine cables?


For sure you don't know if cables are genuine.About 2 years ago I had upgraded my stock cables to S_______.I had bought most of them here.Got this Email direct from the company.They warned me that I might have fake pc's as an employee was working ...

Two JL F212s verses two Velodyne 18 plus?


Perhaps as all exterior walls are concrete has something to do with it,or perhaps those subs were partialy defective(don't know)I use to have them up at 2-3:00 on the dial after using the ARO,plus even placing them where I sat and then put them wh...

Two JL F212s verses two Velodyne 18 plus?


I went with four JL's(113's)two for music and two for HT.they were a big upgrade compared to the DD-15's I had.When I got to hear the 1812 in a big room I was shocked how good she sounded.I thought,no way could I get this sound in my room.To my to...

Oppo 95 worth the up grade from Oppo 83 SE?


I have the Oppo 95 and 83 SE,dead quiet and there two feet behind me,nudda peep,whirring,nothing.Pc's that's another matter.

Two JL F212s verses two Velodyne 18 plus?


I'd drive down to the dealer and listen to the 2 subs and then the 1812.I wanted flexibility with two also,so I'd have a nice blanket of bottom end for the music.Which I got, but I swear nothing I've heard comes close to the 1812 Ive mentioned eve...

Two JL F212s verses two Velodyne 18 plus?


That's a bit of a drive(one way)whichever sub you choose hopefully she's the one as getting two gets pricey.I went thru six subs and been looking for that live bottom endsound(my dealer also)15's18's,and some W bins.when I heard the 1812 in his hu...

Two JL F212s verses two Velodyne 18 plus?


If your dealer is close buy and he wants a sale,he should let you do a home audition especially if your dishing out lots of coin.Been thru that a few times,if they don't I'd go somewhere else.I'm a 3hr drive to a nearest dealer an hour and a half ...

Two JL F212s verses two Velodyne 18 plus?


I must say I really like the improvement when I went from twoDd-15's to 2 F-113's,BUT:three weeks ago I home auditioned a Velodyne 1812.The Velodyne totally took over the JL's.The midbass punch is just incredible and I was shocked how she left the...

shunyata research vs audience adept


I have had the Hydra 6 for(components)and 4 hydra2,s for my amps,all on dedicated lines.Tried the Torus,end of story.Haven't tried the Telsa or audience,still don't feel the need to upgrade.If the Telsa or audience are in the ball park with the To...

How many dedicated lines are enough?


As some have said,definately can't have enough.I started with one 240v dedicated with 4X15a dedicated lines running thru a sub panel.Now I have added another 240 dedicated plus a dedicated 20a line for my sub.Now I think I need another dedicated 2...

Why Not More Conversation about VAC?


With my Bryston's I'm content,unless like JWM says win the lotto.I was shocked that I could even get the pre(used).All in all,in the comfort zone,now it's gonna take some time reading up on tubes,she never ends.

Why Not More Conversation about VAC?


Thanks Podeschi,Q for Sig MKII owners,do you stack the pre on top of the power supply,wondering about any hum issues or noise.I do have mine stacked,she seems dead quiet,overall very impressed with the Vac.