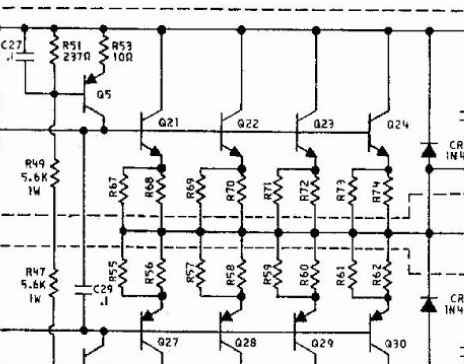 dpac996
Responses from dpac996
Is Roon Nucleus the best choice for Roon Core and as server?


I built a Roon Rock server referenced to the top spec Roon details on their webpage;Intel i7 8th Gen NUC16GB DDR RAM256GB SSD for the free "ROCK" OS1TB SSD for content;Cost about $750 all in; It's my understanding the above build is identical (sav...

Focal sopra 2/Gryphon Diablo 300 not good match


D2girls; my confidence 30 and 50 measure very flat; Dynaudio designed these in their mega expensive Jupiter Lab; they are like a precision instrument that does not emphasize any particular frequency, so I'll have to disagree with you; Some speaker...

Focal sopra 2/Gryphon Diablo 300 not good match


@joannism For what it's worth I attempted toe-in (and moving to other area of house to try in different acoustic environment) and nothing would shake the intensity in the upper midrange/ lower treble (aka "presence region"); I did not put thin cot...

Focal sopra 2/Gryphon Diablo 300 not good match


Major bummer;I had Sopra No 2 and experienced same;Used relaxing yet detailed electronics to drive them; Luxman M900 amp/ C900 pre; neutral cables;PS Audio DSD Dac;damped room ( not bright);They sounded awesome on about 3 songs; rest of time I was...

Bricasti M3 In the house


@sfseay that's great it was so easy! Mine came with the MDX hardware so it's the only starting point I have experience with; The dealer stated M3 with the MDX digital board surpassed the M1 w/o the MDX; Now maybe someday I might try the latest M1,...

Bricasti M3 In the house


I few weeks ago I switched from the minimum phase filter to linear phase; It definitely did something; hard to describe but on most material I prefer the linear phase; overall just presents as slightly more organic and pure, the diff of which is m...

Audio Research REF 3 worth buying today?


The Audio Research Ref 3 will always be a serious preamp; Very good analog never goes out of style. Cheers!

Why does a Music Server require high processing CPU power?


@jbhiller absolutely! Roon ROCK has been incredible. 100% stable no variation in SQ, no performance issues, lagless UI experience; best of all, the SQ is crystalline pure. I now never use the MConnect/UPnP option on my ethernet DAC; Roon is fantas...

Good Stereo Speakers for outside use during BBQs, evening pot luck dinners etc


Sonos Play 5; plugged into deck AC receptacle. Connected to WiFi; Roon Endpoint. Surprisingly full and clear sound. Ended my quest to do exactly what you want to do. When done just bring back inside. 

Rogue Sphinx or Belles Aria???


This Belles Aria looks like a great match for Spendor S3e (had these since 2009) or new Spendor A1 I just picked up; goal is a beautiful sounding system for jazz, acoustic bluegrass, vocals and such. Was thinking Cary sli80, Rogue integrated, or N...

Review on Bricasti Design M3 DAC


you don't need Roon to enjoy the M3; if u get the version with Ethernet, all you need is iPad or iPhone plus the MConnect app; in this MConnect app you configure Qobuz or Tidal or both , find your favorites then press play. Doesn't get any easier ...

... WHAT POWER CORD(S) ARE PLAYING IN YOU SYSTEM TODAY?


Wall Outlet: UberPuerto (Modified by PI Audio Group; it's a Pass & Seymour heavy duty 20A; this replaced a Furutech Rhodium job and PS Audio port);  Power "conditioner" = PI Audio Group, UberBUSS UberBUSS: Triode Wire Labs, ObsessionAMP: Tri...

Aurender's "Sound"


@jaybe What speakers? What model Pass amp?I had an Aurender N-10 for a bit; I really liked it and preferred the COAX connection to my DAC at that time; I found it be very neutral and organic, perhaps a tad soft. I think I understand your original ...

Bricasti M1 owners- have you found a power cord that you love?


I've got a latest model Bricasti  M3;found excellent synergy with Audience AU24se-HP. Like they were made for one another!!Tried these extensively:Triode Wire Labs DigitalTriode Wire Labs StatementShunyata NRC10Nordost BrahmaNordost Valhalla 1( tu...

how can a line cord affect frequency response ?


@guidocorona @tvad @twl @mrtennis @spatialking and others....I found this old thread. I've experienced a lot of sonic differences with aftermarket cords since 2006; I still would like to run a test to see what, if any differences there are on a ru...