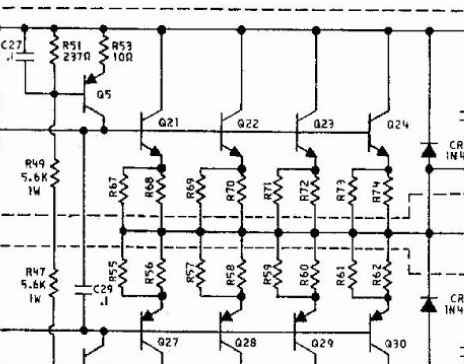 dpac996
Responses from dpac996
During this isolation, I would be interested in suggestions of great movies you like.


Lilyhammer 

Member Almarg passed away last night


:(My condolences to the family; Al was a model to us all. Rest in peace

Update on Audiogon Member Almarg


Very sad to read about this. Al has been a source of wisdom and sage advice, and I warmly thought of him as the Audiogon "dad", a go to kind of guy who never yells, but always instructs.  He will be greatly missed. I will pray for Al, his wife, an...

Roon Certification News, Share


ah my bad, yes I meant M12 but dyslexia got the bets fo em.Thanks for the clarification!!

Roon Certification News, Share


This does make sense for Roon's QA process but such moves will cause some degree of angst and consternation for users of legacy stuff that isn't Roon certified. Personally, i'm hopeful that Bricasti comes through and completes the Roon-Certificati...

Turned Off My Subwoofer ... And My Speakers Sound Great


@rlb61 how did you integrate the JL sub with your system? line level or speaker level?i have a JL E112 and found that by using a Jensen transformer to convert my amp speaker level output to line level that feeds the rca inputs, the most seamless i...

What's going on with Synergistic Research fuses?


@adam8179 So lighting strikes caused surges on your local power grid, enough to cause at least one fuse to blow right? Yikes. Sorry to hear; I do wonder if it's possible that other components were stressed in your amp, or other gear, and that migh...

Bricasti M3 In the house


@mrkoven i have run the m3 direct to both a luxman m900u and pass labs x350.8; it's quite good. The only Linestage preamp I have on hand is the exceptional Luxman c900u; When I have the c900 in the chain ( setting the m3 to '0' puts the volume ctr...

Bricasti M3 In the house


@rja minimum phase is default; I used the remote and selected status and scrolled through menu on the display until it read minimum then used the up arrow to select linear. I have not tried to change filter with out remote.

Is Roon Nucleus the best choice for Roon Core and as server?


I built a Roon Rock server referenced to the top spec Roon details on their webpage;Intel i7 8th Gen NUC16GB DDR RAM256GB SSD for the free "ROCK" OS1TB SSD for content;Cost about $750 all in; It's my understanding the above build is identical (sav...

Focal sopra 2/Gryphon Diablo 300 not good match


D2girls; my confidence 30 and 50 measure very flat; Dynaudio designed these in their mega expensive Jupiter Lab; they are like a precision instrument that does not emphasize any particular frequency, so I'll have to disagree with you; Some speaker...

Focal sopra 2/Gryphon Diablo 300 not good match


@joannism For what it's worth I attempted toe-in (and moving to other area of house to try in different acoustic environment) and nothing would shake the intensity in the upper midrange/ lower treble (aka "presence region"); I did not put thin cot...

Focal sopra 2/Gryphon Diablo 300 not good match


Major bummer;I had Sopra No 2 and experienced same;Used relaxing yet detailed electronics to drive them; Luxman M900 amp/ C900 pre; neutral cables;PS Audio DSD Dac;damped room ( not bright);They sounded awesome on about 3 songs; rest of time I was...

Bricasti M3 In the house


@sfseay that's great it was so easy! Mine came with the MDX hardware so it's the only starting point I have experience with; The dealer stated M3 with the MDX digital board surpassed the M1 w/o the MDX; Now maybe someday I might try the latest M1,...

Bricasti M3 In the house


I few weeks ago I switched from the minimum phase filter to linear phase; It definitely did something; hard to describe but on most material I prefer the linear phase; overall just presents as slightly more organic and pure, the diff of which is m...