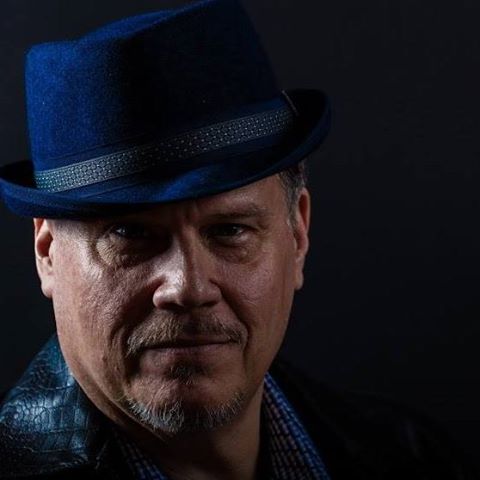 cowan217
Responses from cowan217
Cornwall IV and subwoofers


I am. I have the Cornwalls on low (6") amp stands to get them slightly off the floor in my 13 x 22 listening room. I'm running a Pass 250.8 amp, PS audio DSD JR and Pass XP10 pre amp. I have a REL s510/SHO sub on high level inputs off the Pass amp...

RE: the question: ":Why do forum interactions become contentious". . .


Sadly because social media has given access, a "voice" and a platform/forum to anyone and everyone. Due to the safety and relative anonymity of sitting at a keyboard rather than engaging in person people who would otherwise never be aggressive or ...

Primaluna EVO 300 Integrated or Separates?


ask a simple question and go right down the rabbit hole as always...exhausting.

BEWARE OF FRAUD with this member


So obvious question- did you ship to the Verified PayPal address that was on his PayPal account or a different address? It seems you might not have shipped to the verified address? If you did I don't think PayPal would reverse the transaction in t...

Best dac under $2500 - comparing build quality and technologies


Great ad.

What's the relationship between gain (dB) and power (watts)?


The practical difference is about reducing noise thats generated from the pre - amp feeding the amp. A pre-amp with a high output signal may deliver unwanted hum or hiss when the input sensitivity switch is at the higher setting. Along the same li...

I had a few drinks and bought some speakers


I had the 1028BE and loved them in a 14x 22 room running a Pass 250.8 amp. Musical and detailed. I got the Sopra 2 thinking, bigger, more expensive must be better. Unfortunately for me I could never warm up to them and they never sounded as good. ...

Home Theater Bypass , why am I hearing this now.


I too wanted surround sound" for movies/tv audio and possibly occasional audio use. It's tricky and def a compromise when trying to keep your two channel audio system intact. After a lot of homework I managed to keep my main system and add surroun...

Anyone else upset about new Audiogon policies?


Having also been a long time member and seller here and other sites I'd offer that if something doesn't sell in a month it was priced too high. If I don't get "Action" on my listing within a few days to a week of posting it- meaning some questions...

Paying with a cashiers check? Need advice!


Don't take one. They are not the same as cash or paypal. They van be forged and they can be cancelled; I find they're often used in scams in fact people have ot go out of their way (supposedly) to drive to a bank to cut a check when paypal, venmo ...

Solid state amp to replace my Audio Research Ref 150 amp


Folks suggesting Pass either haven't owned one or are ignoring they run hot, really hot- all the time at every listening level due to their high bias and class A operation. I have a 250.8 and love it- it heats my 13 x 23 listening room up to 74 de...

Why so many angry audiophiles?


Because we're old and cranky, dammit!  Covid and politics don't help either. On top of that, we're getting too old to move our heavy amps and speakers around the house! lol

Living with unsolvable hum - Any audio detectives out there?


Might be gain sensitivity on the amp- must be too high and therefore picking up an otherwise inaudible hum. Ask Bering about padding it down perhaps.

Tweeters are silent on my Wilson audio Sofia 2


If your tweeters are really absolutely silent you'd have a very "muddy" sounding speaker, the tweeters carry most of the music, not just "crisp" high frequency information. It's doubtful they'd both be really "dead" in my opinion. Don't know your ...

I was told to put Kitty Litter in my new speaker stands. Was he joking?


I think stuffing kitties themselves into the stands will be more effective at damping harmonic resonance but you may start getting some howling feedback...