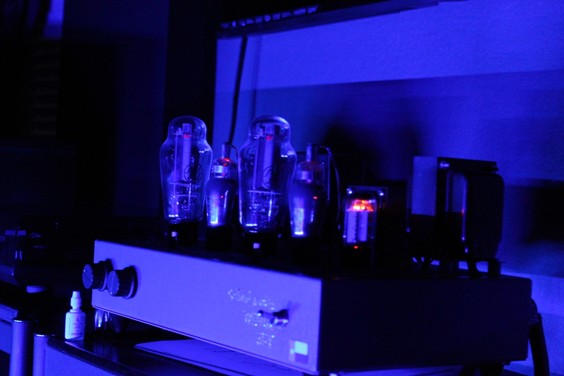 sebrof
Responses from sebrof
Researching an "affordable Roon server/streamer, and my choice...


@patrickdowns  I have a Zen Mk3.Roon core is on the Innuos and Roon client on a laptop. I play local files (ripped CDs and downloaded files) and I stream Tidal and Qobuz (although Tidal will likely go away at the end of the trial).Tidal and Qobuz...

Researching an "affordable Roon server/streamer, and my choice...


 I am running Roon on an Innuos Zen and it works perfectly Same here

Lumin D2 - Late the Table


Thanks @goldprintaudio I just got an Innuos machine and use a cheap wifi extender with an ethernet port, works like a charm

Lumin D2 - Late the Table


Hi  cmcdaniel5Has the extender worked, and how do you like the Lumin?

The Great Cartridge Shootout


Nice story thanks for posting.Reminds me of the meme "The reason I got into vinyl is because of the higher cost and extra hassle" or something like that.

Looking for a basic streamer without a DAC, preamp, storage and all that


I use my computer to connect via bluetooth to the iFi Zen Blue. The Zen Blue connects to my DAC, and it does have an internal DAC that I don't use. So I play Amazon Music or whatever on my computer and it sounds pretty good.$125 or something if I ...

Who, do you think, designs the best looking tube-based devices?


Leben

Whats playing on your system today?


Happy Independence Day USA!! We and all other great nations we will get through this temporary crisis and be better for it on the other side.A Walk In The Park by Andrew Bonnis purchased on Bandcamp, name your price....

???Anyone Here UpGrade From Yaqin/Cayin/etc... To Another Tube Amp Considered Hi End???


Well folks,we ain't in Kansas any mo! Just placed my order for the Icon Audio ST30SE integratedLooks like a nice amp, congrats. Let us know what you think of it when you get it.

DAC or CD PLAYER?...again


Since this is a 10-year old thread I guess it's fair to go off topic...After I ordered my Rega Apollo in 2009 the loaner from the shop would not read discs, need to be reset (off/on), show door open with the door closed, etc. probably 10 times in ...

EVER FEEL LIKE A TOTAL NITWIT DISCOVERING AN ARTIST LATE IN THE GAME?


BTW, Chris Whitley had a daughter, Trixie Whitley. She also plays and sings... She played in a group Black Dub. I saw them in concert, good stuff.  Black Dub consists of Daryl Johnson (bass), Trixie Whitley (vocals), Brian Blade (drums), and D...

Any Jremote users?


Love it. Easy to set up, easy to use, works every time

Upgrading a CD/SACD player with integral DAC


eBay seems to be pretty good at differentiating between standard and SACD, that's where I got the several I have. I just searched for SACD IIRC.BTW I am listening to my $2 Goodwill John Prine CD (I have been hitting Goodwill hard since I got the R...

PS Audio Support


Thats what happens when the ability to actually use an expensive box depends upon a $5 remote.You gotta pull out that little plastic thingy so the batteries make contact

Upgrading a CD/SACD player with integral DAC


Funny you mentioned those blue lights. Is there a switch to turn them off?Yes you can turn the blue lights and the display off.I would suggest going to the Marantz website and downloading the Ruby manual for answers.btw, since it's being mentioned...