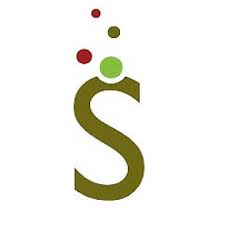 seasoned
Responses from seasoned
Audiophile metal albums


Fates Warning "Long Day Good Night" 24/96 streamed on Qobuz sounds great on my Magnepan 3.7i system and highly recommended.

On the hunt for the "just right" turntable lamp-ideas, and where to find 'em?


Go to Amazon and search on "gooseneck lamp". Plenty to choose from with a clip.

Falling out of love for my Gallo Strada 2's (long)


I recently decided to try something different and took the Gallo Strada 2's out of my AV system. I replaced them with Klipsch Heresy 3's. WOW! what a huge improvement in realism and excitement. TV is much more intelligible and dynamic. 2-channel m...

What are the current "speaker trends" in your opinions?


- Aluminum for enclosure material.- Wireless speakers - Use of on-board DSP- Choices of colors- Better budget models

How many amps do you own?


Like candy bars, it's probably a good idea to own both a solid state amp and a tube amp. Sometimes you feel like a nut; sometimes you don't.

Audiopile hyperbole, reference, SOTA, ultimate and more...


The Best, The Best Value, Reduced, I'll cover PayPal, Minty, Perfect Condition, No original box, but..., Smoke-free, Child-free, Pet-free, No stories

Good Product or Nonsense?


I have used Optrix in the past, but stopped using it after it ruined a few disc surfaces - it left a haze on the surface that could not be removed. I could not say it improved the sound at all. I have used Liquid Resolution and that did improve th...

Kids during audition - aaaaagh!!


I once had a friend over to do some listening and all they did was spend the entire time on their phone answering messages while giggling. Ugh!Also gotta love it when you have a couple audiophile buddies over for some critical listening and the ne...

Audio Additives Stylus Force Gauge inconstantcy


Thank you to all that have chimed in to my post and much appreciated is the Riverstone Audio gauge recommendation from bdp24 and Uberwaltz. I ordered one from Amazon and used it over the weekend; sure enough the Riverstone is a good scale and off...

Herbies Pucks floor spike protectors...


I use Herbie's gliders under my Wilson MAXX speakers to be able to move them on a hardwood floor. The use of the gliders did not change the sound at all. If I place my hand on the bottom of the speaker when played loud, I don't feel any vibration ...

DeoxIT on tube pins


I use DeoxIT D50L for tube pins. Here is the kit that I use and works great:https://www.musicdirect.com/tubes/caig-vacuum-tube-survival-kit

Your best "Necessity is the mother of invention" moment with your system


Herbies Cone/Spike Decoupling Gliders under my Wilson MAXX speakers and REL subs improved sound and allows me to move the heavy beasts with no problem. Great product; great company.https://herbiesaudiolab.com/collections/loudspeaker-rack-decouplin...

Brookvale Records-Brandi Carlile


After seeing Brandi Carlile on Samantha Bee a few weeks ago I knew I had to have it. I ordered the vinyl version of "By the Way, I Forgive You" from Music Direct and was surprised at the quality of the gate-fold cover. I was equally surprised at t...

Switched from RCA to XLR Interconnects - WOW


My DSPeaker Anti-Mode X4 owner's manual says that, "both the XLR and the RCA outputs carry the same signal." Does this mean that its output is not a true balanced design? Currently I am using it with RCA connection to a Pass Labs X350.5 with 19 fo...

diffuser


Yes it can and wood is the best material for diffusers. This will mostly diffuse upper and high frequencies - since it has a shallow depth, bandwidth will be narrow, but better than nothing...and cheap.